Why aren't PE lenders more predatory?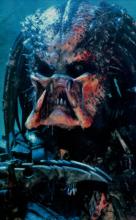 Since my understanding of private equity is pretty limited, this might have an easy answer that I'm just missing. Sorry if it's a dumb question.
In general when a PE shop acquires a target, the lenders have a stipulation that if payments are missed (or that they are just uncomfortable with the investment), they can go after the assets and the target firm itself. My question is why don't more lenders capitalize on this and actually try to take the firms from the PE shops? Since many banks have in-house PE groups, they could essentially takeover the target companies as soon as the original shop had trouble with payments, give the company to the in-house PE and end up having paid less for it than a full buyout would cost. Understandably, doing so would limit the business that lenders would get in the future (and might not be ethical/legal), but it seems like the there is a huge upside for the lending banks.
The WSO Advantage - Private Equity
Upcoming Events
Oct 10 2015 - 8:00am

to

Oct 11 2015 - 8:00am

Oct 10 2015 -

1:00pm

to

2:00pm

Oct 11 2015 - 8:00pm

to

Oct 12 2015 - 9:00pm

Oct 14 2015 - 8:00am

to

Oct 15 2015 - 8:00am

Oct 15 2015 (All day)

to

Oct 16 2015 (All day)
Poll
Long term, which career path interests you the most?
Accounting
0%
Asset Management
8%
Commercial Banking
1%
Consulting
5%
Corporate Finance / Strategy / Development
8%
Entrepreneurship
6%
Equity Research
4%
Fintech
2%
Hedge Fund
21%
Investment Banking
10%
Investment Advisor / PWM
1%
Private Equity
16%
Prop Trading
1%
Real Estate
5%
Sales & Trading
3%
Venture Capital
5%
Other Finance Role (academia, non-profit, government, legal, etc)
1%
Other - Non Finance
2%
Total votes: 480