Consulting - 1st Year Associate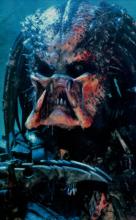 Since my understanding of private equity is pretty limited, this might have an easy answer that I'm just missing. Sorry if it's a dumb question.
In general when a PE shop acquires a target, the lenders have a stipulation that if payments are missed (or that they are just uncomfortable with the investment), they can go after the assets and the target firm itself. My question is why don't more lenders capitalize on this and actually try to take the firms from the PE shops? Since many banks have in-house PE groups, they could essentially takeover the target companies as soon as the original shop had trouble with payments, give the company to the in-house PE and end up having paid less for it than a full buyout would cost. Understandably, doing so would limit the business that lenders would get in the future (and might not be ethical/legal), but it seems like the there is a huge upside for the lending banks.
Upcoming Events
May 29 2016 (All day)

to

May 30 2016 (All day)

Jun 1 2016 - 8:00am

to

Jun 2 2016 - 8:00am

Jun 1 2016 -

4:00pm

to

5:00pm

Jun 8 2016 - 8:00am

to

Jun 10 2016 - 5:00pm

Jun 8 2016 -

5:30pm

to

6:30pm
Poll
Who is your favorite Hedge Fund manager?
Bill Ackman
14%
Steve Cohen
8%
Ray Dalio
16%
Ken Griffin
8%
Carl Icahn
10%
Jim Simons
4%
George Soros
9%
David Tepper
5%
David Einhorn
8%
Seth Klarman
9%
Other / None of the above
8%
Total votes: 621