Working Abroad - Entry Level

Points)
on 7/18/12 at 7:21am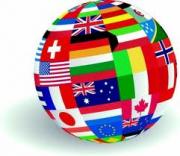 Hi Everyone,
I am going to be a senior this upcoming school year at a non-target (top 30 undergraduate business school) with a mediocre GPA. I have completed two boutique investment banking internships focusing on the media and technology industries.
I was recently in contact with an alumni from my university asking for some advice with regards to full-time recruitment. One suggestion that he gave to me was not to limit myself by only applying to bulge bracket bank offices in the United States (NYC), but also to apply to other international offices, more specifically London.
I have had the the opportunity to study abroad several times while completing my undergraduate degree. I have also completed two international internships while abroad which is highlighted on my resume.
My question to you Monkeys is what are the opportunities and restrictions with working abroad in an investment banking career? I'm particularly interested in the aspects of training, career development/advancement, deal exposure, compensation and the overall work environment. And lastly, is it feasible? Just to reconfirm, this is with regards to ENTRY LEVEL opportunities.
Overall, I would prefer to find a full-time position within the Greater New York area, however, I would be willing to work abroad if the opportunity presents itself (especially in this market).
Thanks in Advance!
World Banker (<---- ironic user name isn't it!)