WSO has ruined my concept of what a good salary is

O
Points)
on 9/29/12 at 4:00am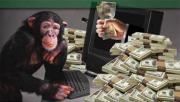 When I entered college, I was excited about doing Big 4 accounting, putting in my time, leaving to industry or opening up my own CPA practice and living nice on 100-150k a year with my eventual family.
Fast forward to me discovering WSO: Gained great information and resources on anything and everything finance related, including great first hand experience from certain members, as well as FANTASTIC tips that really transformed my resume into an actual competitive one.
However, I'm now finding myself never satisfied with my career that hasnt even started. I see people talking about 300-400k PE/ER/HF offers and know that I will likely never touch this, even if I get to my goal of entering corporate development.
WSO, you have ru-eened (Stewie voice) my concept of what a cushy salary and lifestyle is!
If you need anything, I'll be in my room sulking about my $50k starting salary.
-Art Vandelay
Tags: