Your Experience with the Bamboo Ceiling?
?
)
on 9/28/11 at 12:25pm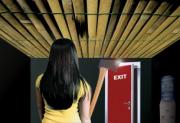 There's a lot being written lately about the bamboo ceiling - the glass ceiling for Asians. Basically, the theory claims that there are lots of overachieving Asians in the educational arena, but very few of them make it to management positions.
What's your take on this? Have you seen this happen where you work? Is it the result of cultural differences or just plain discrimination?