You're brilliant. Here's your B+

VC
Points)
on 4/27/12 at 1:00pm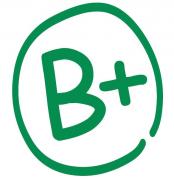 I am getting a certificate from Baruch and another from NYU. and I was (un)fortunate enough to have a professor who teaches me two different courses; one at each school. For a final on the class he teaches at Baruch we were asked to submit a valuation and I got an A. Life is perfect, everything is going well and I was pretty happy.
For his final at NYU, we had to observe and analyze a certain stock in the energy sector and give our recommendations: Invest or don't invest. On the exec summary I recommended not to invest based on my observations AND my risk tolerance.
He gives me a B+, and when I ask him what went wrong he says : You're too smart for your own good and you're creating a monster you are not aware of. Maybe this will help you tone it down. I am enraged, not because I got a B+ (well, a little), but because his answer is bull cakes garnished with horse pee. I hate vague answers that are not objective and it gives me no ground for improvement.
I asked for a clarification and suggestions on what I can do to abort the monster before it's born and he didn't get back to me (been 5 days). How would you proceed assuming that he is teaching me the advanced chapter of this course next semester?
I may not be on the Jedi Council, but I sure am great with the Force.