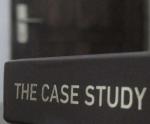 This group was created to help motivated individuals to find other like minded people to practice consulting case interviews. This group will act as a directory that will enable individuals to get in touch with each other to set-up practice interviews.
Please join the group if you are actively looking to set-up practice interviews. Once you are done, you can simply leave the group.
The error of confirmation: we confirm our knowledge and scorn our ignorance.