Consulting Case Interview Prep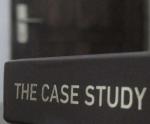 This group was created to help motivated individuals to find other like minded people to practice consulting case interviews. This group will act as a directory that will enable individuals to get in touch with each other to set-up practice interviews.
Please join the group if you are actively looking to set-up practice interviews. Once you are done, you can simply leave the group.
Have some interview scheduled with Deloitte - Round 2. BTM
Wanted to practice the same.
Let me know if anybody is game for it
thanks
A
Would like to get started on some cases over the next few weeks. I'm a bit rusty now, but hope to improve quickly with practice. PM me if interested. I'll be happy to run cases with you as well or help with anything else that you might need.
There's a lot of people in this group and I think we should get some sessions started asap.