WSO Finance Resume Review - More Testimonials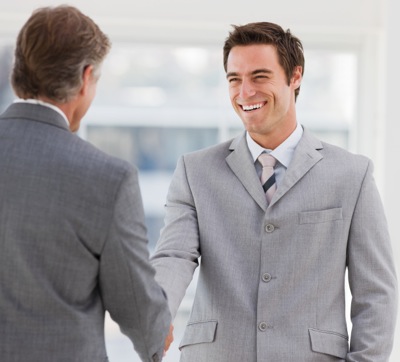 "WSO really helped improve my resume. My resume is much more aesthetically pleasing and organized, as well as clear and precise."
"I thought my resume was good before. Now I know the difference between a GOOD resume and a GREAT one."
"As someone who decided halfway through college to completely change their career goals and decide to go into finance, I had almost no relevant finance or banking experience to speak of. However, the WSO resume team was really able to take my resume and tailor it specifically to internships and jobs within the financial industry. Through WSO's extensive questionnaire, frequent back and forth communication, as well as their quick turnaround time, I really feel that my new resume will allow me to put my best foot forward. To be honest, I was a little hesitant at first to pay all that money for the service. But after seeing the end product, I definitely feel that it was well worth the investment."
"Overall I found the WSO resume review and cover letter to be an excellent service. It was a pleasure working with an experienced and knowledgeable team of experts. I have already seen positive feedback on my resume and cover letter from recruiters and personal contacts in the industry. I would strongly recommend this service to anyone looking to break into the industry."
"I had edited my resume many times before I used WSO's service. However, Justin indeed polished my resume, making it more succinct and relevant, and also accentuating my achievements. Now I'm more confident about my job application and clearer about what appeals to the recruiters. I highly recommend WSO's resume critique service to students, especially international students like me."
"Thanks a lot for your help! Hopefully this will get me some face time for a shot at all of this. I think I owe WSO big time. Very satisfied with the final product."
"Wall Street Oasis did a great job and I got over 90% acceptance rate for interviews!"
"The resume service offered by WSO went way beyond my expectation. The reviewer not only got back to me in a timely fashion but was also extremely helpful when it came to making the resume look "banker-ish". Even though I'm a sophomore, I've gotten the "wow" response from many alums who offered to review my resume. Couldn't have done it without WSO!"
"I'm happy to inform you that WSO's editing produced 7 interviews- CS, MS, JPM, Nomura, TD, Lazard and Blackstone. I landed an internship with Nomura IBD, and I'm very excited. Thank you so much!"
"I reached out to the WSO Resume Review team back in December as I was preparing to speak with headhunters for lateral/PE recruiting. Since I knew the recruiting process would be extremely competitive (and the opportunities would be few and far between), I wanted to refine my resume as much as possible so that it would stick out. I did not have significant work experience (only 5-6 months into my first year), so I was concerned about content, but WSO did an excellent job of working with what I had to create a great final product.
Although the reviewer helped me put together a good resume, what he taught me was invaluable. Since he came from a banking background (and now is in PE), he knew what banks and PE shops looked for in a resume. Through continuous dialogue over the course of a week, I picked up on what he thought added value to the resume and how to word them, and I've used that knowledge to make updates to my resume as I've gained more valuable experience. With an improved resume, I had interviews with several top PE and HF shops, a top boutique bank, and a top bulge bracket, and I ended up signing with the top BB in one of its best groups.
In addition to the resume review, WSO was very helpful in answering any questions I had about my resume and the lateral/PE recruiting process, even four months after I had used the resume review service. That, along with the knowledge I gained in how to build a great resume, has made the WSO resume review service worth 100x more than its price. Highly recommended!"
"Thank you very much for the service. I am satisfied with the work. It was done professionally and in a timely manner. It was my pleasure working with WSO."
"I enjoyed working with WSO. I tweaked my resume numerous times but never sure what is the "right" thing to say and WSO really clarified my resume. I think they helped me represent my experiences a lot better. I would recommend him to my friends and utilize his service again. "
"I've just finished working with WSO on my resume and it was truly a pleasant experience. I am so grateful for their diligence and support. I am now very satisfied with my final resume! I will introduce WSO to all of my friends and recommend that they try your Resume Review service in the future! Thank you very much!"
"My experience with the WSO resume review was excellent. They were very responsive and knowledgeable. My resume improved immensely and I feel much more confident applying for jobs. I will definitely be recommending WSO to friends and colleagues. Thanks."
"I want to compliment WSO on the work done. The insight and advice have been terrific. They have been very helpful. I initially misread the WSO resume review service description, so the misunderstanding that took place was my fault.
More importantly, I am pleased with the product, and I will gladly recommend WSO to others"
"I'm exceptionally happy with the resume provided by Wall Street Oasis. The turnaround time was a little under 72 hours and I received the first draft on the weekend. My new resume is more concise and relevant, and accordingly it reads a lot better. They were excellent at drawing out additional information from me to enhance the specificity of my resume and its likely impact on readers. Overall, the service and quality of product I received from Wall Street Oasis was 10/10."
"I was at first hesitant about paying $200 for a resume service when my resume was already pretty good, however I can now say that it was completely worth it and now my resume looks impressive as opposed to just good."
"I have been selected by the fourteen banks for the second round. I had my interview last Monday, which went quite well. I firmly believe that your resume and cover letter review gave me a strong advantage to advance to the second round."
"My resume is now finalized and WSO has been a tremendous help with great details and insightful feedback. Thank you."
"The quality of the resume improved with customized style/words/phrases to banking/consulting career focus. Attention to details definitely come across. The content pretty much line up with what I listed in the Q&A. Certain experience/projects on the resume could be further discussed if they best represent the skill-sets for some careers. Solid writing skills. Understand what recruiters are looking for in terms of different career focus. Attention to details. Generally quick turnaround."
"The interviewer told me the CV was amazing and to 'keep doing what you're doing' while he pointed at the resume. Every interviewer was impressed with the CV. Thank you."