Private Equity Compensation & Salary, Average Private Equity Bonus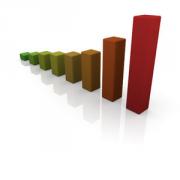 Curious about compensation at specific companies? Check out our WSO Company Database.
Below is a rough guide to private equity compensation at various levels of seniority. From pre-mba associates to managing directors, private equity pay is traditionally heavily weighted toward the bonus portion of the compensation as well as Carry.
At the pre-MBA associate level, hours are usually slightly better than an investment banking analyst, except at some PE megfunds. Most pre-MBA Associates start after two years in investment banking or consulting and receive their first private equity bonus around June to July, approximately one year after they start working. It is rare for pre-MBA Associates to receive carry, but it does happen on occasion.
The private equity compensation for Vice Presidents, Directors and Managing Directors is much more variable at PE firms, but the salary and bonus is usually much more of a function of the fund's performance since a lot of the compensation is tied up in Carry.
See below for an estimated range of current private equity compensation.
Private Equity Compensation
Analyst/Associate - First Year: $130K - $ 250K
Analyst/Associate - Second Year: $150K - $ 300K
Analyst/Associate - Third Year +: $170 K - $ 350K
Vice Presidents: $300K - $ 800K
Managing Directors/Partners: $ 500K - $ 10MM+

(Note that at the higher levels, private equity compensation comes with carried interest, which is directly related to your firm's profitability and may result in a large payout.)

These private equity salary figures are an approximation and rough range based on the user registration data on Wall Street Oasis as well as the thousands of discussions on private equity compensation that the community has had at these levels.

Curious about compensation at specific companies? Check out our WSO Company Database.