The Only Program You Need to Land in High Finance
The most comprehensive curriculum and support network to break into investment banking.
If you don't break in, the program is free.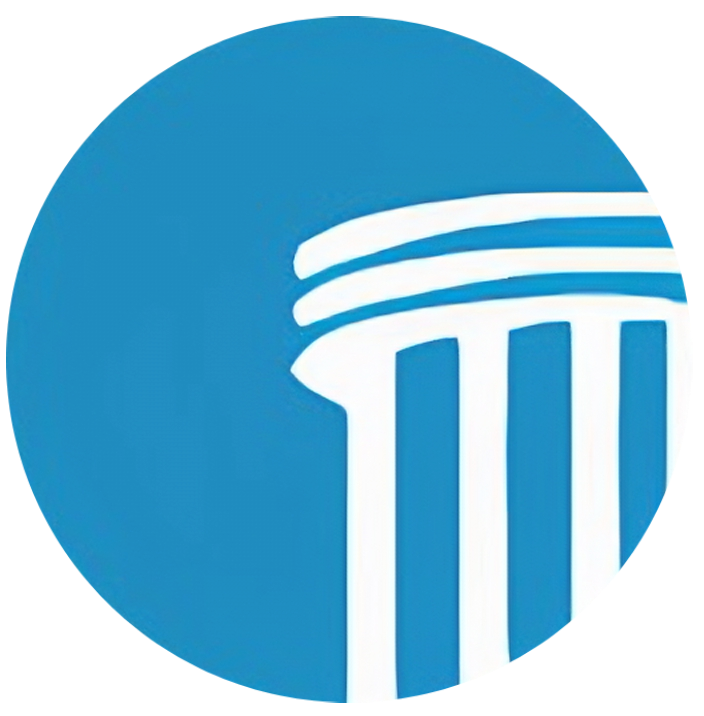 What are the 10 Pillars?
The 10 pillars are the foundation of the WSO Academy program and how we deliver value to our members. 
They are the reason our candidates have an impressive offer rate of 92% over the last decade.
Crafting Credibility
Resume Rebuild - 1:1

LinkedIn Profile Revamp

Meet the High-Finance Expectations
We make sure every single line on your resume is optimized for maximizing conversions to interviews.  From the proper format to improving your bullets, you'll go through our intense resume review process in weeks 1 & 2.  We've mastered this process after serving over 10,000+ clients.  You'll get matched 1:1 with a professional on Wall Street to make sure your resume and LinkedIn profile stands out among the thousands of other candidates.
The Internship EdgeTM
Automatic WSO Internship

Directly Relevant Experience

Unfair Advantage
All WSO Academy students get accepted into our competitive Finance Research Analyst Internship [under 10% acceptance for those applying directly].  This experience gives you a great way to build your CV and LinkedIn profile with relevant experience to dramatically improve your conversions from application to interview.
The Networking MapTM
Proven Templates Modified for Your Situation

Software to Dramatically Tilt Odds in Your Favor

Step-by-step Map & Benchmarks to Ensure Success
After countless success stories over a decade, The Networking Map is our proven process to help make sure you are landing interviews and getting referrals from the top firms.  From the proper tone with tailored templates to software to help you dramatically scale your outreach, we have all of the tips and tactics to make sure you are leaving no stone unturned.
The Technical MasterclassTM
Make hard technicals look easy

Learn the most critical concepts fast

1:1 mock interviews
Wall Street Oasis practically invented investment banking interview prep over a decade ago.  After collecting over 30,000 interview questions across thousands of investment banks, we know the patterns and the concepts you need to know fast.  Most candidates waste too much time trying to study every possible technical question while our students learn our framework to answer any tough technical question and get access to our massive database of real questions from actual firms (to give you confidence you are ready).
The 7 StoriesTM
Ace every Behavioral Question with Ease

Professionally Crafted to Your Profile

Mapping Questions to Stories
With 1:1 guidance, use the WSO Academy framework to craft 7 detailed stories that you can use repeatedly across all of your informational interviews and more formal interviews.  After crafting The 7 Stories, you will be put to the test across countless mock interviews to tweak and perfect them (and your delivery) even more.
Practice Makes BetterTM
Up to 25 Mock Interviews with Wall St Pros

Honest Feedback to Help You Improve

Shore up Weak Points, Feature Strengths
We believe grit and a growth mindset is what sets great candidates apart from exceptional ones.  With Practice Makes Better, you will receive an incredible level of 1:1 guidance with up to 25 1:1 mock interviews with actual investment bankers (not recruiters or career coaches).  After each mock, you will get honest and detailed feedback to make sure your next interview is incrementally better.
Unlimited Real-Time Support
24/7/365 Messaging to team of Wall St Pros

3 Open Weekly Office Hours with CEO

Community Improving Together
Trying to land an internship or a full time job in investment banking is a tough process.  Going it alone makes it even tougher.  When you join WSO Academy, you gain access to the current students and massive mentor network that make our community so special.  Share interview questions, recruiting intel and job opportunities to help move each other forward.
WSO Company Database Access
35,834 Interview Questions 

80,113 Salary Datapoints

40,556 Company Reviews
Over 150,000 submissions and growing fast…No other database comes close to this level of detail, accuracy and unfiltered insight.  Get direct access to over 35,000 interview questions across thousands of financial firms and all the top banks.  Get access to over 80,000 salary submissions so you know how much you should be making at various stages of your career.  Get access to over 40,000 company reviews to learn where you might fit best and avoid the firms and groups with poor work/life balance.
WSO Course Library Access
Hundreds of Hours of Online Content

Faculty of top Investment Bankers + PE Pros

20+ Courses | 500 Lessons
As part of WSO Academy, you unlock not only our famous IB Interview Course, but also our entire library of online courses (for life) as well as any new courses that come in the future.  This is an incredible library of knowledge (300+ hours) that can help you not only in your recruiting process, but throughout your entire career.   These materials are super engaging with gamification and interactive quizzes to make sure you understand and retain all the critical conceptual topics needed to ace your interviews and land an offer."
Lifetime Membership
Access Academy Alums 

Help Gain Inside Track

Private Slack Community
As part of WSO Academy, you will be part of an exclusive club of top alumni, all striving to advance their careers in finance.  This powerful network will only get stronger as more and more alums get more senior, just like the broader WSO network has over the past 17 years.  Develop meaningful and long-lasting connections with the current and future leaders of Wall Street.
Free Resources on Joining the Waitlist
We know that the low acceptance rate (<4%) can be demotivating. That is why, we will give you exclusive access to two resources on joining the waitlist for free that you can use to boost your high finance careers chances. You can use them whether or not you are accepted to the Academy.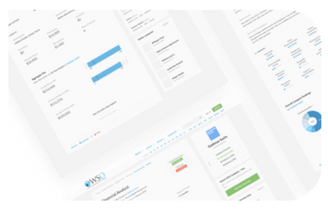 27 Financial Modeling Templates™
Get free access to 25+ financial modeling templates in a SWIPE file for you to practice your modeling skillsand get your technical skills polished.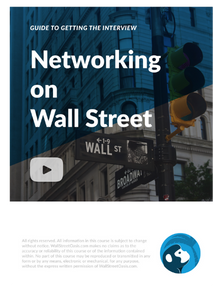 WSO RESUME TEMPLATE™
The resume template that investment bankers expect from you. Give yourself the best shot at an application using our resume template.
WSO Academy Leadership
WSO Academy was founded and is currently run by Patrick Curtis who is the CEO and founder of Wall Street Oasis, the largest online community focused on careers in finance with over 900,000+ members and 20mn+ unique visitors every year. The head mentors for WSO Academy were selected from a pool of over 1,000 mentors and have helped thousands of students break into careers in Wall Street over the past decade.

Patrick Curtis
Lead Mentor and CEO
Patrick started his career as an Investment Banking Analyst at Rothschild before moving to Tailwind Capital as a Private Equity Associate where he worked for 3+ years. He then left to start Wall Street Oasis to help those interested in a high finance career. He has an MBA from the Wharton School and a Bachelor's degree in Economics from Williams College.

Wais has 20+ years of work experience across top banks like JP Morgan, Goldman Sachs, and Morgan Stanley in various capacities such ranging from Manager to Vice President. He now runs Xen Culture, where he helps financial companies solve their talent needs. Wais has a Bachelor's Degree in Finance from Boston University.

Andy was an Investment Banking Analyst at Credit Suisse. He then worked as a Private Equity Senior Associate at Thrivent and currently works at BlackRock as Vice President. Andy has an MBA from The Booth School of Business and a Bachelor's Degree in Mathematics from the University of Chicago.

Nick has worked in Investment Banking at Chestnut Hill Partners and JLL. He then became a Private Equity Associate with The Carlyle Group and now works as a Director at Lincoln Avenue Capital. Nick has a Master's Degree in Real Estate Finance and a Bachelor's Degree in Economics from NYU.

Isabel was an Investment Banking Analyst at JP Morgan. She then moved into Corporate Finance roles at biotech companies Roviant Sciences and Korro Bio, where she currently works as Assistant Director. Isabel has a Bachelor's Degree in Finance from Baruch's College and The City University of New York.

Adna Pekmezovic
Head Mentor
Adna was an Investment Banking Analyst and Associate at Bank of America. She then moved to VC, and currently works as Investor with Portfolia and VP at Octant Partners. Adna has a Bachelor of Business Administration from The George Washington University School of Business.
Tony is currently working at Citi with their investment banking team and has 8+ years of experience in the role. Prior to City, he worked at PwC as a management consultant for 1 year. Tony has a Master's Degree in Finance from John Hopkins University and a Bachelor's Degree in Finance from Lebanese American University.

Guantong worked as an Investment Banking Analyst at Lehman and Nomura before moving to Private Equity. He has more than 13+ years of experience in private equity, having worked in firms like Fortress Investment Group and Golub Capital. He holds a Bachelor's Degree in Finance from NYU.

Timothy has worked as Director at UBS and Barclays Investment Banks for over 11 years. He currently works as Managing Partner at Strategic Veterinary Partners. Timothy completed his MBA from the Ross School of Business and holds a Bachelor's Degree from the University of Virginia. He also has a Master of Engineering Management Degree from Duke University.

Edgar was an Investment Banking Associate at Barclays for 5+ years. He then worked as an Investment Associate at Pamplona Capital Management and Consultant at Simpling, before working moving to Surca Capital, where he works as their Socio Director. Edgar completed his MBA from the Kellogg School of Management.

Liuna Fekravar
Head Mentor
Liuna worked as Investment Banking Analyst at Credit Suisse for 2+ years before moving on to Private Equity at Map Capital and The Carlyle Group where she worked for 5+ years. She has a Bachelor's Degree in Finance from The University of Texas at Austin and is currently pursuing her MBA at Harvard Business School.

David worked as Investment Banking Analyst at Barclays before moving to a role in Private Equity at Sagewind Capital where he currently works as Vice President. David holds a Bachelor's Degree in Economics from Boston College.