RIMM did not have a good week, or rather a bad Friday (12/21):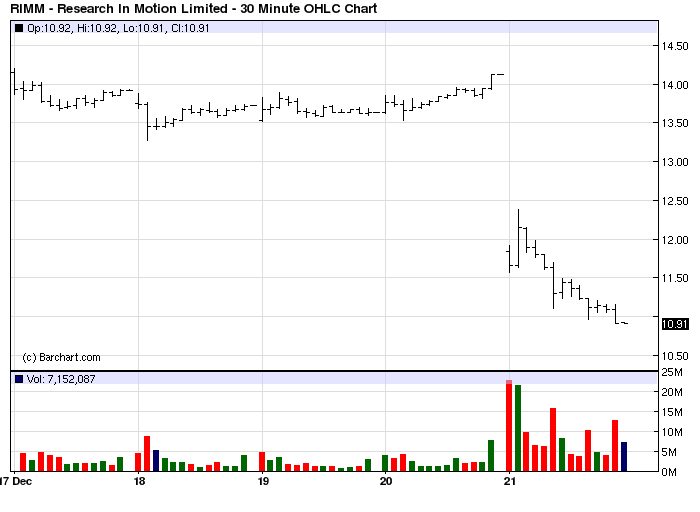 Why? Of course, there's the 45%+ yoy revenue drop this quarter and consequently 90% drop in net income (incidently, mostly from tax recoveries):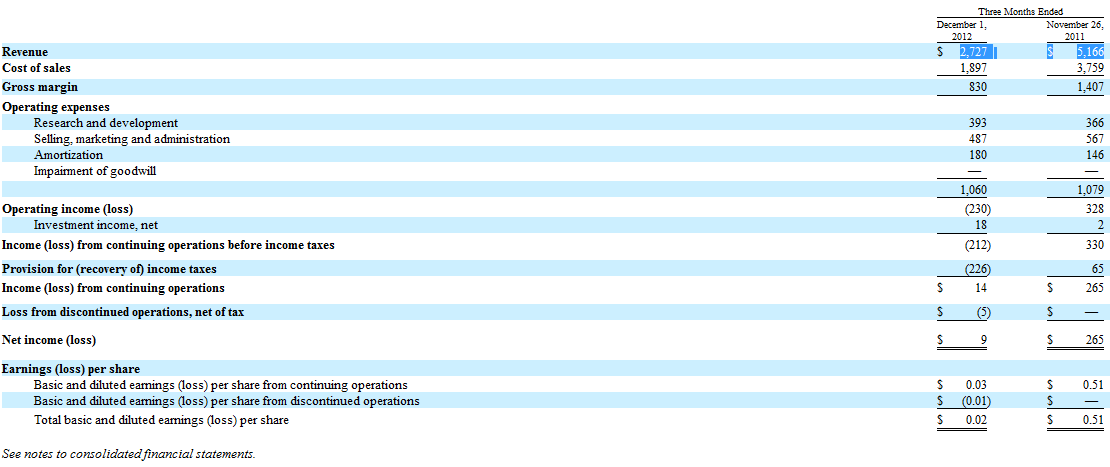 But beyond that, it looks like the one recurring/stable part of RIMM's revenue is question. That is, while hardware sales (i.e. phones) are faltering, the services division of RIMM (36% of revenues) have held firm, even grown slightly. This is because mobile carriers actually continually pay RIMM for the use of BlackBerry servers, as shown the most recent 6-k (quarterly report):

Services actually grew yoy to 974 from 965 million year over year! Not so bad right?
But as this article notes, the new BlackBerry 10 OS presents the BlackBerry service portion as "optional." This is huge, because it is effectively a further price concession on top of the already discounted RIMM hardware/phones. RIMM has now ceded pricing power on all its new products before even launching! It is admitting that it can only compete on price now, which (for RIMM investors) is upsetting to say the least. After all, didn't Buffett say  "The single most important decision in evaluating a business is pricing power"
Disclosure: no position in RIMM