What Exactly is Orbit Chain (ORC)? Learn with MEXC Blog
An interoperability-based blockchain called Orbit Chain enables the sharing and transfer of data held by several public blockchains. Before the chain and token were completely renamed as Orbit Chain, they were known as Orbit Bridge. We will go over all you need to know about the Orbit Chain Token in this article, along with instructions on how to purchase ORC tokens.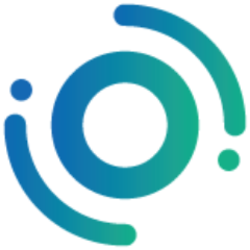 Key Concepts of Orbit Chain
The Orbit Chain architecture connects token economies across networks and enables smooth asset transfers. Orbit Chain has achieved complete decentralization, which sets it apart from current IBC products like the Ren Protocol (Ren) and WBTC, which use IBC technology to add liquidity to the Ethereum ecosystem. The asset-movement transactions in the situations of Ren and WBTC are validated and transmitted off-chain by hidden validators. Consensus is not reached in a transparent manner. This indicates that their protocols have a limited degree of decentralization, which is in opposition to the fundamental idea behind blockchain.
The Orbit IBC Chain was developed to improve the bridge's scalability, finality in block creation, and transparency. It was intended to create an ecosystem of entirely decentralized communication between heterogeneous networks, not just for token bridging. Requests and execution are crucial starting points for different assets to be connected, without borders, between chains. This is similar to how locking tokens in token bridging is matched with a request and minting with an execution.
1. Origin Chain and Destination Chain Governance Setting
Anyone who wants to take the initiative in moving assets with their own governance consensus can construct a vault within the Orbit Chain because it is open-source. In an IBC where governance is organized, the general policy and direction, including asset selection, are determined by agreement and no assets can be moved unless consensus is reached. This is a major benefit of explicitly determining governance.
Therefore, even though Orbit Chain connects Ethereum and Klaytn using IBC governance, users who do not trust the existing governance can build a new IBC bridge by establishing their own governance. A distinct governance consensus between an Origin Chain and Destination Chain can also be set by one entity. For instance, the chains may have differing minimum signature requirements and total validators (e.g. Terra origin governance 4-of-7, Tron destination governance 3-of-5).
This IBC platform bridge places a strong emphasis on the trustless blockchain idea and is open sourced to let anybody to create IBC to move assets at their discretion. Bridge users can have confidence in the validators overseeing and validating asset movement, which makes bridges secure.
2. Scaling resources to make Orbit Chain the hub for several public chains
Scalability of mobile assets is one of the new Orbit Chain's most significant improvements. If agreement is established in an IBC's governance, scalability of assets means that any asset of a public chain, rather than just a particular asset, can be shifted to a heterogeneous chain.

How does the ORC system operate?
Governance groups for the Orbit Chain system are made up of the Operator and Validator roles. Either a Multi-sig based transaction consensus technique or an MPC based transaction consensus method is used by bridging protocols. Multi-signature based transaction consensus is used by Orbit Bridge. The Validator and Operator collaborate in this way to effectively and swiftly handle transactions. The Operator transmits the data. Additionally, because Orbit Chain transactions are used for both the consensus and validation procedures, they are open and trustworthy. To finish their work, the validators utilize a separate private channel and a decentralized blockchain.
Operator
Transmits the data required by governance for practical operation.
Each piece of data that has been verified by the Validators is put together and put through its paces as part of a chain transaction.
Validator
To establish agreement, a set of validators that make up governance check the TX produced by each chain and record verification in the chain.

Tokenomics for Orbit Chain (ORC)
On the Ethereum blockchain, there are 614,793,591 coins in circulation. On January 4, 2021, ORC's pricing (ATH) of 4.34 USDT was reached. Since the ATH, the lowest price was 0.04107 USDT on October 6, 2022. On August 28, 2022, the price reached a high of 0.1636 USDT, and on September 22, 2022, it reached a low of 0.1236 USDT. With a market valuation of $80,021,502, its current performance is 0.1304 USDT (by September 26, 2022).