What Exactly Is SquidGrow (SQUIDGROW)? Learn with MEXC Academy
SquidGrow is the upcoming major meme utility token in the cryptocurrency industry. SquidGrow was developed by one of the largest Shiba Inu whales and has the components to advance to the top level. The opportunities and connections for SquidGrow are infinite because its owner was an early Shiba Inu investor and has expertise investing in meme tokens and building holding companies from the ground up. Through extensive marketing activities, the primary goal is to create a sizable, supportive community. The SquidGrow community will help the team advance toward its objective of being a top meme utility coin.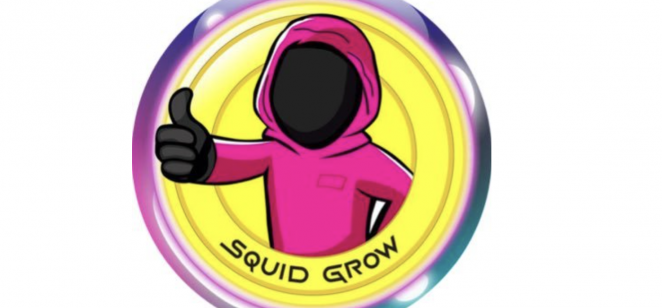 Features of SquidGrow
Trust. SquidGrow had a third party Soken to audit and build trust.
Community. Full decentralization and community ownership define SquidGrow. To make LOVELY the best community in the crypto world, it invites and embraces different viewpoints.
Longevity. SquidGrow is committed to the long term. In an effort to promote practical use cases that are separate from token consumption, the decentralized community is encouraging and adopting long-term development of the ecosystem and foundation.
Transparency. SquidGrow is a decentralized platform that is backed by a passionate community. It promotes open communication and values honesty and openness.
Tokenomics of SQUIDGROW
Total supply: 100,000,000,000,000,000,000 SG
Staking: 19%
5% for team
Marketing: 8%
Development: 8%
Give away: 8%
Partnership: 15%
Airdrop: 3%
Exchanges: 9%
Liquidity pool: 25%
The Squid Grow token was intended to skyrocket in value, and its utility was created to entice long-term investors. The staking qualities of SQUIDGROW are currently its primary benefit. A 50% annual percentage yield (APY), given to the investor in the same token, is available to users who lock in their tokens. Additionally, a liquidity pool is providing a 500% APY when CAKE cryptocurrency is deposited. Squid Grow also covers the cost of this.
An 8% tax is applied to each token-based transaction. The initiative has not disclosed what these profits are utilized for, in contrast to a reflective cryptocurrency that pays investors only for holding.