$6bn, It's that simple! | The Daily Peel | 11/2/21
Silver Banana goes to...

Market Snapshot
Traders really seem to like all time highs, and they're sure getting what they want. Markets continued to march upward yesterday, as the Nasdaq lead the charge up 0.63%, the Dow gained 0.26%, and the S&P rose 0.18%.
Don't miss this opportunity! WSO is looking for several interns. Check it out before it's too late!
Let's get into it.
Macro Monkey Says
Stabilizing Stablecoins - You might not guess this, but 78-year old President Joey B is quite the crypto guy. Just kidding, nothing could be further from the truth, but his administration did send a report to Congress basically saying "can you guys f*cking do something about stablecoins already?" 
Biden, who almost certainly had nothing to do with the actual drafting of the report, pointed out to fellow geriatrics in Washington that stablecoin regulation would be a nice idea, with potentially tangible benefits to everyday citizens. Using phrases like "urgently needed", Biden asked for and recommended some pieces of legislation, such as, allowing only chartered banks to issue the coins. Other contents of the report basically centers around the benefits that regulations would add, such as creating more efficient and effective payment options. 
Re-tired of this sh*t - As if the Fed's goal of maximum employment wasn't hard enough, boomers are adding even more trouble by dipping out of the workforce like kids at a party when the cops show up.
Now, we could have worse problems, but as the Central Bank deliberates policy decisions over the next few months, boomers retiring for a mixed bag of reasons only adds a layer of complexity. According to the Dallas Fed, the employment-to-population rate has dropped 3.2%, or about 8.5mm workers. Of that, 1%, or about 2.6mm individuals, have entered retirement. These oversized retirement numbers add opacity to the question of what maximum employment really is. Fed officials postulate that most of the retirees fall into two camps: wealthy boomers who's assets have skyrocketed and allowed for early retirement or low-income earning boomers facing risks of working with the public during a pandemic.
So, are most of these retirements temporary or permanent? How does this dynamic change the definition of full employment? Why is my portfolio doing so terri- sorry, got off topic for a second. Anyway, it will be interesting to see how this labor force dynamic effects Fed policy decisions, so don't be surprised if JPow gets questioned on this soon.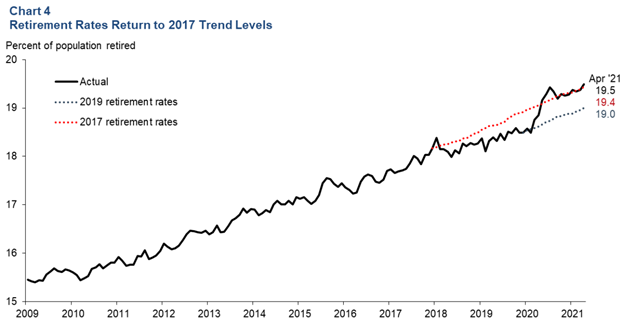 Wall Street Oasis 12-Week Internship for Financial Writers

We're looking for several interns to commit to 15hrs/week over 12 weeks.
Your reward upon completion:
Any WSO course you wish 100% free ($1,000+ value)
Sit in on one live training Bootcamp FREE ($1,000+ value)
5 direct LinkedIn referrals to professionals in Patrick's network to jump-start your job search
Opportunity for promotion to a paid internship
And more! 
What's Ripe
Novavax ($NVAX) - Well, it's about damn time. Vaccine maker Novavax, popping 15.9% yesterday, finally got the first part of a full green light to start chipping in on destroying this whole Covid thing. Really, all they did was show trial data to health regulators in India and the Philippines, while starting the same process with Canada and Europe. But it gets better - in addition to the embarrassingly long time it took to make one, the name is just as embarrassing, being branded under the title 'Covovax". Real creative. 
Tesla ($TSLA) - If you weren't already certain that Elon and Tesla can't be stopped, well you better be now. Shares continued to rip yesterday, gaining 8.5% on, as Jim Cramer puts it, "go up endlessly on nothing." It looks like nothing more than technicals and pumping are carrying the stock right now, but as a side note, Elon did send some badass tweets after the director of UN food scarcity said "2% of Elon Musk's wealth could solve world hunger." Enjoy.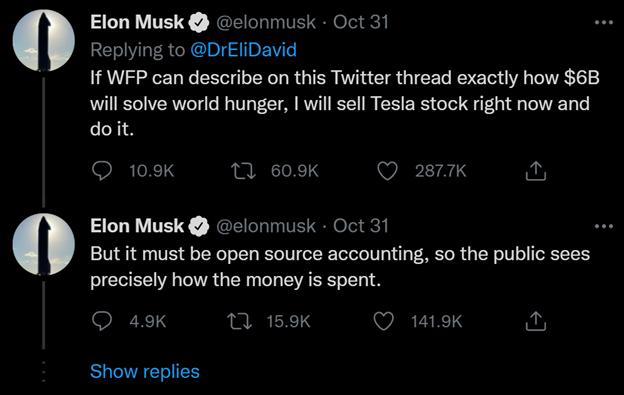 What's Rotten
Alphabet ($GOOG) - While $65bn in quarterly revenue is f*cking ridiculous, apparently it's not enough for Google investors. Shares fell 3.1% to start the week after a 7% gain last week. There wasn't a whole lot of fresh news yesterday however, leading analysts to chalk it up to last week's earnings call giving the company just a bit too much of a share boost. Microsoft, Apple, and Amazon joined the party, losing less but still shedding some of their multi-trillion dollar valuations.
Zillow ($Z) - Who would've guessed that a leading residential real estate player would lose 6.3% in a single day during one of the biggest housing market booms in recent memory? Not me, but nonetheless, Zillow is getting destroyed. It seems like they're trying to run their own, microcosmic version of the 2007 housing bubble; just buying as many houses as they possibly can with utterly no regard for the cost. Now, the firm is looking to sell 7,000 of those irresponsibly purchased, 2/3 of which are currently selling for less than purchase price. Nicely done, Zillow.
Thought Banana:
Munger Hall - Billionaire investor, philanthropist, and close confidant of Warren Buffet - add to that list architect, because Charlie Munger has a bold project underway at the University of California, Santa Barbara. Recently, Munger made a $200mm donation to the university which will partially fund the development of the new residence building, Munger Hall. Only problem is, Munger's design sucks. No other way to say it, the building plans are completely terrible, so bad in fact that the lead architect on the project was driven to resign. The 11-story dorm building with over 4,500 bedrooms will be finished around 2025, and it's at this time that, if Munger's plan is kept, 94% of the building's residents will not have windows in their room. Completely unfazed by the criticism, the 97-year old stated "I'd rather be a billionaire and not be loved by everybody than not have any money." 
Interesting vibe from Charlie, but the man old enough to be many of your grandparents grandparent sees the lack of windows as a benefit because it will incentivize student interactions in common spaces. So basically, the guy wants to make the rooms suck so bad no one wants to be in them. Genius.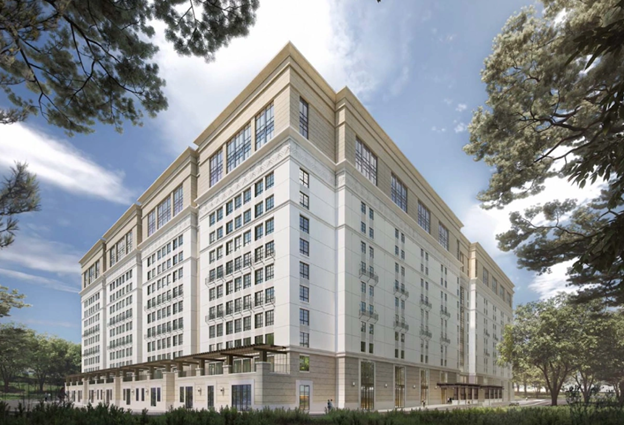 "The first thing I heard when I got in the business - not from my mentor - was, 'Bulls make money, bears make money, and pigs get slaughtered.' I'm here to tell you I was a pig. And I strongly believe the only way to make long-term returns in our business that are superior is by being a pig." - Stanley Druckenmiller
Happy Investing,
Patrick & The Daily Peel Team
Was this email forwarded to you? Sign up for the WSO Daily Peel here.