MARKETS
U.S. markets: The S&P fell for the fourth straight day in a choppy trading session. The Nasdaq snapped a three-day losing streak.
Bonds: The 10-year Treasury yield dipped after hitting a seven-year high earlier in the day.
Want Morning Brew Daily Served Fresh to Your Inbox?
Drop Your Email Below...

STARTUP
Do You See What VC?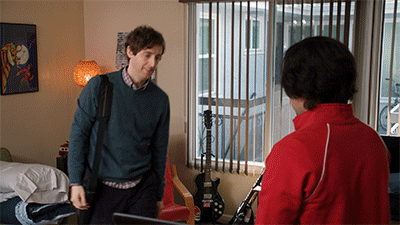 We love startup news, you love startup news...let's kick off this newsletter with some startup news.
The news: Get ready for the most digestible roundup of Q3 venture capital your inbox has ever seen (major h/t to CB Insights and PwC for the comprehensive report).
Deals
$27.5 billion was invested across 1,229 deals in the U.S.
The dollar figure is 17% higher than Q2, but the deal volume actually decreased by 18%. You know what that means...
Mega-rounds-rounds of $100M+-hit a record during the quarter (55 deals). The largest?
WeWork-$1 billion (from SoftBank)
Lucid Motors-$1 billion (PIF of Saudi Arabia)
Peloton-$550 million (Felix Capital and others)
Zoox-$500 million (Blackbird Ventures and others)
Letgo-$500 million (OLX Group)
Zoom out: Mega-rounds now account for more than half of venture capital funding in the U.S. Meanwhile, early seed-stage deals declined to 18% of all deals...which seems to indicate a top-heavy lineup. The NY Yankees can sympathize.
Unicorns
The U.S. welcomed a record 16 more private companies to the "unicorn" club. Is your startup worth less than $1 billion? Sorry, you're not invited.
The new members: Lime, LegalZoom, and GitLab to name a few. But...they've got a long way to go if they want to catch the big dogs of the U.S. startup world:
Uber ($72 billion valuation)
Airbnb ($29
SpaceX ($22 billion)
WeWork, Palantir Technologies, and Stripe (all at $20 billion)
Bottom line: The center of gravity in venture capital seems to be shifting toward fewer, later-stage, and bigger deals. And the drop in early-stage investments might be something to worry about. As Anand Sanwal, the CEO of CB Insights, told the FT: "The migration out of seed won't be felt now, but it will have impacts on the venture ecosystem in the coming years."
STARTUP
Speaking of Major Investments...
The WSJ rudely interrupted our dinner when it reported that SoftBank is in talks to acquire a majority stake in its favorite child, eight-year-old WeWork (shhh...don't tell Uber). Discussions are what business journos like to call "fluid," which means it could happen, but don't book the caterer just yet.
Here's what we know:
The investment would probably come out of SoftBank's ~$100 billion Vision Fund, and range between $15 billion and $20 billion.
Remember: The Vision Fund already owns roughly 20% of WeWork after it plugged the co-working giant with $4.4 billion in summer 2017.
Bottom line, courtesy of the WSJ: "If a deal is completed, it would be one of the largest and more momentous deals of the past decade's startup boom."
INVESTING
Speaking of Major Investments...
What can $900 million get you at Starbucks? About 182 million grande pumpkin spice lattes...or a little more than 1% of the company.
Option #2 offers more of what famous activist investor Bill Ackman and his hedge fund Pershing Square Capital are after. Ackman revealed his ~1.1% stake in Starbucks (+2.07%) at a conference in NYC yesterday.
"This is one of the most dominant companies in the industry we've ever seen," Ackman said. He's bullish on positive same-store sales and the potential for growth, especially in the U.S.
What else should you know about Pershing?
It's been gunning for a turnaround-Pershing's lost more than half its assets since a 2015 peak of $20 billion, but...
Pershing reported last week a net return of 15.8% YTD...while the S&P has returned ~8% over the same time.
Despite some high-profile losses for Ackman (Herbalife and Valeant), he's scored big with both Chipotle and Nike this year.
WEATHER
Hurricane Michael Zeroes in on Florida

Hurricane Michael is barreling toward Florida's Panhandle as a Category 3 storm. And with memories of Florence's effect on everything from hog prices to coal ash still fresh in our minds...let's explore how Michael might affect business in the southeast.
1. One major vulnerability: the Gulf of Mexico's oil supply. The Gulf is home to ~17% of U.S. crude output and more than 45% of U.S. refining capacity. The good news: There's only a ~10% chance of damage to oil and gas platforms in the Gulf, per Commodity Weather Group.
2. But...all that rain (up to 12 inches in some places, potentially) could hurt the southeast's cotton harvest. Georgia had only collected 6% of its crop by the end of September, and Alabama only 5%, per the Dept. of Agriculture.
3. As for those who think "oranges" when they think "Florida," keep in mind that most of Florida's citrus industry is in the lower two-thirds of the state, which Michael will largely skip over.
For our readers in the southeast-stay safe. The Panhandle hasn't seen a storm like this in decades.

ENERGY
$1 Million to Fight for Carbon Tax Comes From an Unlikely Source
We definitely didn't plan this, but with all the weather/climate news, we're (unofficially) dubbing this week at the Brew, "Climate Week." And the latest company throwing some resources toward combating climate change is not who you'd expect...
ExxonMobil (+0.44%) will commit $1 million over two years to promote a tax on carbon emissions for corporations. While $1 million is...well, pennies for a company that earned $19.7 billion last year, it is one of the rare times an oil company has promoted the fight against climate change in D.C.
Exxon's writing the $1 million check to Americans for Carbon Dividends, which promotes a tax-plus-dividend policy.
The plan: Use a tax to discourage companies from emitting carbon. Avoid burdening consumers, though, by returning the money collected via the tax back to American families (to the tune of as much as $2,000/family annually).
What's Exxon's play? Outside the U.S., national and regional governments have begun to implement stricter (and often more complex) regulations on fossil fuel companies. For Exxon, this is a move to get ahead of similar rules that could hit stateside.
TECH
Google's Gadgets

Wait, did we just say it was "Climate Week"? Don't hold us to that. We're thinking of going with "Google Week." The tech company tried to put memories of an awful Monday (when it revealed a software bug cover-up & said it will shut down Google+) behind it with a major hardware launch event yesterday.
Remember: Google's pretty new to this hardware game, but it thinks it can claw some market share away from the traditional players. Now on to the products...
Pixel 3 ($799) and Pixel 3 XL ($899) smartphones. For perspective: Google sold 3.9 million Pixel phones in 2017. Apple sold 41.3 million iPhones...in the June quarter.
Home Hub ($149). It's a smart speaker with a seven-inch display (what's in the pic above). There won't be a camera, though.
Pixel Slate ($599). It's a tablet/laptop hybrid like the Microsoft Surface.
But you thought that was the only Google news of the day? It also appealed a record $5 billion antitrust fine handed down by the EU a few months ago.
WHAT ELSE IS BREWING
Nikki Haley will resign from her post as UN Ambassador by the end of the year.
Sears (-5.99%) has added a restructuring expert to its board. Did someone say something about debt?
Bloomberg reported more evidence that hardware from Supermicro had been tampered with in China. Tech firms continue to deny Bloomberg's initial report that Chinese spies infiltrated their supply chains.
Lyft hired former Obama administration transportation secretary Anthony Foxx to lead its policy unit.
Comcast (+0.74%) has officially taken control of European broadcaster Sky.
BREAKROOM
Guess the Logo


(Answer located at bottom of newsletter)
Want Morning Brew Daily Served Fresh to Your Inbox?
Drop Your Email Below...

Breakroom Answers
Guess The Logo
Lufthansa