A plea for help with a CV for Spring week
Hello WSO!
I am a Fresher at a UK university and I hope to get into the Spring Week game. I know I'm a little late to the party, plus watching those other amazing CVs has been just a tad bit discouraging. Nevertheless, I intend on giving it my best shot, so I would appreciate it if you gave me some tips on how to make my CV more competitive. From what I see, the CV is quite light on Finance stuff and might be a bit more consulting-heavy, but those were the opportunities I had.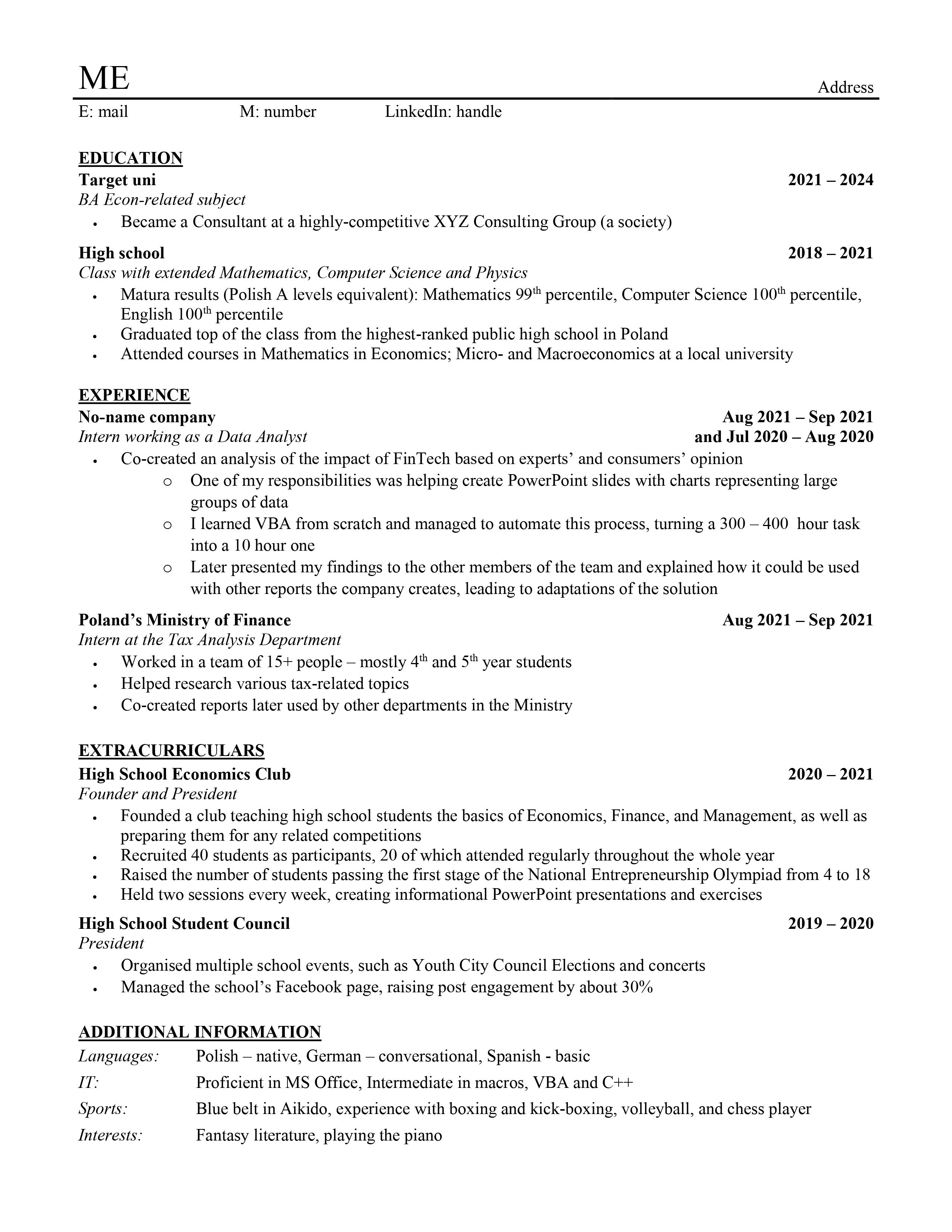 Thanks in advance for your help!