MARKETS
U.S. markets: All eyes were locked in on the tariff announcement (more on that to come). Markets held relatively flat all day before pushing higher in late trading.
International markets: The European Central Bank suggested it wouldn't intervene to buy more bonds to spur economic growth if things turned south again. It's a stamp of approval for the European economy.


Want Morning Brew Daily Served Fresh to Your Inbox?
Drop Your Email Below...


HEALTH CARE
Doctor's Orders: Cigna Buys Express Scripts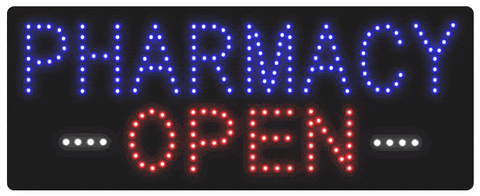 Health insurer Cigna (-11.44%) is adding Express Scripts (+8.58%) to its family plan, acquiring the pharmacy benefit manager (PBM) for $54 billion ($67 billion including debt).
It's the latest in a string of proposed M&As that would pull the health care industry closer together. Some point to Amazon as the driving force, citing its push into pharma and a brewing partnership with JPMorgan and Berkshire Hathaway.
Others say it's all about who can build the industry's largest ecosystem: CVS' $67.5 billion pending acquisition of Aetna definitely raised the stakes. Now, others are lining up to control everything from pharmacies to insurance providers to PBMs to care providers.
As for us? We say it's both.
Making sense of the deal
Express Scripts is the country's biggest PBM-an industry middleman that negotiates drug prices. But one of its biggest customers, health insurer Anthem, just said it would cut ties after its 10-year contract expires.
Even worse for Express Scripts is the scrutiny over high drug prices. It's no Martin Shkreli, but that hasn't stopped it from being labeled a price gouger by consumers and lobbyists.
By teaming up with Cigna, Express Scripts aims to fill the void left by Anthem and improve its public image.
For Cigna the deal was a no-brainer
1. It's the second-smallest of the five big insurers (in order: UnitedHealth, Anthem, Aetna, Cigna, and Humana).
2. Express Scripts specializes in services for self-insured employers-that'll keep Cigna competitive when (or if) the triple-threat of Bezos, Buffett, and Dimon releases its new employee health care model.
3. By controlling more of the health care supply chain, Cigna can better control costs.
Bottom line: Critics argue rising health care costs stem from an industry with misaligned incentives. PBMs raise drug prices for a bigger cut, care providers offer treatments for higher pay, insurers cover costs because it'll translate to higher premiums, and so on.
Which means this M&A frenzy-aka vertical integration-will likely continue and could mean lower costs for you.
ECONOMY
Your Friday Trade Roundup
We've been watching the previews drag on for weeks, but yesterday, it became official: with the stroke of President Trump's pen, the U.S. will be placing tariffs on steel (25%) and aluminum (10%) imports. They'll go into effect on March 23.
The justification: National security is at stake when the U.S. relies on importing these basic industrial products from other countries.
Major exceptions: Two friends and major trading partners, Canada and Mexico, will be exempt for now while NAFTA gets re-negotiated. The U.S. will also be "flexible" with other allies.
What this means: It's a major shift in U.S. policy, which has worked to reduce trade barriers for decades.
Key quote: From Mario Draghi, the President of the European Central Bank: "If you put tariffs on your allies, one wonders who your enemies are."
While trade walls are getting built in the U.S., they're coming down in the Pacific
Eleven countries, from Canada to Australia to Vietnam, signed a breakthrough trade deal lowering tariffs, opening markets, and strengthening IP protections.
And as you scroll down the list of participating countries, you'll notice one name is missing: the U.S.
Remember: The U.S. helped draft the original trade agreement, known as TPP. But President Trump pulled out over a year ago, saying it was a bad deal.
So should we have FOMO?
Depends on who you ask. The administration made the argument that TPP would hurt American manufacturing jobs. If you lower barriers (aka the cost of transporting goods across borders), it encourages producers to make things in countries where labor is cheaper (not the U.S.).
But others say this is a mistake. TPP was an opportunity for the U.S. to grow its economy through trade and, importantly, lead a counter-attack on China's growing economic influence over the Pacific region.
With the U.S. sitting this one out, there's a major regional vacuum President Xi Jinping is only too happy to fill.
TRANSPORTATION
Uber in Serious Talks to Leave Southeast Asia
In the complex world of ride-hailers, Uber is making things a little bit simpler. Within the next week, it'll likely be pulling out of Southeast Asia in return for a 30% stake in its Southeast Asia-based rival, Grab.
Why give up? After listing the pros and cons with its newest investor, SoftBank, Uber realized it couldn't keep up with Grab's grasp of local habits. And staying in the race meant burning cash and (potentially) delaying a 2019 IPO. After all, Uber lost $4.46 billion in 2017.
What's arguably more interesting is SoftBank's hand in it all
Remember: SoftBank is invested in Grab, Ola (which operates in India), and Didi (China). By convincing Uber to leave, Master Manipulator Masayoshi Son is securing the Southeast Asia market for Grab, while pushing Uber closer to profitability.
Bottom line: This is HUGE for SoftBank, which is watching some of its ride-hailing gambles start to pay off. But it's pretty questionable for Uber. It would leave behind most of Asia-the industry's fastest-growing market-while still battling it out with rivals in Japan and Australia.
WHAT ELSE IS HAPPENING
Netflix (-1.30%) is forecasting $15 billion in revenue this year.
​Weight Watchers (+2.85%) is launching its own meal kits.
​Here are a couple Samsung Galaxy S9 reviews.
​Internet companies are pushing back against what they consider to be an excessively harsh sex trafficking bill.
​Toys 'R' Us is getting ready to liquidate its U.S. operations.
​TAKING INVENTORY
​What's better than a top-10 list on a Friday?​
Our list today comes from Brand Finance, a consulting firm that tries to answer the nearly-impossible question, "What is a brand worth?" One way is to measure a firm's intangible assets-those things you can't hold, see, or touch but still have long-term value. Intangible assets include symbols, logos, customer loyalty, goodwill, IP, name recognition, etc.
In Morning Brew's case, one of our intangible assets is the loyalty of our readers (we'd be nowhere without you). Another is your fantasy about drinking coffee from one of our mugs.
Take a look at the most valuable brands in some major countries, and then quiz your friends or co-workers after.
1. U.S.-Amazon ($150.8 billion)
2. South Korea-Samsung ($92.3 billion)
3. China-Industrial and Commercial Bank of China ($59.2 billion)
4. Germany-Mercedes-Benz ($43.9 billion)
5. Japan-Toyota ($43.7 billion)
6. Netherlands-Shell ($39.4 billion)
7. Sweden-IKEA ($24.4 billion)
8. Switzerland-Nestle ($19.4 billion)
9. Spain-Zara ($17.5 billion)
10. India-Tata Group ($14.2 billion)
MENTAL STRETCH
Brain Teaser
​A woman has nine children born at regular intervals. The sum of the square of their ages is equal to the square of her own age. What are the ages of her children?
Want Morning Brew Daily Served Fresh to Your Inbox?
Drop Your Email Below...


Answers
​Brain Teaser
2,5,8,11,14,17,20,23 and 26. The woman's age is 48.