MARKETS
Economic data: New home sales fell from a nearly 12-year high last month. Plus, manufacturing activity hit its lowest level in almost a decade in May. "Is the economy slowing down" spiked on Google Trends yesterday.
Energy: Oil is on track for its worst weekly drop this year. Everyone's bugging out that a trade war could curb demand.
Want Morning Brew Daily Served Fresh to Your Inbox?
Drop Your Email Below...

BANKING
What's the German Word for Soothing Angry Shareholders?

Deutsche Bank (-1.50%), favored punching bag of regulators and Instagrammers alike, spent yesterday playing defense at its annual shareholders meeting.
Big picture: Revenue is tumbling, cost-cutting measures are falling flat, and legal troubles persist. Investor patience has worn thin at the German lender-shares hit a record low yesterday, having fallen 41% in a year.
But like Bill Belichick, DB's execs are taking it day by day. CEO Christian Sewing said yesterday DB is focused on "profitable and growing businesses" and is "prepared to make tough cutbacks."
One possible place for cuts?
Investment banking. While the unit contributed 52% of DB's revenue last year, its performance has fallen behind. Workers have since bet big on futures for those cardboard boxes they give you when you get laid off.
Sewing has started to zero in on high-margin businesses like DB's transaction bank, to which execs had "frequently paid too little attention."
There's also its asset management biz DWS, which Sewing wants to turn into a top 10 global asset manager.
And the scandals?
Lots of 'em, from money laundering to dismal earnings to a proposed megamerger with rival Commerzbank that recently went zerplatzt. The latest?
The Trump-DB feud is nearing Hatfield-McCoy level. A recent NYT report suggests DB's senior managers ignored employees who flagged suspicious transactions involving entities controlled by Donald Trump and his son-in-law Jared Kushner. Also...
Trump sued the bank last month to block it from following orders to give lawmakers info on Trump's finances.
This week, DB got the go-ahead from a federal judge to do just that.
Bottom line: Sewing promised to tidy up DB's internal controls at yesterday's meeting. Whether that'll actually help lift the bruised bank's stock price (and reputation) remains to be seen.
IPO

Endeavor Aims for IPO Gold Standard
Endeavor Group Holdings, which owns Hollywood's biggest talent agency, plans to list on the NYSE under the ticker "EDR." We would have gone with "LLOYD."
The details:
In its SEC docs, Endeavor reported 2018 revenue of $3.6 billion and net income of $231 million.
Endeavor also said it represents various elements of 300 TV shows and 60% of music festival headliners.
But its biggest claim to fame (at least in our office) is that Endeavor was founded by Ari Emanuel, the inspiration for Entourage's Ari Gold.
This news is a long time coming. A potential IPO has been the talk of Tinseltown ever since Endeavor, which merged with William Morris in 2009, snapped up IMG Worldwide five years ago. Then, tack on buyouts of the Miss Universe Pageant and UFC's parent company.
+ There's a Seth Green to everyone's E. The Writers Guild of America has railed against Endeavor's IPO, saying it's "impossible to reconcile the fundamental purpose of an agency...with the business of maximizing returns for Wall Street." Read up on WGA's beef with big agencies here.
AGRICULTURE
Farmers Only Get $16 Billion in Aid

Yesterday, President Trump revealed a $16 billion aid package for U.S. farmers. Most of the funds will go to direct payments to producers.
Why? Rhymes with "jade core."
Coming after Trump's Huawei ban, tariff hike, and promise to tax another $300 billion in Chinese imports, the aid package made clear that, like the leopard midi skirt, the U.S.-China trade war is sticking around whether we like it or not.
This isn't the first time the administration has helped farmers struggling to overcome retaliatory Chinese tariffs; the USDA offered farmers $12 billion in aid last July to help deal with trauma from the trade war and from watching Sharp Objects.
The hardest of passes: Treasury Secretary Steven Mnuchin said no more meetings with China were on the schedule and advised American businesses to adjust their supply chains accordingly.
Looking ahead...American farmers have other problems besides the trade war. The past 12 months were the wettest on record in the contiguous U.S., according to NOAA. That's delayed planting and raised costs.
MORTUARY
The Company Disrupting Death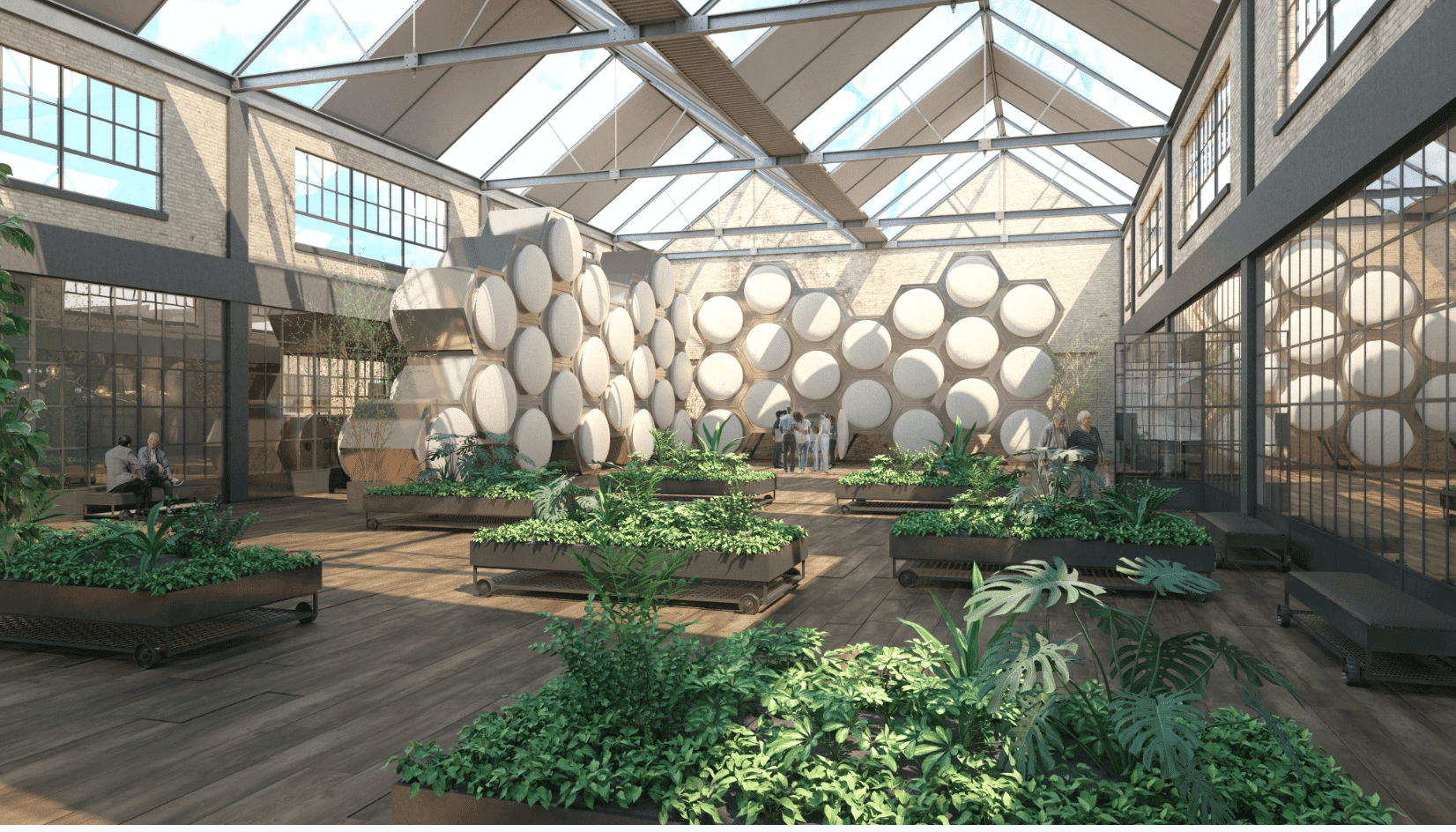 On Tuesday, Governor Jay Inslee of Washington State signed a bill that legalized "aboveground decomposition" as an option for disposing of human remains. In other words, in Washington, you can compost your corpse.
A startup called Recompose was the law's chief backer and will be the first to take advantage. It plans to offer a service in which bodies are placed in steel containers for a month, while microbes turn them into loam.
CEO Katrina Spade told the Brew Recompose is currently raising $6.7 million from individual investors, prioritizing steady, "organic" (...) growth, rather than that of the hockey stick variety.
But...why?
Casket burial takes up a lot of land, and cremation spews greenhouse gases. Recompose says the soil option will cost about $5,000-cheaper than traditional burial, but a bit pricier than cremation.
Recomposition has one major detractor: the Catholic Church, which says recomposition disrespects human life. Spade's response? "For anyone thinking about their end of life options, it's all about choice, not taking away choices."
QUIZ
Quizzie McGuire
Looks fresh wearing Google Glass. King of the Andals and the First Men. Defender of rats. It's the Brew's Weekly News Quiz.
1. Who am I? I pledged to wipe out the Morehouse College Class of 2019's student debt. I founded Vista Equity Partners, a private equity firm that focuses on enterprise software. I named my kids Hendrix and Legend.
2. Fill in the blank: On Tuesday, the USPS started shuttling mail between Dallas and Phoenix using ________.
3. The $20 bill redesign is getting delayed. Who was slated to replace Andrew Jackson on the bill?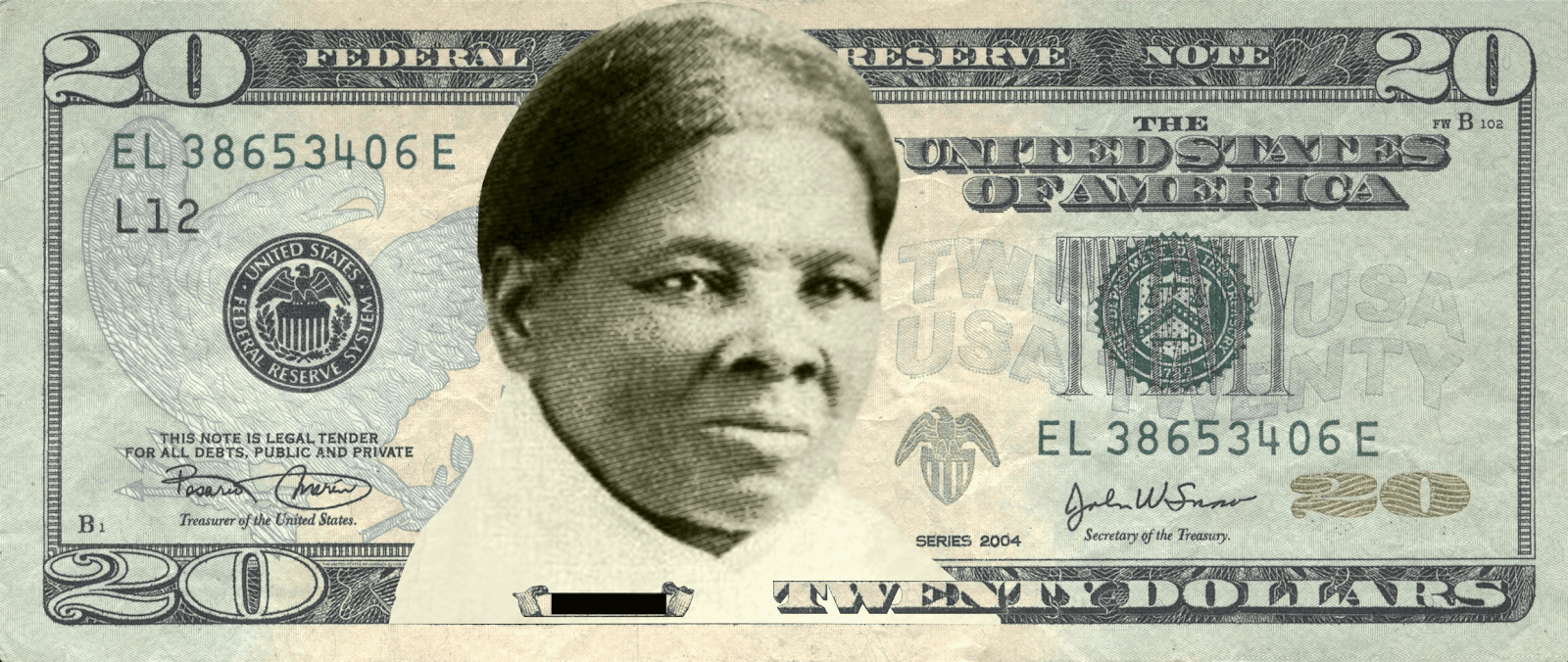 4. Which of the following retailers did not report horrible earnings this week? Macy's, Kohl's, Nordstrom, or JC Penney.
5. It was a busy week around the world. We'll give you a news piece, and you tell us the country where it happened.
This country shocked the world by re-electing its conservative prime minister.
This country, which is made up of states called "cantons," made a series of changes to its tax code.
This country wrapped up elections in which 900 million voters were eligible.
Leaders in this country elected an omniscient ruler who ran a stealthy campaign on an animal-friendly ticket.
Answers: 1) Robert F. Smith 2) Self-driving trucks 3) Harriet Tubman 4) Macy's 5) a. Australia b. Switzerland c. India d. Westeros
WHAT ELSE IS BREWING
Facebook (-2.40%) removed a record 2.2 billion fake accounts in the first quarter. Hope your finsta made the cut.
JPMorgan (-1.97%) cut all ties with Purdue Pharma, the maker of OxyContin, over its alleged role in worsening the opioid crisis.
New data from the Fed shows 40% of Americans would struggle to manage a $400 emergency charge.
David Tepper (of hedge fund fame) will turn his Appaloosa LP into a family office to manage his personal wealth. He wants to focus more time on his NFL team, the Carolina Panthers.
Tesla (+1.43%) CEO Elon Musk is giving new meaning to "I'm fine." He sent a memo to employees striking an optimistic tone re: production, despite the stock's 40% YTD drop.
BREAKROOM
Friday Puzzle
You have an 11-minute hourglass and a 7-minute hourglass. You need to measure exactly 15 minutes. How do you do it?
Want Morning Brew Daily Served Fresh to Your Inbox?
Drop Your Email Below...

Breakroom Answers
Friday Puzzle
Flip both the 11-minute and the 7-minute hourglasses over to start them both.
When the 7-minute hourglass runs out, flip it over immediately to restart it.
When the 11-minute hourglass runs out, flip the 7-minute hourglass over again, even though it is only partly finished.
When the 7-minute hourglass runs out, exactly 15 minutes have passed.