Does anyone know anything about the Principal Investors and Private Equity Group at BCG?  Exits/Prestige/Comp?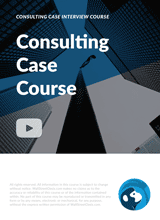 Consulting Case Interview Course
2,037 questions across 209 consulting firms. Crowdsourced from over 600,000 members.
11 Detailed Exclusive Cases developed by a McKinsey Associate and 10+ hours of video.
Trusted by over 1,000 aspiring consultants just like you.
Total Avg Compensation
September 2021 Consulting
Engagement Manager (77)

$217

2nd Year Associate (126)

$136

3rd+ Year Associate (94)

$128

Senior Consultant (280)

$126

1st Year Associate (442)

$113

3rd+ Year Analyst (114)

$107

2nd Year Analyst (256)

$97

Associate Consultant (139)

$94

1st Year Analyst (864)

$84

Intern/Summer Associate (138)

$82

Intern/Summer Analyst (392)

$67