Bears Running Loose | The Daily Peel | 9/21/21
Silver Banana goes to...

Market Snapshot
Oh boy. Looks like the bears finally emerged from hibernation yesterday as the U.S indices dropped the most they have in a long while. The Dow fell 1.8%, the S&P, 1.7%, and the Nasdaq dropped a hefty 2.2%.
Down cycles in the market can sting...if you're not expecting them. Check out this presentation from Weiss Ratings and you'll know exactly how to play the current market and profit. It's all part of "The K Wave" Economic Theory and they've got an in-depth presentation and 28 page paper on it! Check it out before it's too late.
Let's get into it.
Macro Monkey Says
A Grande Debt Problem - This just keeps getting bigger and bigger. Evergrande wasn't satisfied enough with just its stock plummeting, they had to bring the world down with them. The vastly economically-linked real estate developer with $300bn in debt was unable to pay notes due yesterday and the world is wondering if China and the CCP will be able to reign in the aftershocks. Citizens, banks, insurers, and governments around the world all own Evergrande debt, and they won't be getting their money back anytime soon. The scary part is that market participants could be expecting the Fed to give their holdings support through this fiasco. Macro analysts, however, have been pounding the table that this issue is far from the Fed's problem. The foreshadowing label of "China's Lehman" has been thrown around, and judging by yesterday, this may be all too accurate.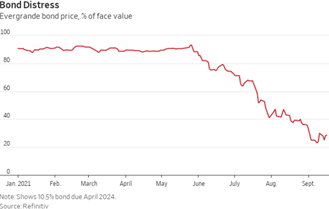 Natural Cash - Basic geography lesson: the Northern Hemisphere gets cold during winter. This means, natural gas prices usually run up during this season. As you'll notice if you crawl out of your parent's basement today, it is very much not winter. That being said, natural gas prices are already rocketing past recent annual highs, which doesn't exactly fit expectations. Basically, high gas prices are great for the companies producing it, giving them little to no incentive to ramp up production. Now, market watchers are beginning to get concerned over potential shortages presenting themselves right when the commodity is needed most.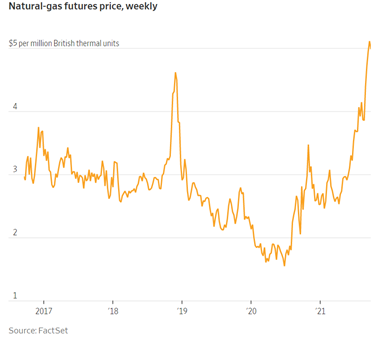 Is the Worst to Come? 28-Page Paper Says…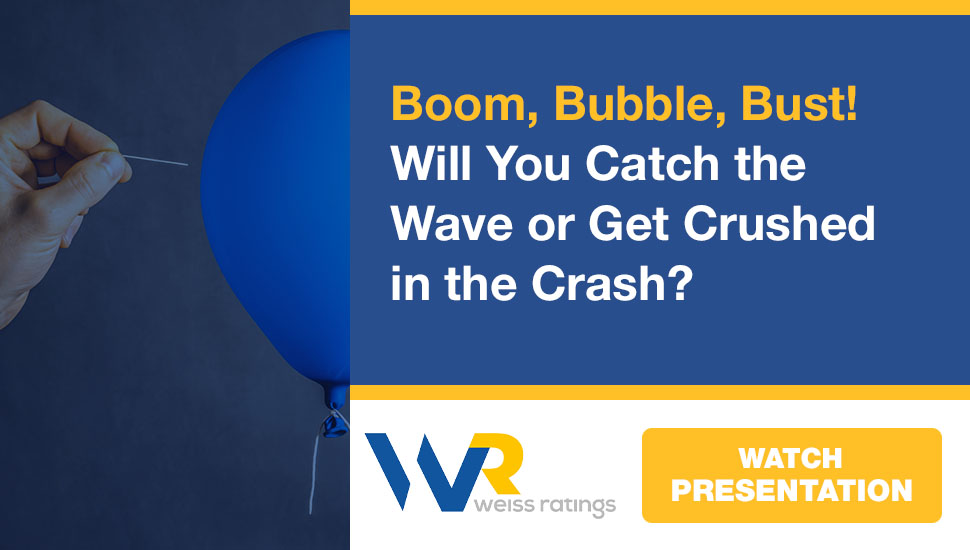 We are in the midst of an unprecedented, speculative bubble, which inevitably leads to an equally unprecedented collapse.
Even though the Dow keeps climbing … real estate values are hitting all-time highs … although things "seem" normal … they're not.
It's all outlined in this 28-page paper, and its impact on your money is unlike anything we've seen in our lifetimes. I tell you all about it in this presentation.
What's Ripe
AstraZeneca PLC ($AZN) - Even on bearish days, something is always working, and yesterday, AstraZeneca was a lone wolf working to lift markets. Shares surged 5.3% on account of a "groundbreaking" breast cancer study indicating 72% risk reduction for death or disease spread compared to existing treatments. This would be a game changer if all proves true, and I'm sure on any other day with news like this, AstraZeneca would've seen much more of a spike. They are literally working towards finding a cure for cancer...sounds like a lot more than an 5.3% stock price gain.
Literally Nothing - Hate to break it you apes, but your portfolio was down yesterday. That's right, almost nothing was ripe, as all but one single stock in the Dow were down, 463 stocks in the S&P 500 were down, and the Nasdaq didn't do much better. The seemingly sudden and severe dump emerged in the wake of the Evergrande collapse, triggering concerns over the crisis bleeding into global markets. We have to remember though, this is also coming during a period of objectively elevated share prices in U.S markets, so any declines are likely to be magnified. To paraphrase the great Little Orphan Annie, tomorrow's only a day away.
What's Rotten
Invesco ($IVZ) - Okay, I could've literally picked any stock to write about here, but Invesco, with its 8.7% drop, seems to have an actual story outside of the hellfire that rained on markets yesterday. As the consolidation of the asset management industry continues in full force, late last week, an announcement emerged detailing a proposed merger between Invesco and State Street's asset management business. This could potentially create a $5.5tn asset manager between the two which would make the combined manager the 3rd largest in the world. In the age of fee compression, scale is the name of the game - and I don't know about you, but $5.5tn sounds like a hell of a lot of scale.
Digital Currencies - The sky fell on the "cryptoverse" yesterday with no sign of stopping (at least by the time this hit your inbox). BTC fell 8% in the last 24hrs to under $44,000 once again, while ETH was down 9% over the same period, bringing both to below their 50-day moving averages. Other coins got it much worse, so let's just say your Coinbase portfolio is down. You can thank Evergrande for sparking the global selloff across assets classes.
Thought Banana:
(Un)Stablecoins - As Elon Musk says, fate loves irony, and this could very well prove true in the realm of stablecoins. These digital currencies serve a unique purpose for their asset class. Stablecoins are pegged to "real" assets, like the USD, and serve as a common transfer agent for swapping currencies in trading, or as a convenient way to underpin lending and borrowing activities. However, it turns out that stablecoins may not be so stable, as regulators suspect that the organizations behind many of them do not carry enough assets to reliably back up the currencies they power. Tether, aka USDT, is the largest stablecoin and has become the poster child of this worry. Tether claims they have enough assets to fully back the $69.2bn USDT out there, but the concern comes for a large portion of that asset balance being in commercial paper. Given that crypto doesn't not run on a fractional reserve banking system (and was partly invented to destroy such a system), it would be mega-bad if their commercial paper holdings dried up amidst a large cash out of USDT. A digital bank run would be interesting to watch for sure, as long as they promise not to bring down any of my assets with them.
"It takes character to sit with all that cash and to do nothing. I didn't get to be where I am by going after mediocre opportunities." - Charlie Munger
Happy Investing,
Patrick & The Daily Peel Team
Was this email forwarded to you? Sign up for the WSO Daily Peel here.