Caution: Fragile Markets | The Daily Peel | 12/2/21
Silver Banana goes to...

Market Snapshot
Well, it seems like the Omicron fear might be here to stay. Dr. Anthony Fauci announced that U.S. health services had identified the first case within the nation's border, sending markets into a tizzy. The Nasdaq sank 1.83% while the Dow dropped 1.34%, and the S&P lost 1.18%.
Let's get into it.
Macro Monkey Says
Market Fragility - Like a politician's ego on the campaign trail, markets have become vastly more fragile. The idea of market fragility, proposed by analysts, espouses that market movements in any direction have become much more severe and occur at a much more rapid pace than any time in history.
To put it in plain English, this is not your grandparent's stock market. Markets of yore are largely dead and gone, and this makes sense. It is estimated that over 50% of all notional volume in U.S. equity markets is powered by high-frequency trading (HFT). Basically, HFT is algorithms trading with other algorithms, moving money at blinding speeds our silly human minds couldn't comprehend. As a result, when market sentiment changes, the algos driving HFT trading push market movements in the direction of that sentiment with extreme brutality at much faster speeds than seen in the markets your parents, grandparents, and literally every single generation before saw.
We got a front row seat to this idea in March of last year. The S&P plummeted an absurd 32% in barely a month. Even in the depths of financial crisis, it took several months for the nation's primary index to drop 30%. Of course, there are exceptions, most notably the 20% single day fall back in 1987 on the infamous Black Monday. 
HFT has been a game changer in markets of all kinds. Even in individual stock names we can see the severity of share price movements based on a single piece of news or a sudden change in sentiment. Long story short, the spikes are spikier and the troughs are troughier than ever. Isn't investing fun??
From White Hot to Just...Hot - In the time of wild markets and wilder prices that we're currently living in, housing has been anything but an exception to that theme. The pandemic essentially picked people up out of tiny NYC studio apartments and threw them into the white picket-fence laden countryside. This soaring demand for housing did exactly what it was supposed to do and pushed home prices to record levels. Now, that trend might finally be changing.
As seen in the chart below, courtesy of the WSJ, home prices are finally putting a slight dip in the exponentially upward trend. The Case-Shiller index measures the change in value of single-family home prices in the U.S. Just prior to September, the month the most recent data is from, buyers apparently started scoffing at the laughably high prices. August home prices had grown 19.8% from the same time in 2020 whereas September's slowed to a still-insane 19.5% annual jump. 
So, this isn't great news if you happen to be a residential real estate agent. However, for those of us who want to live in homes someday, this is, as Borat would say, "very nice."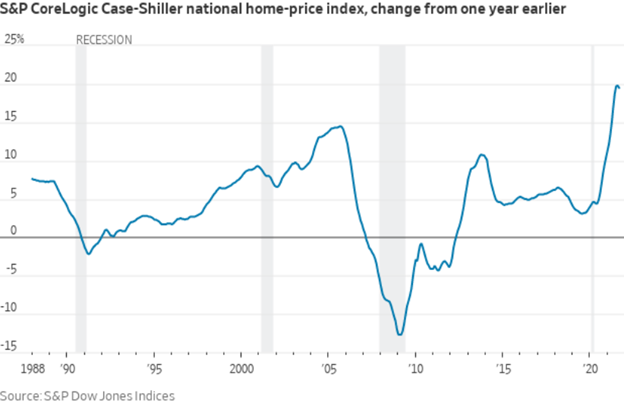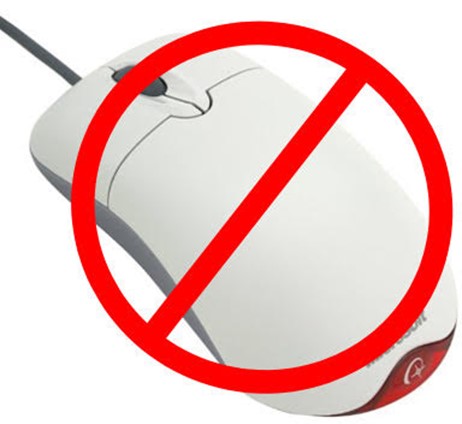 Your junior bankers still can't model?
"We know how it goes. The bright eyed and motivated analyst you hired a few months ago is still reaching for their mouse and staring at #REF ERRORs like a deer in headlights.
Now you're stressed, the analyst is stressed (planning their exit to PE or some startup) and the client is pissed since they expected the model yesterday.
Wall Street Oasis can help: this isn't the financial modeling training you grew up on. We cherry-picked incredible instructors from our community of over 900,000 members and built our courses with the ADHD-Instagram-Tinder-obsessed 22-year-old in mind.
In other words, your team will actually engage and retain the material (no shit, gamification works).
For options and pricing - click here
There's a reason in just the last 9 months, over 40 firms have made the switch from other training companies that overcharge and put your team to sleep...
Ready for a more skilled junior team? Book a quick 10-min chat with the Chief Monkey and Founder of WSO right here.
What's Ripe
Ambarella ($AMBA) - The semiconductor shortage really do be chilling out. Ambarella, a semiconductor design company, gained 14.1% yesterday on a plethora of positives. The firm reported earnings in which revenue beat expectations by nearly $2mm, representing 64% YoY growth. In addition, analysts across Wall Street bumped up their price targets as management increased this year and next year's sales guidance. An earnings beat, bumped up price targets, and increased guidance - not much more an investor could ask for. 
Build-a-Bear Workshop ($BBW) - You probably haven't thought about Build-a-Bear since you were <5 years old, and what a mistake that was. Shares popped 30.0% yesterday on a flurry of positive announcements. First, somehow, the custom teddy bear building retail store announced a $1.25 special dividend, that's a 7.3% yield as of Tuesday's close. On top of that, the firm announced a $25mm share repurchase program. Basically, the firm is just shoveling cash right into shareholder's mouths, and we're more than here for it. 
What's Rotten
salesforce.com ($CRM) - Is an earnings report truly strong if the stock sh*ts the bed afterwards? The age old question won't be answered today, but Salesforce is feeling the heat. Shares sank 10.0% despite 27% annual revenue growth (26% when adjusted for currency exchange rates) which was roughly in line with expectations. An adjusted EPS of $1.27 smoked estimates of $0.92, but mixed guidance including updated revenue projections that fell below estimates put a damper on sentiment. 
Moderna ($MRNA) - They said the largest roller coaster in American is Kingda Ka at Six Flags New Jersey. Actually, its Moderna stock. Always keeping investors on their toes, the biotech stock sank 11.9% yesterday on a lost patent dispute. But one man's trash is another man's treasure, and this was great news for the company on the other side of the dispute, Arbutus Biopharma, who gained 44% on the news. 
Thought Banana:
Trouble in Paradise - Elon Musk, the man who many of you seem to think is literally the new Messiah, might not be as perfect as it sounds. Despite being a business mogul and the wealthiest person in modern history, Musk revealed this week that he and the rest of the SpaceX team are facing serious bankruptcy concerns. 
Basically, space technology is really really hard to make and cost a helluva lot of money. When something goes wrong, it goes really wrong from a financial and operational perspective. Musk expressed "genuine concern" of bankruptcy if the company is unable to figure out issues surrounding its Raptor engine. The company plans to rely on these engines for future payloads, but the production of these engines has been a "disaster" according to Elon.
Still, there was many-a-time Tesla and basically all of Musk's company treaded the waters of bankruptcy. If anyone can figure it out, it's gotta be SpaceX.
"It's difficult to make predictions, especially with regards to the future." 
- Old Proverb
Happy Investing,
Patrick & The Daily Peel Team
Was this email forwarded to you? Sign up for the WSO Daily Peel here.