MARKETS
U.S. markets: Stocks got crushed, while Treasuries rallied (more on that in 5 seconds).
Earnings: Box, Dick's.
Want Morning Brew Daily Served Fresh to Your Inbox?
Drop Your Email Below...

INTERNATIONAL
It's Anything but a Bloc Party in Italy

Here's the thing about globalization: There are aspects that are great (sharing cultures, IKEA, french fries)...
....and then there are days like yesterday, when turmoil in a single country brought down global markets.
That country, of course, is Italy, where major political uncertainty has caused some major ripple effects:
The S&P and Dow had their biggest percentage drop in over a month. European banks got rocked.
The euro fell against the dollar, while investors parachuted into safe havens like the Japanese yen.
Not to mention, Italian bond yields skyrocketed, which raises the cost of government borrowing (it already has $2.7 trillion in debt).
So about that political uncertainty...
Last weekend, President Sergio Mattarella swatted away an attempt by two parties (the Five Star Movement and the League) to form an anti-establishment government.
And here's the worry among investors: If you cut off one limb, four grow back.
These populist forces could gain strength and run on an even more anti-euro message in future elections, which could happen soon.
If Italy-the eurozone's third-largest economy-breaks eurozone rules or drops the currency, who's to say others won't follow?
The money quote: After the 2011 eurozone crisis (when Greece was saved from an economic meltdown), European Central Bank President Mario Draghi famously said he'll do "whatever it takes to preserve the euro."
+ Quick detour: Don't confuse the "EU" with the "eurozone." The EU refers to the entire 28-member club, while the eurozone consists of the 19 countries that use the euro as their currency.
As if things weren't bad enough in Europe, George Soros decided to pile on
Speaking in Paris, the billionaire investor gave the opposite of a pump-up speech:
"Everything that could go wrong has gone wrong" for the EU.
"It is no longer a figure of speech to say that Europe is in existential danger; it is the harsh reality."
"We may be heading for another major financial crisis."
Why the grim look, George? Here's what's worrying Soros: the rise of populism, growing conflict between the U.S. and the EU, the U.S. pulling out from the Iran deal, and pressures from migration.
So...yeah, enjoy your breakfast smiley.
TRADE
Trade War Not Exactly "On Hold" Any Longer
After promising it wouldn't move forward with tariffs quite yet, the U.S. hit China with the old fingers-crossed move: it announced it would follow through with a 25% tariff on $50 billion worth of Chinese goods.
Mark your calendars, folks:
June 2: Commerce Secretary Wilbur Ross heads to China to continue negotiations (last round of talks was May 19).
June 15: The Trump administration finalizes its list of taxed goods (it already hinted at tech products like TVs and medical devices).
June 30: The U.S. will put measures in place to prevent Chinese acquisitions of American tech.
So good luck relaxing at the lake house this summer-the weather might be clear, but your portfolio's forecast looks cloudy.
The Crew's take: Investors are already trying to stomach rising inflation, political turmoil in Italy, economic destabilization in Venezuela, Kim "loves me/he loves me not" relations with North Korea, and now this.
If Ross doesn't make friends with the frenemy on June 2, expect retaliation from China.
FOOD & BEVERAGE
JAB Holdings: International Company of Mystery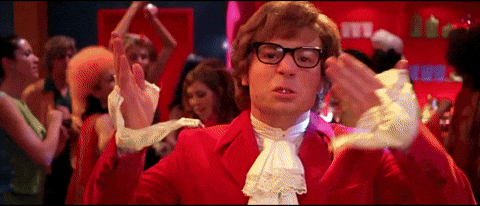 With its acquisition of Pret a Manger for $2 billion, JAB Holding Co. is clearly trying to establish itself as the king of mediocre sandwiches...we mean, it already owns Panera.
But what you might not know is just how many other meals this privately held European firm preps for you through its subsidiaries.
It's got your caffeine fix on lockdown: A few years back, it bought Keurig Green Mountain for $13.9 billion. Peet's Coffee, Stumptown, and Caribou Coffee? Yup, all JAB-owned.
Okay, but my afternoon soda has gotta be Coca-Cola or Pepsi, right? Not quite. JAB is buying Dr Pepper Snapple Group in a deal valued at $26 billion.
Is NOTHING sacred? Nope, not even dessert. JAB took Krispy Kreme private in 2016.
Zoom out: Only 50 years ago, JAB was a family-run business selling chemicals. Now? It wants to take on Nestle as the No. 1 coffee company in the world.
+ How to pronounce Pret a Manger, for us uncultured types: "pret-ah-mahn-zhay"
MEDIA
Don't Forget About CBS and National Amusements
This week on WWE SmackDown: CBS CEO Les Moonves in one corner and heir to the National Amusements media throne, Shari Redstone, in the other.
Remember: The two are locked in a battle deciding the future of CBS (-1.37%) and Viacom (-3.25%, both controlled by National Amusements). Shari wants to merge the two; Moonves says, "not gonna happen."
But Shari caught Moonves with the chair yesterday, issuing a 66-page lawsuit with some pretty heinous allegations.
Most notably, that Charles Gifford, a member of the CBS board, grabbed her by the face in one of their meetings.
But also that Moonves is leveraging his massive $180 million exit package to turn the CBS board against National Amusements.
Bottom line: Shari already fended off one restraining order from CBS which alleged she was trying to overthrow the board and force the merger. Now, she's firing back.
REGULATION
Papua New Guinea Takes on Zuck
There are a few ways for a small country to make global headlines: either win the World Cup...or ban Facebook for a month.
Papua New Guinea (population: ~8.4 million or about 1 New York City) opted for the latter, as communication minister Sam Basil floated the idea of shutting down the site in order to study Facebook's effects.

What he told the Post-Courier: "The time will allow information to be collected to identify users that hide behind fake accounts, users that upload pornographic images, users that post false and misleading information on Facebook to be filtered and removed."
What else? The country might create its own social network.
+ Some perspective: Only about 12% of Papua New Guineans have access to the internet.
WHAT ELSE IS BREWING
ABC canceled "Roseanne" after Roseanne Barr (the show's lead actress) posted a racist tweet about a former Obama adviser, Valerie Jarrett.
Bayer (-0.97%) agreed to sell $9 billion in agriculture assets for the DOJ to approve its $66 billion acquisition of Monsanto.
Uber released a new feature that allows you to call 911 directly from the app.
Intel (-0.22%) fired around 10,000 employees three years ago-now it's being investigated for ageism.
BREAKROOM
WHAT WE'RE DOWNLOADING
iOS 11.4-If you're an Apple nut, this is right up your alley. The update is finally bringing users Messages on iCloud, which, long story short, syncs up your messages more seamlessly across all devices.
+ iOS 12 could be right around the corner at Apple's developer conference (WWDC) next week. Tune in June 4-8.
(Answer located at bottom of newsletter)
Want Morning Brew Daily Served Fresh to Your Inbox?
Drop Your Email Below...

Breakroom Answers
Guess The Logo
Alibaba