CP-CRY | The Daily Peel | 12/10/21
 Silver Banana goes to...

Market Snapshot
So, it turns out the whole not caring about Omicron was a complete lie. Economic and travel restrictions appear to pose a much greater threat than previously expected. In turn, the markets had a tough day, with the Nasdaq losing 1.71% while the S&P fell 0.72% and the Dow barely moved, shedding 0.06 points for a loss of 0.0%.
STOP spending on fast fashion, buy clothing that LASTS! Winston & Co. selects high quality materials and the best manufacturers to make sure their clothes last for decades. They're offering you 15% off with the code WSO15.
Check them out before it's too late!
Let's get into it.
Macro Monkey Says
CP-Cry - I think that section header would be a pretty good name change from "CPI", especially given how high it has been lately. Once again, being the sudo-masochists that we are, traders and investors cannot wait to get punched in the face once again by inflation data. Bring on the pain.
Later this morning, actually who am I kidding, several hours ago based on when you f*cks probably wake up, the latest CPI will have dropped. At time of writing, leading economists and analysts pegged their best guess for November's annual increase to 6.7%. Just as valid, I used a random number generator from 1-10 with two decimal places and after 10 spins, my average number was 5.48%. Wonder who's gonna be closer.
In all seriousness, this is a big one. If inflation stats come in hotter than expectations, you can be almost certain JPow is going to speed up the process of monetary policy tightening by around 2x, finishing up in March 2022. That would open the door for rate hikes in the first half of next year. Recall, any rate hikes from 0% is a massive increase, so this would be a real thorn in the side of the market's recent euphoria. As a forward looking mechanism, expecting any rate hikes will likely shift dollars from equities into bonds, something we haven't seen at scale in a long time.
But, if my random number generator is right, who knows what's going to happen. 5.48% is still pretty high, but then again, it is literally a completely random number. Fingers crossed for cheaper gas prices soon though.
Big Bore - Sorry, typo, meant to say the "Big Four." Anyway, the Big Four accounting firms, being Deloitte, EY, KPMG, and PwC, posted their best performance this year since 2001. What else was happening in 2001? Oh that's right, the Enron collapse, aka one of the largest accounting scandals of all time. 
I mean, c'mon. Markets continue to hit all time highs, booms among literal meme-style investing across asset classes, the firestorm of SPACs and other garbage IPO's, crypto crap, the Fed's money printer, the White House's money printer, and much, much more - is anyone else getting a bit nervous?
Basically, two things are driving the Big Four firms to near records. First, advisory revenues are through the roof. A huge spike in M&A activity, technology investments focused on WFH and cyber security, and getting certified woke on the ESG front have been the primary drivers.
The second driver, and likely the main one, is industry structure. Just the simple fact that we know them as the "Big Four"  kind of hints that this is as oligopolistic as it gets. I'm literally writing this paragraph in a cafe on campus known as "The Deloitte Cafe." So yeah, having it all to yourself is a pretty good recipe for skyrocketing revenues.
Classic Design with a Modern Touch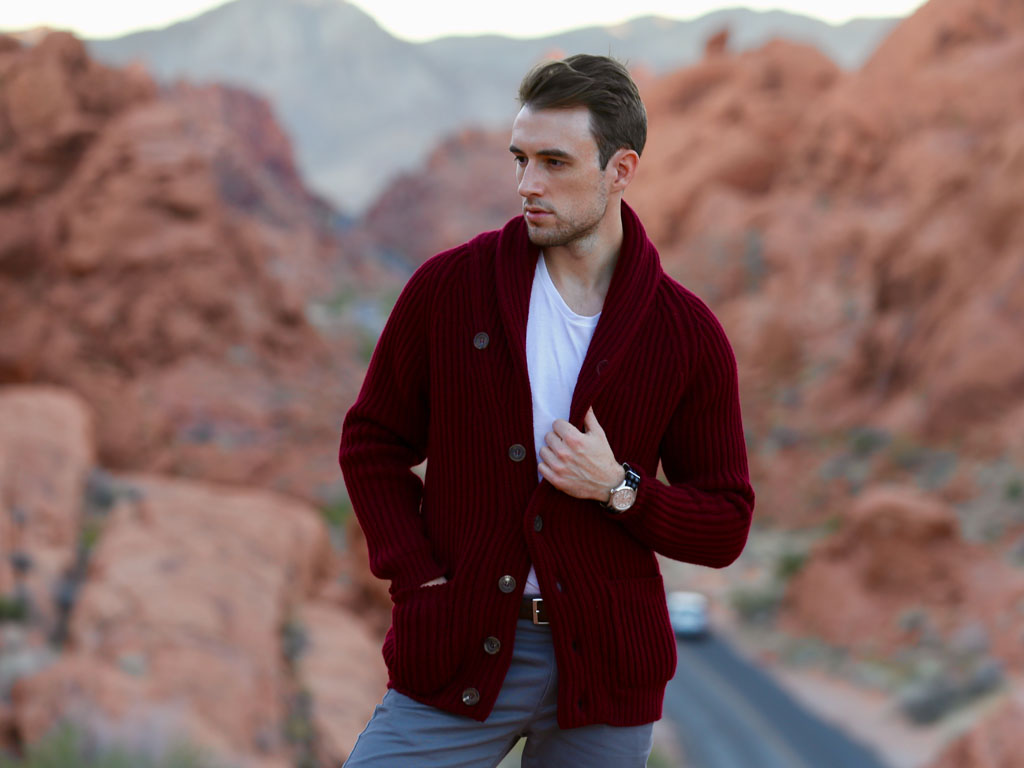 Winston & Co. is a lifestyle company focused on creating classically styled clothing with a modern fit.
Founded as a reaction to the low quality and fleeting design of current fast fashion trends, Winston & Co. selects the highest quality materials and works with manufacturers focused on craftsmanship to create clothing to last for decades instead of months.  
Working directly with the factories allows Winston & Co. to offer exceptional quality at an accessible price.
Winston & Co. is offering all Daily Peel subscribers 15% off their order with code WSO15 in checkout.
What's Ripe
CVS Health Corp. ($CVS) - Despite being just a convenience store for candy and condoms to most of us, it turns out CVS does a whole lot more. The drug store and healthcare company released an updated outlook along with other positive news yesterday, driving shares up 4.5%. CVS updated full year revenue and EPS guidance, giving a nice boost to each, while simultaneously announcing a massive buy back program of $10bn worth of shares. 
Inspira Technologies ($IINN) - I'd be surprised if any of you know this company, but on a day like yesterday it's tough to fill up slots for What's Ripe. Anyway, Inspira, a fantastically named Israeli biotech firm founded in 2018, dropped some positive news yesterday. As it goes in biotech, a wish and prayer can drive serious returns, as seen in the firm's 84.0% jump yesterday on literally just filing a patent application for a respiratory device to rid the world of ventilators. Yeah, I guess the flight to safety isn't exactly in everything. 
What's Rotten
GameStop ($GME) - I mean, at this point, if you're still in the "GME to the moon" gang, you need a serious life re-evaluation. In case that wasn't clear enough, the earnings report posted by the firm on Wednesday confirmed that belief. Beating by 9% on revenue was the only bright spot as EPS came in at a loss of -$1.39/sh, 247% below the expected reading of -$0.40. Shares got rocked, falling 10.3% to their lowest level in months.
Digital Currencies - It looks like this is one of those dips that just keeps dipping. Crypto's total market cap shed 5.6% in just 24hrs. The bloodshed is on. BTC has lost over 15% in the last 7 days, sitting at $47,834, while Solana has lost more than 21.5% and Cardano plummeted well over 24% in the same time period. This, apes, is where we separate the pros from the memers, who's got diamond hands, who buys the dip, and who gets blown out. Which will you be?
Thought Banana:
Global Search - Spotify has Spotfiy Wrapped, but Google's annual Search trend data makes Wrapped look like a survey you beg your friends to take for your sociology class. 2021's most popular searches just dropped, so let's take a look. 
First of all, the world is a really big fan of soccer and cricket, in case that wasn't obvious enough. Four out of the top five global searches involved one of the two sports, while the other spot was taken by the NBA. 
As far as general news goes, the entire world was captivated by the U.S.'s botched withdrawal in Afghanistan. Second to that, naturally, was AMC stock with Dogecoin and GME coming in at 4th and 5th, just behind the third place term being  "COVID Vaccine." 
For some other interesting factoids, sea shanties are apparently at their most popular….ever. The phrase "how to start a business" was searched more than "how to get a job", which is pretty sick if you ask me. The breakup that rocked the world the most was none other than daft punk while we seem to care more than ever about plumbers and "how to conserve", as both reached all time highs in search. 
Although 2021 was a debatable year at best, it was a helluva lot better than 2020. Here's to 2022, apes, because there can't be that much more room to go down.
"Remember that stocks are never too high for you to begin buying or too low to begin selling." - Jesse Livermore 
Happy Investing,
Patrick & The Daily Peel Team
Was this email forwarded to you? Sign up for the WSO Daily Peel here.