Don't you hate too much money?| The Daily Peel | 7/30/21
Silver Banana goes to...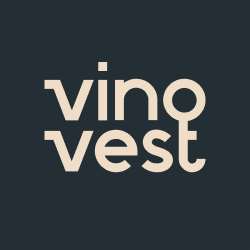 Another day, another series of earnings reports. The S&P continued its upward march and gained 0.4%, while the Nasdaq inched up 0.1% as declines in some big names weighed on the index. Robinhood finally went public, and to see how that went, look no further. Lets get into it.
What's Ripe
Tesla ($TSLA) – Doesn't everyone hate having too much money? Following a staggering earnings call, Morgan Stanley and Deutsche Bank released research reports stating that the OG EV maker could be facing that exact issue. With price price targets of $750 and $900 shares rose 4.7%. Morgan Stanley analysts are bullish to the point where they called Tesla's 21% profit margin "too high", suggesting the firm cut vehicle prices. Or, you know, my Venmo is always open…
DiDi ($DIDI) – DiDi is back in the green, rising 11.2% yesterday. In their ongoing beef with the Chinese government, DiDi was rumored to have contemplated going private to please Xi and the rest of the CCP team. On this, investors heard "free money!" and sent shares soaring. However, CNBC reported that the rumors are false, proving the only thing we truly know is that no one knows what's going on here.
Qualcomm ($QCOM) – Time to break out the tinfoil hats again. Qualcomm crushed expectations in the most recent quarter, as sales were boosted by sizable growth in their IoT and *puts on hat* 5G divisions. I'm convinced this "chip shortage" is fake news, as revenue vaulted $400mm above expectations and EPS beat by 14.2%. Guidance was even better, causing investors to rejoice and send shares up 6.0% yesterday.

Vinovest is an online investment platform for fine wine investing.
Its mission is to bring this old asset class to the forefront of modern investors through the application of technology and modern analysis.
It uses a combination of algorithmic trading, an in-house team of wine experts, investment experts, and software engineers, to make wine investing available to everyone.
Vinovest handles buying, storage, and insurance of all the wine.
Click here to check out Vinovest.
What's Rotten
Nikola ($NKLA) – Founder of Nikola Corp and professional conman, Trevor Milton was finally indicted this morning on fraud charges, including lying to investors and being an all around degenerate. I'm old enough to remember way back in 2020 when shares rocketed 540% by mid-year. Even though the firm had never sold a vehicle, GM still signed a deal with them. The party ended on September 10th when Hindenburg Research exposed the lies, with my favorite being footage of their semi-truck driving when it was actually just rolling down a hill. Yeah, this guy sucks, and as the indictment charges rolled in, shares fell 15.2% on the day.
Paypal ($PYPL) – Paypal has had a great time since the pandemic began, peaking well over 250% from its March 2020 lows. That reversed yesterday as the firm recorded beats on revenue and EPS, but provided weak guidance for the rest of the year. Revenue estimates were 3.5% below what analysts were hoping for and EPS projections were off by about 6%, sending shares down 6.2% on the day.
Facebook (FB) – As America's greatest stalker, Facebook is really good at making money. After posting another huge quarter for ad sales and doubling profit YoY to $10.4bn, shares were sent down 4.0% as future troubles weigh heavy on the firm. Creeping antitrust action and a warning from CFO David Wehner on slowing revenue growth in 2H2021 took center stage, despite the solid numbers. I mean, there are "only" 7 billion people on the planet, and Facebook already has half of them locked up, so yeah a slowdown in growth sounds about right.
Macro Monkey Says
More Fed Talk – With ice in his veins and a steely look in his eye, JPow and the FOMC held rates steady to the delight of Wall Street. This didn't really come as a surprise. With the continued spread of the Delta variant potentially delaying further economic progress, Powell reiterated the Fed's Pandemic-era mantra of "not thinking about thinking about raising rates". On confirmation of this outlook, market based expectations of the next rate hike coming before the end of 2021 fell right back to zero, as seen in the graph below. It's certainly not a "send stimmy checks straight to my bank account" kind of vibe, but it is nonetheless exactly what the market wanted. Keep the money flowing, baby.
Food for Thought:
The $HOOD meets The Street – Robinhood is out for blood...namely, its own blood, as shares sank 8.4% yesterday on its trading debut. As the primary engine behind the meme madness and the democratizing finance movement, CEO Vlad Tenev wanted in on a piece of that action. That clearly backfired. Maybe giving 1/3 of your shares to your users who seem to dislike your company the most wasn't a great idea. But respect where respect is due, because as much as people claim to hate this company, the firm still put up ridiculous numbers in their prospectus, and a $29.1bn valuation ain't too shabby.
"After spending many years in Wall Street and after making and losing millions of dollars, I want to tell you this: It never was my thinking that made the big money for me. It always was my sitting. Got that? My sitting tight!" – Jesse Livermore
Happy Investing,
Patrick & The Daily Peel Team
Was this email forwarded to you? Sign up for the WSO Daily Peel here.