Drunk Trading? | The Daily Peel | 8/20/21
Silver Banana goes to...

Market Snapshot
The markets experienced some mild volatility yesterday, ahead of a big day for options. The S&P and Nasdaq both finished positive, up 0.13% and 0.11%, while the Dow lagged 0.19%. Let's get into it.
Macro Monkey Says
Taper Talk – It's not even Halloween yet and JPow and the FOMC gang are already spooking everyone. Minutes released from the July FOMC meeting were full-on nightmare fuel as the Central Bank indicated tapering of asset purchases is on the menu for 2021. On top of that, it's clear the Fed is finally thinking about thinking about rate hikes, but JPow was steadfast in saying these would not happen in tandem. As with anything macro, who can really be sure? Especially when knowledge of looming rate hikes is enough to drastically change market behavior. Street participants took this and began betting on asset purchasing slowdowns in September/October. Honestly, it would be a pretty sick prank if JPow planned this all out as a Hallowen scare.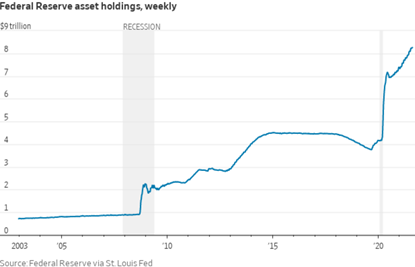 Zuck is F*cked? – "Run it back" said the FTC as they opened fire on Facebook for the second time in just a few months. The original suit, which was tossed out on the basis of having no real substance, has been armored up and repurposed for a second strike at the internet giant. As a refresher, the suit alleges FB broke antitrust laws by acquiring Instagram and WhatsApp in order to remove competition. Zuck and FTC Chair Lina Khan already have heavy beef. While this certainly won't mend any fences, we may find out if FB's request for Khan to step aside in this case was a smart move. Long story short, everyone hates Facebook.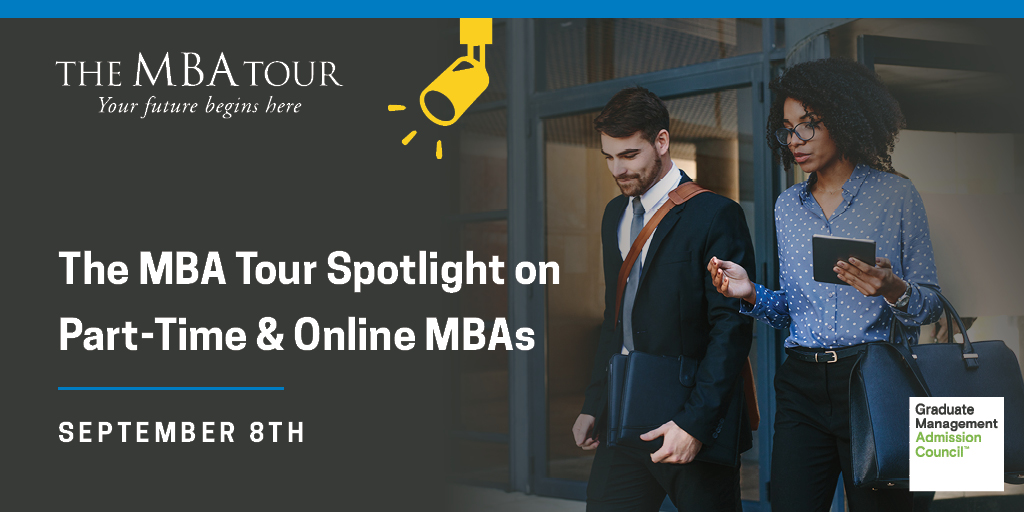 Considering a part-time or online MBA? Join The MBA Tour Spotlight on Part-Time & Online MBAs on September 8th to speak directly with Boston University, Chicago Booth, UCLA, Carnegie Mellon University, Indiana University & more as they shed light on different aspects of the part-time and online MBA journey!
Don't miss your chance to:
· Learn about part-time and online MBA programs and how they can help increase your leadership skills and transform your career.
· Engage with current students, alumni, and business school staff and get answers to your questions.
What's Ripe
Macy's ($M) – I would've guessed Charlie Munger would buy BTC before we'd write about a department store in What's Ripe, but boy was I wrong. Macy's ripped 19.6% yesterday on a reinstated dividend and upgraded sales guidance, all in the midst of a great trading session for consumer staples names. The department store has been riding the wave of an uptick in toy sales by partnering with Toys-R-Us to double-down on this trend in over 400 locations. You know the old saying, two basically bankrupt companies make one financially healthy company...right?
U.S. Dollar Index (DXY) – The U.S. Dollar Index, aka DXY, has reached a YTD high and the highest level since November 2020. Okay fine, that's not super notable in itself, but it shows extended positive momentum not seen in a while, largely thanks to the Fed hinting at QE tapering. Still well below historical peaks, seeing this positive movement is a good sign for the outlook of the global reserve currency...despite the fact that it seems we move closer to chaos and anarchy every single day.

What's Rotten
Robinhood ($HOOD) – *Commence evil laugh in 3..2..1...* Robinhood released earnings for the past quarter, their first time doing so as a public company...and it did not go well, sending shares down 10.3%. An unexpected net loss combined with a warning of a slowdown in retail trading were the primary takeaways, but business is booming in the digital currency space. For the first time, more new users made their first trade in digital currencies rather than stocks and an astonishing 26% of TOTAL REVENUE is attributable to one single asset, Dogecoin.
Commodities – JPow giveth and, unfortunately for many commodities now, JPow taketh away. Taper talk, as detailed, means the Fed will no longer provide the buoy for the commodities and other assets it has since last spring. The pandemic created an (sorry in advance) "unprecedented" situation for many of the most important global commodities. As the ramifications continue to play out, unusual activity still reigns supreme. Oil, most metals, and natural gas all fell hard yesterday, with WTI losing 4.3% midday, hitting its lowest level since May. The wrath of the Fed is on full display.
Thought Banana:
Emotional Investing – Apes, I know we're all pure-breed degenerates here, but we've reached a new level. I don't know whether to be impressed or throw up at this stat, but according to a survey from MagnifyMoney, 59% of Gen Z investors have placed trades while drunk. This is compared to 32% of overall U.S. investors and just 9% of boomers. While showing how utterly insane our generation is, this is also a symptom of the rise in emotional investing, as 66% of overall U.S. investors admit to making impulsive, regretful trades. I haven't seen the correlation stats between trading performance and blood-alcohol level, but if it works for you, why be a hater?
"Remember, my son, that any man who is a bear on the future of this country will go broke."
– J.P. Morgan
Happy Investing,
Patrick & The Daily Peel Team
Was this email forwarded to you? Sign up for the WSO Daily Peel here.