Factset League Tables YTD-September
Hey all, just thought it'd be interesting to post the US and Global M&A League Tables for YTD-September from FactSet.
US League Table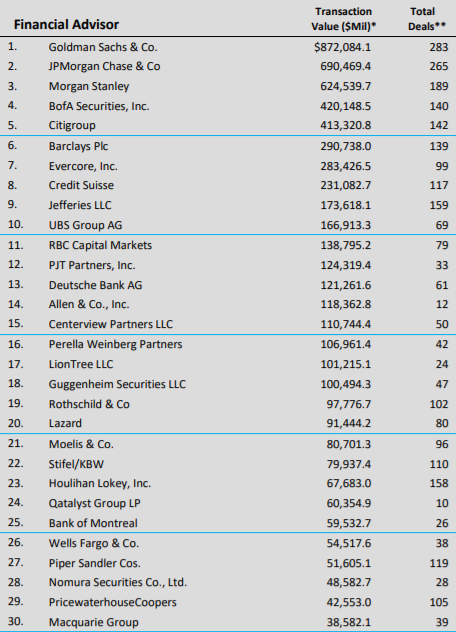 Global League Table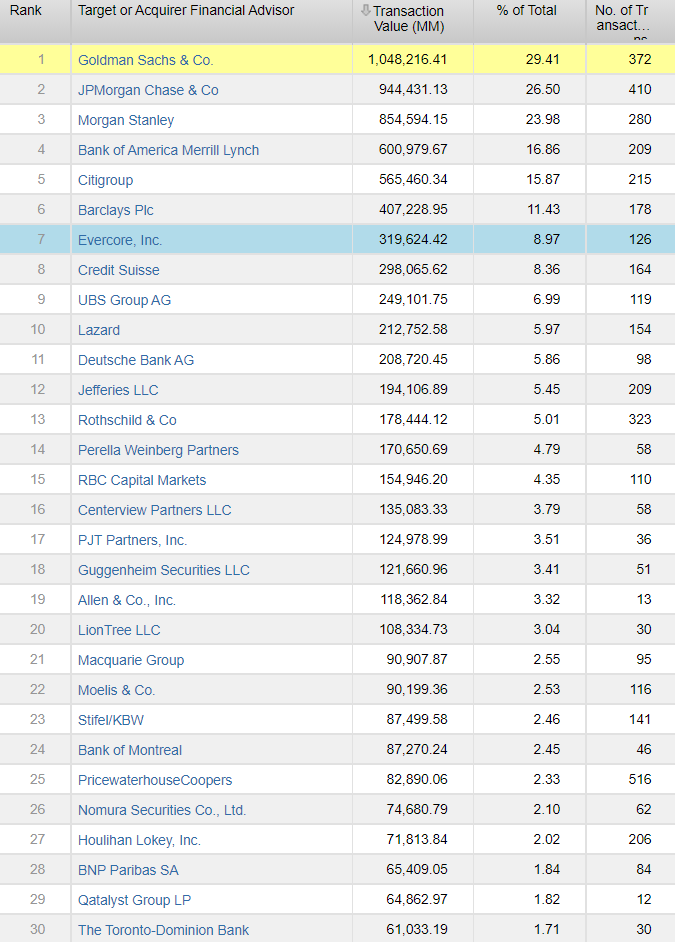 Keep in mind that league tables are NOT 100% accurate (aka please don't turn this into another ranking thread). Also, note that the transaction value only includes disclosed transaction values, while total deals includes all announced deals (including undisclosed transaction values).