MARKETS
2020: President Trump floated the idea of delaying the election, citing his unsubstantiated notion that increased mail-in voting will lead to fraud. Both Republicans and Democrats dismissed the delay outright.
Markets: Despite strength from Big Tech, stocks closed lower after some record-setting (in a bad way) economic data.
Want Morning Brew Daily Served Fresh to Your Inbox?
Drop Your Email Below...

ECONOMY
GDP Got You Down?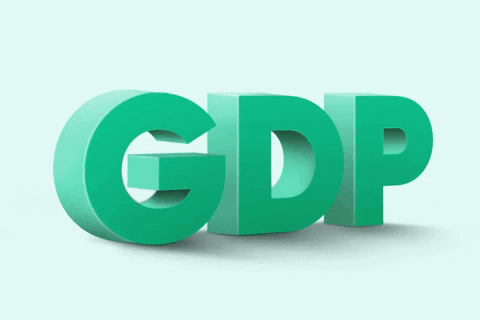 Yesterday morning, the U.S. economy stepped outside, saw its shadow, and scurried back into hiding for a few more weeks.
GDP fell an annualized* 32.9% in Q2, the sharpest contraction in modern American history. In dollars, that's a nearly $2.2 trillion drop.
*Annualized = calculated as an annual rate of return, which is usually better for comparison.
But these aren't usual times, and annualized rates can be misleading in light of sudden and sharp economic swings.
Since economists aren't expecting a Round 2 global economic shutdown, the number many are focusing on is the nonannualized 9.5% contraction in GDP in Q2.
Not as bad as 33%...but the situation is still, as IHS Markit Chief Economist Nariman Behravesh delicately put it, "horrific."
It's not just us. European economic powerhouse Germany reported a record 10.1% quarterly drop in GDP yesterday.
Looking ahead
U.S. economic activity began improving in May, and unemployment fell from nearly 15% in April to 11% in June. But recent surges in COVID-19 cases are threatening that momentum.
Yesterday, the Labor Department reported more than 1.4 million first-time jobless claims-the second weekly rise.
While the CARES Act offset some of the hardest impacts of the shutdown, the relief bill's $600/week in extra unemployment benefits formally expires today for around 20 million Americans.
Congress is still figuring out what's next
Negotiations over a third COVID-19 relief bill stalled this week, with those $600 payments being the main point of disagreement.
Democrats want benefits to continue as is, while Senate Republicans want to cut them to $200/week until states make plans to replace 70% of workers' lost wages.
There are also disagreements about an eviction moratorium extension, aid for state/local governments, and liability protections for businesses, schools, and healthcare providers.
Big picture: The GOP's plan costs $1 trillion, which makes it unpopular even among some of its own members. But with their own $3 trillion proposal, Democrats are trying to coax them even higher.
EARNINGS
No Rest for Big Tech. But Plenty of Profits.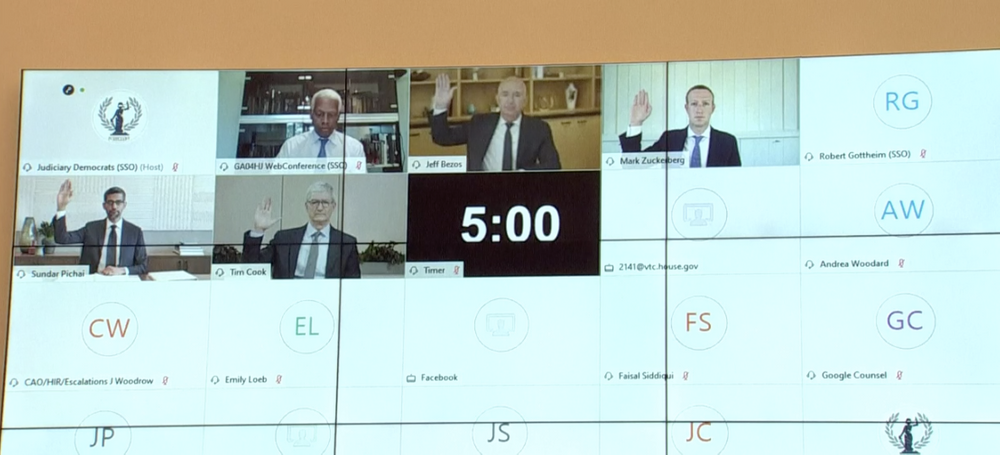 Yesterday, the Silicon Valley titans who spent Wednesday being virtually grilled by members of Congress reported earnings for the previous quarter. In short? Those members of Congress were interrupting some of 2020's most successful execs.
Apple: It blew expectations out of the water despite store closures. Revenue, up 11% annually, was the highest it's ever been in Apple's third quarter. Apple also announced a 4–1 stock split to make its shares more accessible to a "broader base of investors."
Google: For the first time as a public company, parent Alphabet reported a drop in sales, which fell 2% from last year as COVID dragged down ad revenue. The company still beat expectations with help from YouTube and other units.
Amazon: The company spent over $4 billion on safety, PPE, extra cleaning, and what it calls "thank you bonuses" for workers but still managed to bring in $5.8 billion in profits last quarter. Revenue grew 40% annually.
Facebook: It also reported a sound beat on revenue, earnings, and user growth, indicating the downturn in ad spend during the pandemic wasn't much of an obstacle. But FB did cite July's advertiser boycott as one reason why it projects slightly lower revenue in the current quarter.
CONSUMER GOODS
Procter & Game, Set, Match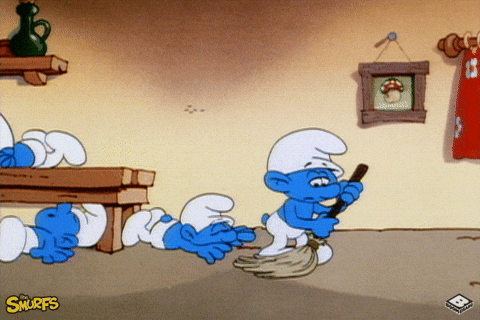 Your impulse to scrub every corner of your apartment after the latest CDC update has benefited household goods companies handsomely.
P&G, the consumer goods giant and owner of Tide and Charmin, said organic sales jumped 6% higher for the fiscal year ended June 30.
The company's fabric and home-care unit (which includes Swiffer, Mr. Clean, and Dawn) grew 14%, its biggest-ever bump.
Why? Two words: 1) the 2) pandemic. People who are suddenly cleaning their doorknobs twice a day tend to buy more cleaning products.
An added layer of P&G's success? We kept buying its products even at premium prices during an economic slowdown-P&G's wares are generally a bit steeper than rivals'.
Zoom out: The crisis has also polished the reputations of cleaning-focused brands. In an Axios/Harris poll of U.S. attitudes toward companies, P&G rival Clorox got the best grades in "Ethics" and "Products & Services," and came in second in "Trust."
ENVIRONMENT
What's Worse Than Rising Seas?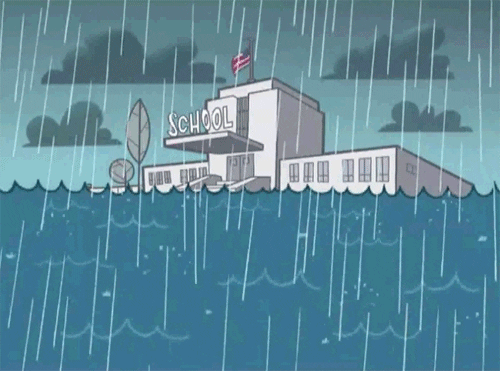 Rising seas plus high tides, storm surges, and breaking waves. Yesterday, a new study published in Scientific Reports indicated we're heading for a meteorological cocktail of all four and the economy won't be spared.
We've known about sea level rise since we've known about global warming. But this report homed in on the oceanic quirks that worsen the situation.
It found that only one-third of flooding risk comes from rising seas. The other two-thirds is created by high tides, storm surges, and breaking waves.
That puts a lot of people in harm's way. The report said that, in a scenario of moderate emissions, up to 204 million people currently living in coastal areas could face flooding risks by 2050, and up to 253 million by 2100.
...and it also racks up a staggering bill: up to $14.2 trillion in infrastructure damage, which doesn't even include things like roads and factories.
Where you might want to drop the timeshare: The most vulnerable regions include northwestern Europe, southeastern and east Asia, northern Australia, and the northeastern U.S.
WHAT ELSE IS BREWING
Herman Cain, a former GOP presidential candidate and restaurant executive, died from the coronavirus at 74.
Coca-Cola is planning on selling hard seltzer under its Topo Chico brand in the U.S. in 2021, its first domestic alcoholic beverage line since the 1980s.
Dunkin' plans on permanently closing around 800 stores, roughly 8% of its U.S. locations, this year.
NBA players and staff kneeled during the national anthem on the league's first night of games since the pandemic shut down play.
Comcast's Peacock streaming service has signed up 10 million users since April.
Walmart has reportedly cut hundreds of corporate jobs and is consolidating its online and physical store divisions.
FRIDAY PUZZLE
Today's puzzle comes to us via NPR:
Think of an eight-letter word for something we all crave now. It consists of three consecutive men's nicknames. What are they?
Want Morning Brew Daily Served Fresh to Your Inbox?
Drop Your Email Below...

FRIDAY PUZZLE ANSWER
Norm + Al + Cy = Normalcy