How do you like them apples? | The Daily Peel | 11/22/21
Silver Banana goes to...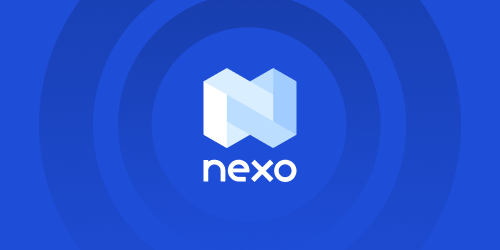 Market Snapshot
Markets carried by tech stocks closed the week with mixed emotions. The Nasdaq, gaining 0.4%, was the only climber as the S&P fell 0.14% and the Dow lost 0.75%.
Side hustles have NEVER been easier than with Crypto. With Nexo you can earn a fix rate by lending out your crypto, or if you need some cash, you can borrow using your crypto as collateral. Make passive income today!
Earn up to 12% by lending or borrow for as cheap as 6.9% today, there's nothing to lose.
Let's get into it.
Macro Monkey Says
CryptoCities - Not Kitties, cities this time. Equally as crazy to imagine, but perhaps even more disruptive nonetheless. There's not much that Akon, the Mayor of Miami, and El Salvador have in common, but a dream of cities run on the back of digital currencies is certainly one.
Starting with one even your non-finance-hardo friends probably know about, rapper Akon has long held plans to build a smart city in Africa run on his namesake cryptocurrency, Akoin. The goal is to build a more stable, reliable currency to promote entrepreneurial ventures across the continent. Not sure if a rapper-based currency would be the move I went within that case, but more power to them.
Quickly becoming "Crypto City" already, Miami and Miami Mayor Francis Suarez have embraced the technology with open arms. Most notably. Suarez announced roughly a month ago that he will now be receiving payment in Bitcoin. Even bigger, the city itself has gotten cuddly with a cryptocurrency MiamiCoin with thoughts of making the digital token official within city lines.
Lastly and most recently, El Salvador and their wild man / innovative genius of a President, Nayib Bukele, have released plans to build a Bitcoin City within the nation. Already, BTC is legal tender in the Central American country and their treasury holds on it's balance sheet over 1,100 BTC, roughly $65mm right now. Crazy or genius? You decide.
Long story short, independent cities, states, and city-states throughout history have operated their own currency, so this is more Back to the Future than entirely groundbreaking with a long enough historical horizon. Although, I guess you could make a pretty good argument that the global economy has done pretty much fine without it.
Supply Chain-ging - First off, yes I did think of that section title weeks ago and I'm incredibly glad I'm finally able to use it. 
Anyway, it seems that slowly but surely American companies are hammering out solutions, one way or another, to the global supply chain problems that have plagued 2021. Specifically, some of the heaviest hitters involved in our nation's industry, GM and Ford, are finally saying "f*ck it" to the chip shortage.
Almost simultaneously, the Detroit auto makers have decided that in the game of semiconductors, you can only trust yourself. Therefore, both firms have etched partnerships with homegrown semi makers to onshore these resources and avoid issues like labor shortages at the APAC semi factories, traffic jams at the Port of LA, and you know, like, if China really does invade Taiwan or anything. Ford and GlobalFoundries are homies now while GM has ganged up with companies like NXP Semiconductors and Qualcomm. 
As EVs and soon AVs enter the game in a real way, auto maker's reliance on chips just grows more and more. And everybody knows Mary Barra needs her Pringles.
Passive Income With Crypto!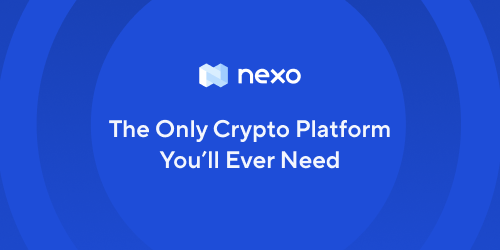 Nexo is a trusted and easy-to-use crypto platform where you can securely store your crypto and earn up to 12% per annum, paid out daily.
You can also buy, sell and swap one asset for another with more than 150+ exchange pairs to choose from.
And if you need cash but don't want to sell, you can place your crypto as collateral and borrow with rates starting from 6.9% APR.
2.5M+ people already trust Nexo with their crypto. So whether you're just getting started or searching for a better way to access crypto markets, start today with Nexo!
What's Ripe
Lucid Group ($LCID) - Gains in EV stocks continue to shock investors, and none clocked in more of a surprise on Friday than Lucid. Jumping 17.3%, the young EV company has joined Rivian in surpassing both Ford and GM in terms of market cap. The boost came from analyst's growing bullishness on the sector, but much more importantly, that means each of the largest car makers in America have been founded just within this century.
PlugPower ($PLUG) - Wow, what a day for alternative vehicle tech stocks. Plug Power got a much welcome 10.2% boost for basically the same reason as Lucid. A very friendly Morgan Stanley analyst preached his optimism to the wide world of Wall Street in raising his price target on the stock to $65, a 51% increase.
What's Rotten
Foot Locker ($FL) - Supply chains may be getting fixed for certain sectors, but investors aren't so convinced for others. On Friday, Foot Locker was exhibit A of this view. The hyper-meme-able shoe retailer reported earnings above consensus expectations, but traders could not have cared less, sending shares down 12.0%. Unfortunately though, the firm's inventory levels and supply lines point to a disappointing Holiday season.
Energy Stocks ($XLE) - One man's trash is another man's treasure. As far as ultra high gas prices go, that was trash for me and you but utter treasure for big oil. Now, with pump prices on the decline and President Joey B angrily waving his finger at those oil companies, it seems the tables have turned. Energy shares got pummeled at the end of last week, with every single S&P Energy name down, sending XLE tumbling 3.9% on Friday. Now if only there was something Joey B could do about ETH gas fees...
Thought Banana:
AppleVerse - Continuing their perpetual quest for total domination of our technological lives, Apple has continued to innovate and file an assload of patents for things that maybe one day could be kinda cool. Lately, Mark Zuckerberg has been lighting the world on fire with claims of building the metaverse, most notably (and conveniently) changing the company's name to "Meta." But Tim Cook, notorious Zuck hater, is not backing down without a fight.
Since 2013, speculations around Apple building AR/VR products have popped up and dissipated into the wind. It just to happens that now, sh*t just might get real. Launching wearable products like the Apple Watch and Airpods have been ridiculously successful for the world's most valuable company, but these innovations could simply be the shovels used in paving the way to an AR/VR world. As a Morgan Stanley analyst noted on alternative realities, "The real catalyst, in our view, comes if or when Apple enters the space." While you could argue that turning us into cyborgs with a plethora of gadgets has already been going well, Apple's recent patent filings show they might finally be ready to get in the game.
The strangest patent, I think, is for a camera on your Airpods case. I don't know about you, but my Airpods case is always in one of three places: 1) my pocket, 2) connected to a charger, 3) completely lost. Where a camera helps out with that, I have no idea, but it is Apple, so if anyone can figure it out, it could very well be them. Watch out, Zuck.
"I can calculate the motions of the heavenly bodies, but not the madness of people." - Sir Isaac Newton
Happy Investing,
Patrick & The Daily Peel Team
Was this email forwarded to you? Sign up for the WSO Daily Peel here.