I'm Not Leaving | The Daily Peel | 11/23/21
Silver Banana goes to...

Market Snapshot
Still unable to make their minds up, markets finished mixed but mostly down yesterday. Powell's re-nomination wasn't enough to outweigh falls from big tech and other names, sending the Nasdaq down 1.26%, while the S&P fell a much more mild 0.32%, and the Dow tried to pick up the slack with a 0.05% gain.
Why guess when AI can do it all for you? Artificial intelligence can predict what the market will do, 72 hours ahead of time...with 87.4% accuracy!
Until midnight tonight, Vantagepoint experts are giving 200 traders like you FREE access to their exclusive live A.I. demonstration. 
Let's get into it.
Macro Monkey Says
PBOC - While Chinese President Xi Jinping certainly puts on a brave (and mildly scary) face on the international stage, it's becoming clear that his nation's economy is not exactly on the same vibe.
It's not all doom and gloom, it's just not firing on all cylinders like the U.S. and other western nation's seem to be. Output growth has slowed dramatically this year amid regulatory crackdowns, mostly in the tech and real estate sectors, power shortages at factories, and depressed consumer spending figures. 
Like the U.S. Fed, the People's Bank of China (PBOC) releases statements on their view of the overall economy. One of those came out on Friday, but analysts are less concerned about what was said and more focused on deletions from the statement. Statements such as those describing hesitance to conduct large-scale asset purchases were removed, indicating they could very well be back on the table. This and other simultaneous language changes signal a pivot and the possibility for the PBOC to ease credit conditions and loosen monetary policy in other ways in order to spur growth.
Still, China's doing okay. We like to say everything's bigger in Texas, but really everything's bigger in China, including GDP growth figures. Of the 13 largest U.S. banks with estimates on annualized GDP growth in China, the median remains 8.2% for 2021 as of late October. For context the most prominent U.S. GDP growth estimate for 2021 sits at 5.0%. Do with that as you will, I guess. 
I'm Not Leaving - President Biden has officially called on Jerome Powell to continue to Watch the Throne. JPow has been re-nominated for Federal Reserve Chair and will, in all likelihood, be easily confirmed for the position by Congress.
While the money printing king seemed like an almost obvious choice, it certainly wasn't an easy path. Fed Governor Lael Brainard put up a damn good fight, going so far as to interview inside the White House gates for the revered position. Nothing is guaranteed yet, but the bipartisan support Powell has historically received can provide some optimism for the likelihood of Powell's confirmation. 
Like everyone, JPow has his haters, the most notable and vocal of which being Massachusetts Senator Elizabeth Warren. Warren and other progressive Democrats have voiced concern over the Fed's historic lack of involvement in societal issues like climate change and wealth (in)equality across the nation as well as Powell's more dovish view of financial regulation. Joey B, evidently, thinks JPow has done just fine, so let's take a quick peek at his record.
Originally nominated by former President Donald Trump, Powell has held his position since February of 2018. Hard to believe that will be 4 years ago this February, but JPow certainly has had no shortage of legacy making moves since then. Analysts say the normalization of QE, reassertion of the U.S. dollar's primacy, and expansion of the Fed's global impact have been the key megatrends for Powell's service thus far. Whatever your thoughts on those topics are, what matters is, Joey B seems cool with it and we can likely expect continuity of those trends going forward. 
I mean, the guy did basically save the U.S. economy from a depression-like environment back in March 2020. Was it too much? Who knows, and I guess we may find out overtime. But the simple fact that Joey B and Donnie T can agree on JPow while vehemently disagreeing on just about anything else speaks volumes.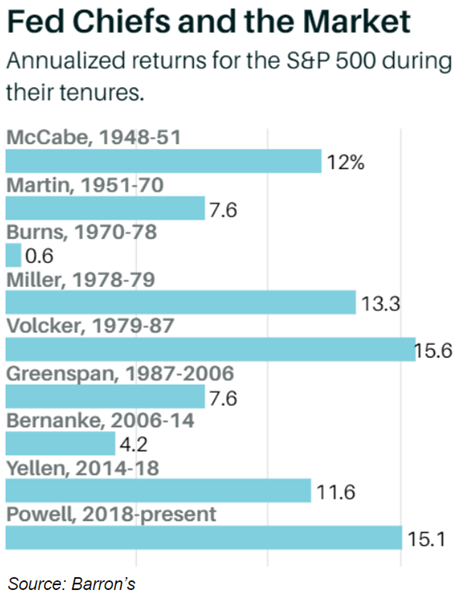 Claim Your FREE Access to A.I. for Traders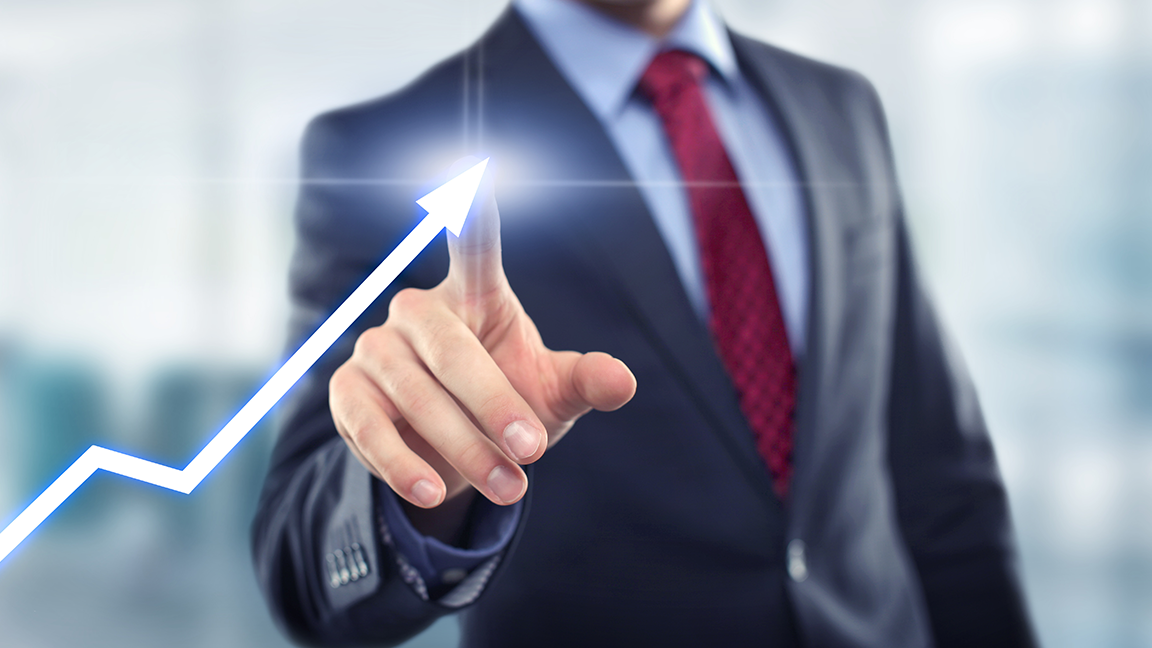 Until midnight tonight, Vantagepoint experts are giving 200 traders like you FREE access to their exclusive live A.I. demonstration.
Machine learning forecasts trend shifts up to 72 hours in advance so you can pull out of bad trades in time.
What's Ripe
GameStop ($GME) - We can learn something from our primate brethren over at r/WSB - never give up. And they haven't, after sending shares in the nearly dead video game retailer up 1,600% in two weeks back in January, shares are continuing to climb, gaining 8.3% yesterday. There was no driving news, but GME has once again returned to the top of the Reddit stock mentions list. Likely a contributor, the "Evil Villain" of the GME story, Citadel CEO Ken Griffin, was the guy who f*cked over ConstitutionDAO and sniped the winning bid right out of their hands. This guy is begging for trouble, and it looks like traders want to give it to him.
Astra Space ($ASTR) - Move over SpaceX, you have been defeated...kinda. Astra Space, the new kid on the block founded in Oct. 2016, has officially taken the crown from SpaceX as the fastest company to launch a rocket into orbit. The aspiring payload and communications provider took 5 years and 1 month to reach this goal while Elon and the rest of the team needed 6 years and 4 months to get Falcon 1 into orbital space. Shares were rewarded for it, handsomely, gaining 17.2% on the day.
What's Rotten
Rivian Automotive ($RIVN) - Apes, I'm gonna say it - prepare yourself for the corniest line in the history of investing: What goes up must come down. There, I said it, and even more importantly, Rivian did it yesterday. Falling 8.2%, shares plummeted on reports that emerged late Friday afternoon detailing an end to the company's joint EV development partnership with Ford. Ford also happens to own 12% of Rivian, so clearly the early innings of this announcement aren't making anyone happy. 
Payment Stocks ($V, $MA, $PYPL) - It's an interesting time to be in the payments market, arguably the most disrupted market of the last decade or so. Yesterday, that interest was very much the bad version for payment stocks. The big dawgs of the sector, Visa, Mastercard, and PayPal all fell over 2.1%, with Mastercard leading the fall with a 5.5% loss. Amazon's announcement to no longer accept Visa cards in the U.K. (weird, but ok) could be weighing on the sector while names like Affirm and Afterpay take the world by storm with buy-now-pay-later models.
Thought Banana:
Bold Move - When you're a normal person that's being tried in court, all you want to do is sit down, shut up, and let your lawyer take care of business. Elizabeth Holmes is not a normal person.
As everyone freaks out about the Rittenhouse trial, we seem to have forgotten that other court cases exist too. The Supreme Court has a plethora of generational decisions coming up, Ahmaud Arbery's trial is currently hearing closing arguments, and of course, what we're here for today, the Elizabeth Holmes trial is well underway.
In an usual decision, Holmes decided to testify on herself, a move that generally ends up with the defendant making a huge blunder and sending themselves to jail, but the Stanford grad apparently believes in herself. If you don't recall, Holmes is on trial for 11 counts of various forms of security and wire fraud related to her defunct health-tech startup Theranos. 
All eyes are on Holmes and what she may say or do while on the stand. Analysts say her own testimony could be a vindication as she looks to pin the blame on fellow Theranos leader Sunny Balwani, or, you know, she just might send herself to jail.
"I put two children through Harvard by trading options. Unfortunately, they were my broker's children." - Jason Zweig 
Happy Investing,
Patrick & The Daily Peel Team
Was this email forwarded to you? Sign up for the WSO Daily Peel here.