I'm currently London-based and playing with the idea of relocating to Geneva to take a private equity position. Could anyone please elaborate on pros and cons (work-, compensation-, lifestyle-wise) of working in Geneva?
Many thanks!
What's It Like Living in Geneva?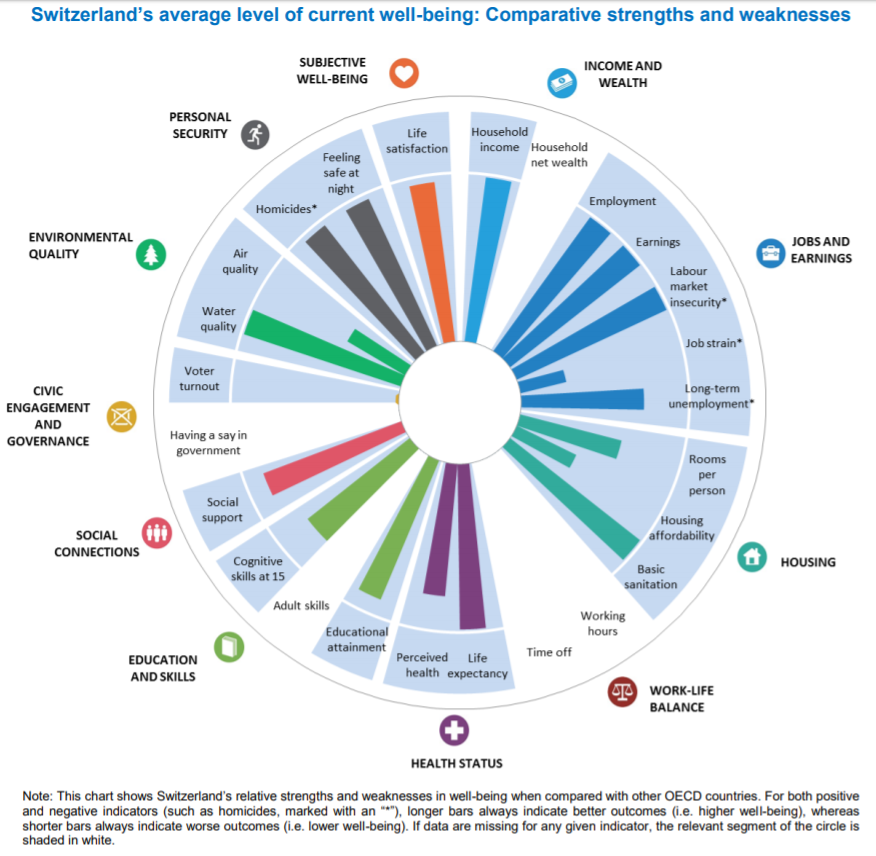 Deciding to relocate from London to Geneva involves many personal and career considerations. In general, Geneva is a nice place to live and it ranks quite highly on many quality of life indices (ex: OECD Better Life Index shown in image above). However, your experience may depend on what you are looking for in a city. Below, WSO community members share their opinions.
Pros of Living in Geneva
Good place to live and dine
Centrally located to easily reach other parts of Europe
Pay less taxes than in London
Nice outdoor activities
Known for PE, hedge fund and wealth management industries
Home to many international institutions
Cons of Living in Geneva
Expensive
Smaller nightlife vs London
Might be hard to get work permit
May be difficult to integrate with the Swiss
Other Considerations When Relocating to Geneva
Very career/self-oriented
Francophone city
Slower pace of life than London
Recommended Reading