It Can't Be Stopped! | The Daily Peel | 11/3/21
Silver Banana goes to...

Market Snapshot
To paraphrase legendary writer and artist Drake, "stocks are amazing, they are what they should be." And what they are is at all-time highs - the Dow, S&P, Nasdaq, and even the Russell 2000 set fresh records again yesterday. As for the big dawgs, the Nasdaq led with a 1.04% rise, the S&P gained 0.65%, and the Dow climbed 0.29%.
WSO Alpha had a great month in October! It has all you need to start gaining; premium research, a 10 year-old portfolio to trade with, and more!
Unlock the entire portfolio here!
Let's get into it.
Macro Monkey Says
JPow'd - So, it turns out that it wasn't just JPow's relentless money printing that has been pumping the markets. Even at the announcement of the highly anticipated tapering plan, stocks couldn't be stopped. Wall Street witnessed nothing short of a masterclass in calming fear of the unknown from the Fed, but we'll see how this plan plays out over the next few months. Now, the deets:
Tapering will begin next month, as expected. The Fed will begin to reduce purchases of treasuries and MBS by $15bn each month until completely stopping in June, 2022. Markets cheered, as this is as broad of an indication as any that the Central Bank is pleased with economic progress since the pandemic.
Rate hikes cause concern for equity markets, as detailed yesterday, but Powell really put his foot down hard on this one. He preached that tapering "does not imply any direct signal regarding our interest rate policy", which was the Street's big fear. No exact date was given, but judging by the infamous dot plot, 2H'22 or 2023 look like top contenders.
Language in the Fed's released statement provides color on how exactly the "gods of the economy" are thinking. If you're like me, you just learned the word "transitory" this year (thanks JPow), but instead of doubling down on their view of the transitory nature of inflation, the FOMC amended their statement to say "expected to be transitory." Kind of a bombshell, but I'm guessing the Street is just happy with no rate hikes yet.
Carbon Collab - It was a beautiful and mildly warm day here in New England yesterday, which is terrible because it could potentially be a sign of the early impacts of drastic climate change. Thankfully, our government overlords have at least semi removed their heads from their asses and decided to do something. That something is carbon tariffs. The U.S. and EU recently penned an agreement in which both sides of the Atlantic agreed to impose higher tariffs on imported goods that generate outsized levels of carbon in their production and transportation. It's certainly not an end all be all, but it's a lot better than hoping nothing too bad happens, and of course, once you get money involved, everyone starts to care.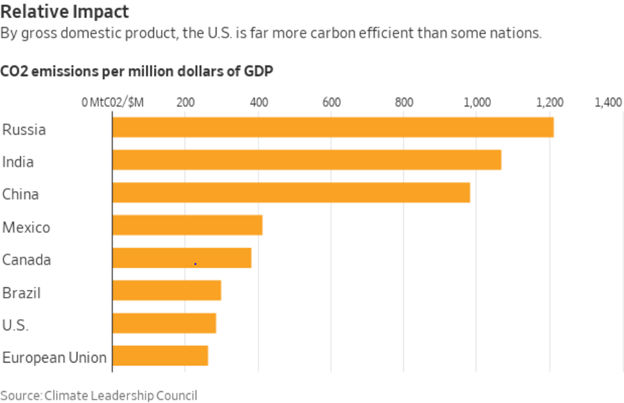 After a red September, October proved to be a solid month for the WSO Alpha portfolio.
Overall, the portfolio gained 6.57%
4 long positions were added to, with an additional $62,770.70 invested
1 long position was closed for a gain of 19.8%
Traditional investments had a stellar month as both growth and value stocks appreciated nicely, while speculative and crypto trades lagged
What's Ripe
Bed, Bath, & Beyond ($BBBY) - Yesterday, we finally learned what the "Beyond" refers to in Bed, Bath, & Beyond - gains beyond your wildest dreams. Shares burst 15.2% to close the day after gaining as much as 52% mid day. The driver? Partnerships...and memes. The firm announced it would sell some of its products in Kroger stores, which got everyone on r/WSB and StockTwits all in a tizzy to not miss out on another legendary run. Fellow OG meme stocks gained too, with AMC, GME and others seeing rises of +5%.
Ride Hailing ($LYFT, $UBER) - Peter Lynch has three words for what makes a good stock: "earnings, earnings, earnings" and Lyft certainly fit that yesterday. After Tuesday's post market release, Lyft soared 8.2% yesterday on earnings that beat across the board including a narrower-than-expected loss of -$0.21, a 65% beat. Fellow ride haling company, Uber, rode the wave, gaining 6.6% on the positive signal Lyft brought for the industry. As the economy reopens and willingness to be the designated driver hits an all-time low, it's a good time to be a ride hailer.
What's Rotten
Activision Blizzard ($ATVI) - Trading volume on Activision was through the moon yesterday, it's a shame their stock price wasn't. Shares completely sh*t the bed after the firm released their Q3 earnings and - wouldn't you know it - turns out not being trapped at home all the time is bad for video game makers. Blew my mind too, I know, but despite the 14.1% drop, revenue still beat expectations by 24% and EPS beat by almost 20%. Go home Wall Street, you're drunk.
Zillow ($Z) - Man, Zillow just can't catch a break. Traders just continue to punish the firm for mistakes made in entering and subsequently exiting the house-flipping market, losing 24.9% just yesterday after releasing earnings on Tuesday. Revenue came in at $1.73bn vs $2bn expected, a tough miss. That brought Zillow down to $65.47, a 50% fall from where the firm started the year.
Thought Banana:
Metaverse - As it turns out, the violently on-the-nose named firm Meta isn't the only one hyping about the metaverse. Microsoft, the former most hated big tech firm, is ramping up its VR capabilities with a direct challenge to the current most hated big tech firm. The world's most valuable company plans to offer avatars in its Teams product soon in an explicit challenge to Meta's Horizon Workroom offering. As they say in the biz, but wait, there's more. Nike, inexplicably, is getting in the game too. The footwear and apparel firm plans to offer some of its signature shoes as NFTs available for purchase and wear by VR characters in environments like Fortnite, Roblox, and more. As someone who can barrel afford any of Nike's real-life shoes, I can only imagine who's gonna be buying the NFT ones.
"But investing isn't about beating others at their game. It's about controlling yourself at your own game." - Benjamin Graham
Happy Investing,
Patrick & The Daily Peel Team
Was this email forwarded to you? Sign up for the WSO Daily Peel here.