JPow Hits the Slopes... | The Daily Peel | 8/30/21
Silver Banana goes to...

Market Snapshot
Investors learned a thing or two from JPow's masterclass on quieting economic concerns, leading the Dow up 0.69%, the S&P up 0.88% and the Nasdaq up 1.23% on Friday.
If you want to learn a thing or two as well, stop eating crayons and check out The MBA Tour. Their elite program powered by the best business schools across the globe will set you right on your quest to be the next Warren Buffet...or the next Jordan Belfort. Let's get into it.
Macro Monkey Says
Jackson Hole – Combine the Super Bowl, an econ 101 class, and a bunch of super wrinkly old people, and you have the Fed's annual event at Jackson Hole. I don't want to overhype this, but not even the birth of your child is an excuse to miss it. Now in case you did miss it, allow me to recap. King JPow enlightened the markets world by shedding light on the bond tapering to come later this year. It was made abundantly clear that bond taper ≠ rate hikes, which is the market's true nightmare. While both are sure to come at some point in the future, JPow explained the slowdown in asset purchases will take priority. U.S. indices all finished the week green on these announcements and the U.S. 10-Yr Yield dipped slightly, despite creeping up all week leading to Jackson Hole. Yup, Powell's still got it.
PCE – Meanwhile, as our central bankers tell us how fine and dandy everything is, the Personal Consumption Expenditures price index has reached a multi-decade high. Likely not (entirely) the result of government spending over the last 18 months, supply chain-caused shortages have played a huge role and have really been the economic story of the year. These secular issues tend to work themselves out with little broad societal calamity involved, the only ingredient needed is time. Hang on to your hats and don't buy any used cars.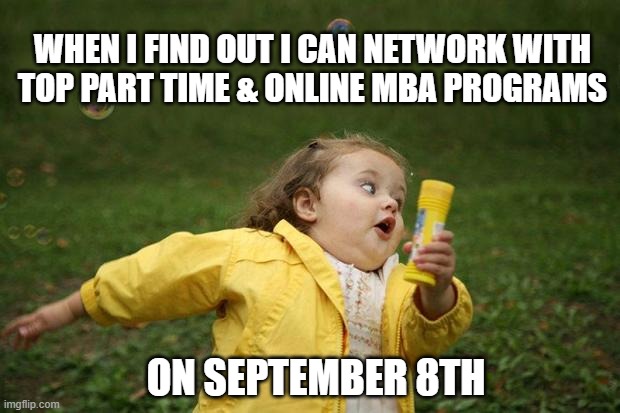 Considering an online or part-time MBA program? Don't miss The MBA Tour Spotlight on Part-Time & Online MBAs on September 8th.
Don't miss your chance to:
- Network with admissions decision makers from Boston University, Chicago Booth, UCLA, Carnegie Mellon, Indiana University, Michigan Ross & more top programs.
- Connect with current students, alumni, and fellow applicants as you navigate your way to your MBA.
- Explore the unique features of various business programs during interactive presentations and get all your questions answered during small group meetings.
What's Ripe
Support.com ($SPRT) – What may be the most boring company I've ever seen, B2B technical support company Support.com has exploded recently. As their merger with Greenidge Generation looms, Support.com has become the top meme-stock on Robinhood and retail message boards. Shares popped almost 200% by midday Friday and closed up 33.7%.
Workday ($WDAY) – If you've ever applied for a job, then you've heard of Workday, used Workday, and maybe even cried from Workday. On Friday, the only ones crying were the short-sellers as shares surged 9.1% on a Wall Street approved earnings report. Revenue grew 19% and EPS beat estimates by 57%, but the real kicker was slightly higher than expected end-of-year guidance.
What's Rotten
Peloton ($PTON) – Shares of Peloton plunged 8.6% after a string of bad news, including a sadboi earnings report that detailed slowing product demand and a compensatory drop in price to try to reignite consumer interest. Meanwhile, the DOJ, DHS, and SEC are all investigating the company in incidents related to disclosures and product-caused injuries. Yikes.
Volatility (VIX) – As we're coming out of Jackson Hole with asset purchase slowdowns on the way, Street participants would expect the VIX to be creeping up. An explosion in Kabul, changing economic picture, and the spread of the Delta variant would make you think traders might be nervous. Well, you're wrong. The VIX has basically just been chilling since April / May with a few jumps here and there. Bull-focused VIX ETFs lost tens of millions last week as the expected movement, or really any movement, did not come. Does Wall Street have ice in its veins?
Thought Banana:
ESPN Goes E$PN – Taking a break from sub-par, 1993-esque news coverage and half-assed attempts at emotional movies, ESPN has decided to pursue a new distribution channel to capture more eyeballs...and dollars. The Disney owned subsidiary has announced that they are seeking to license their brand to sports betting companies for roughly $3bn. A deal covering a span of several years would give ESPN access to the world of sports betting without direct involvement, allowing them to share in the upside with little downside risk. Not to mention, whatever sports betting firm gets the ESPN brand and Mickey Mouse dollars behind it would certainly be having a great day.
"Don't look for the needle in the haystack. Just buy the haystack!" – John Bogle
Happy Investing,
Patrick & The Daily Peel Team
Was this email forwarded to you? Sign up for the WSO Daily Peel here.