Leave Us Alone | The Daily Peel | 1/7/21
Silver Banana goes to...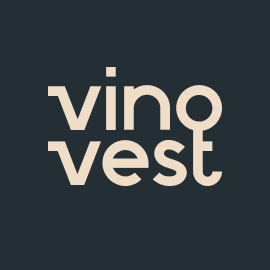 Market Snapshot
The tech and growth selloff that has plagued markets recently seems to be chilling out a little bit, at least it did yesterday. Major U.S. indices were still broadly down, but not by too much. The Dow saw the worst performance, losing 0.47% while the Nasdaq fell 0.13% and the S&P shed 0.1%.
Beat inflation! Fine wines have beat the S&P and Dow over the past 20 years, are a great tool to diversify, and act as an inflationary hedge. It's never been easier than with Vinovest. What more can you ask for?
Invest today before it's too late!
Let's get into it.
Macro Monkey Says
Fed Minutes - Like waking up the morning of your last day on vacation, investors are far from ready for the fun to end. And that analogy isn't too much of a stretch, as the incredibly laid back stance of monetary policy over the last 20 or so months really has been a trip. Unfortunately, reality - aka the Federal Reserve - is ready to take us home.
On Wednesday, the minutes from the December Fed meeting dropped, shedding more light on just how exactly the Central Bank plans to tighten policy this year. Now, literally everyone already knew the basic premises including tapering, rate hikes, and balance sheet normalization, but as Wall Street does, investors still managed to be shocked by the obvious. 
Fed officials basically said the same thing they've been saying since September. "We may need to ramp up the pace of our monetary policy tightening" is the fundamental idea. For some members, that means pulling the trigger on rate hikes as soon as the tapering process is over. Others are looking to begin unloading some of the Fed's historically high $8.7tn balance sheet. Some, it seems, are even willing to do both.
This sent tech stocks into a tizzy. While it's not that investors didn't know what was coming, I'm just not sure if they were fully mentally prepared for it, hence the Nasdaq falling over 3%. So yeah, nothing huge changed, but investor expectations are just about as important as actual policy implementations, largely because expectations for things like inflation become a self-fulfilling prophecy. The adjustment to expectations is a big deal, but it's child's play compared to what we'll get come March. 
Leave Us Alone - We generally try to avoid the COVID stuff unless it's directly driving market movements (because the pandemic's gotta be ~90% of the content you get from other news sources), so you know it's getting wild if we're talking about it. All we can say for now is - wow.
Not to brag but the U.S. is officially number 1 again. Number 1, that is, in new confirmed cases of COVID-19 in a single day, reaching over 1 million this past Monday. If that's not wild enough for you, take a look around your local community and I can 100% guarantee that almost every store, school, or other place of work is struggling to meet staffing requirements as we speak.
It seems like every teacher in America has COVID. It has gotten to the point where districts are deciding to move online at the drop of a hat, prompting parents to scramble for child care and the other necessities of Zoom school. Other districts are combining classrooms or finding other solutions like having school administrators take on the role of substitute teachers. Anything to keep kids in school as long as they can.
I'm not sure why Omicron didn't get the message that we're just about over this whole pandemic thing, but honestly, it's getting annoying. Enough is enough, COVID, leave us alone.
Traditional portfolios are a mess.
Stocks and bonds are vulnerable to similar market forces. So, when the market plummets, so too does your net worth.
Build a better portfolio by investing in fine wine. Vinovest makes it easy for smart investors to buy, sell, and store blue-chip wines from Bordeaux, Burgundy, and beyond. Fine wine has a low correlation with traditional markets and offers a robust hedge against inflation.
Sign up today for 3 months of no fees with Vinovest.
What's Ripe
Meta Platforms ($FB) - If Facebo- sorry, Meta, is good at one thing, it's copying other social media networks. This strategy combined with the firm's unique network effects has led to massive riches and just might continue to do so. 
This week, Instagram chief Adam Mosseri announced a new scrolling interface coming to the widely used photo sharing platform that segregates the typical feed into three different ones, being Home, Favorites, and Following. Sound familiar? Given the goal here is to attract and retain more younger users, this strategy smells a bit like a little app called TikTok. Regardless, investors were excited and sent shares on a 4.5% ride by midday to close out up 2.6%.
Allbirds ($BIRD) - Allbirds shares took flight yesterday, thanks largely to none other than Morgan Stanley. After shares had done nothing but crater since going public, the price got so low to the point that the Wall Street firm called its current level "an attractive entry point." Investors clearly agreed. Shares soared 12.2% but remain down nearly 50% since their public debut.
What's Rotten
Humana ($HUM) - No one likes dealing with insurance companies. And yesterday, investors really didn't like dealing with one, specific insurance company. Humana, one of the U.S.'s largest health insurers, plunged 19.4% after drastically cutting their outlook for Medicare Advantage membership growth for the full fiscal year. Previous estimates had that growth figure around 350,000 while management now expects it to be closer to roughly 175,000. Tough look, so no wonder shares saw one of their worst one-day performances ever. 
Video Game Stocks ($ATVI, $TTWO, $EA) - The stock market wasn't particularly kind to many sectors yesterday, however, it was particularly unkind to the video game industry. Shares in Activision Blizzard, Take-Two Interactive, and Electronic Arts all saw losses of at least 3%. Now, it's not like the CDC came out with a report saying video games cause COVID or anything, but investors are likely continuing a rotation out of having high tech/growth allocations within their portfolios. Video game makers largely find themselves at the intersection of those, and being a winner of the pandemic means you're probably gonna lose out on the reopening trade.
Thought Banana:
The Show Goes On - Speaking of things closing due to COVID, CES was not one of those things. The annual Consumer Electronics Show has been running live and in-person, with a hybrid option, since Wednesday. This year's show case closes down tomorrow, but all week, some really cool sh*t has been on display.
First off, electric vehicles have stolen the show. Mercedes, GM, Chevy, Sony, and more rolled out their soon-to-come vehicles or showed what were essentially prototypes of what is to come down the road (no pun intended). EV fanboys were hyped, not that they needed to field anymore excitement in this space (again, no pun intended).
In other electronics, what's old is new again. Phones, laptops, and TVs had themselves a week as companies like Dell, Lenovo, OnePlus, TCL, and Samsung showed off some impressive new features to their various lines of these products. Most of the upgrades are around things like camera or audio quality, screen resolution, etc. but Lenovo did steal the show with a new laptop that puts another screen on the keyboard…something everyone wants, right?
And then, of course, there was some truly wild stuff too. Smart glasses are confirmed cool again, and they actually don't look like complete garbage this time. One upping those glasses, a company called Mojo Vision even came out with smart contact lenses. One of the wildest new products on display, however, was a unique shirt that allows the wearer to control its temperature. Basically, it's a VR accessory that straps into a headset and allows users to feel the temperature conditions of where they are in the metaverse. Yeah, I can't believe I just said that either. 
"Investing should be more like watching paint dry or watching grass grow. If you want excitement, take $800 and go to Las Vegas." - Paul Samuelson
Happy Investing,
Patrick & The Daily Peel Team
Was this email forwarded to you? Sign up for the WSO Daily Peel here.