MARKETS
Brexit: Another senior minister, Amber Rudd, quit Prime Minister Boris Johnson's cabinet, saying she didn't think securing a deal with the EU was the government's main objective. She's expected to sign with the Patriots within days.
U.S. markets: September has historically been miserable for stocks, but so far this month the S&P 500 has erased its 1.8% August decline.
Want Morning Brew Daily Served Fresh to Your Inbox?
Drop Your Email Below...

EDUCATION
MIT Media Lab Under Fire Over Epstein Ties
On Friday, The New Yorker published an explosive piece about the MIT Media Lab's ties to Jeffrey Epstein, the former financier and convicted sex offender who was charged with sex trafficking. Epstein died by suicide in a Manhattan jail last month.
According to the report, the Media Lab...
Kept donations from Epstein anonymous
Accepted more money from him than it acknowledged in public
Accepted Epstein's money even though he was labeled "disqualified" in the school's official donor database
Covered up Epstein's role as a liaison with other wealthy donors
The Media Lab's director, Joi Ito, resigned less than 24 hours after the New Yorker story was published. The president of the university said MIT's general counsel is hiring a law firm to launch an independent investigation.
Let's talk about the lab
The story alleges that Epstein served as a go-between connecting the Media Lab with prominent businessmen like Bill Gates and investor Leon Black of Apollo Global Management. Gates denied that Epstein directed his grantmaking, and Black hasn't commented.
What the MIT Media Lab actually is: The NYT describes the research center as "a sort of academic skunkworks" that "prides itself on contrarian thinking." It facilitates research across academic disciplines, with a particular focus on tech, media, science, art, and design. It's contributed to the development of groundbreaking tech like GPS and the touchscreen.
Some current projects:
"Lifelong Kindergarten," which uses tech to introduce new ways of creative learning
"Mediated Matter," a group that "focuses on Nature-inspired design and design-inspired Nature"
"Responsive Environments," which explores how sensors influence human relationships
Zoom out: Some researchers say the Media Lab's ties to Epstein were especially troubling coming from a scientific research institution. Kim Holleman, an artist and former visiting scholar at the lab, pointed out that she and others at MIT had been working to "try to make STEM fields safe and welcoming, attractive fields for women and girls in the face of crushing sexism and gender bias."
INTERNATIONAL
King Salman Keeps It in the Family

Saudi Arabia's King Salman has tapped one of his sons, Prince Abdulaziz bin Salman, to become the country's new energy minister, a crucial position that influences oil markets around the world. Prince Abdulaziz is also the half-brother of the powerful Saudi Crown Prince, Mohammed bin Salman (MBS).
He'll try not to disappoint his half-brother like the outgoing energy minister Khalid al-Falih did. Given Saudi Arabia's prodigious oil output, al-Falih was perhaps the "most closely watched figure in the oil industry," writes the NYT, but he wasn't able to boost oil prices to necessary levels ($70–$80 a barrel).
Al-Falih was already walking the plank. Last week, he was removed as chairman of the state-owned oil giant Aramco, and before that he'd been stripped of his industrial decision-making powers.
As for Prince Abdulaziz, he's shown himself to be capable in a variety of government roles since the '80s.
Explaining the shakeup: MBS is trying to reduce the kingdom's economic dependence on oil, but he needs more proceeds from oil to fund that shift.
AUTO
VW's Glowing Up
Volkswagen got its braces off over the summer, rolling out a whole new look for back to school season.
VW will reveal two new vehicles at the Frankfurt International Motor Show tomorrow.
The ID.3 is an affordable, all-electric model VW hopes will become a "true electric people's car," said an IHS Markit industry expert.
Porsche's Taycan sedan is the VW-owned brand's first all-electric sports car. It's a direct shot at the Tesla Model S.
Zoom out: VW, the world's largest carmaker, is trying to show the young electric vehicle bucks like Rivian, Dyson, and (of course) Tesla it can gracefully transition into the next great auto age of emission-free cars.
But the kicker is a new logo. VW has been testing the badge on prototype cars already, but the official unveiling will happen in Frankfurt. Autoweek writes the new two-dimensional logo is both retro and geared for the digital age. You tell us.


The backstory: The visual overhaul is part of a wholesale brand reboot to let bygone diesel emissions scandals be bygones.
FIXED INCOME
So Many Bonds, So Little Time
We know you're sick and tired of hearing about corporate bonds in the Brew, but we simply cannot ignore last week's historic binge.
Companies sold at least $150 billion-equivalent of bonds in the first week of September, the highest weekly volume on record. As Bloomberg wrote, bond bankers have "never had such an abrupt transition from leisurely summer lunches to scarfing down sandwiches at their desks."
What's keeping them busy:
Apple sold $7 billion of debt in its first bond deal since November 2017. Blue chips like Coca-Cola and Disney also issued new bonds.
Berkshire Hathaway issued $4 billion in yen-denominated bonds, the biggest yen bond sale by a non-Japanese company.
Restaurant Brands, the owner of Popeyes and Burger King, issued junk bonds at historically low rates.
Driving the binge: Interest rates are down around the world. Companies are taking advantage of low borrowing costs to refinance existing debt, not unlike what's been happening in the mortgage market.
CALENDAR
The Busy Week Ahead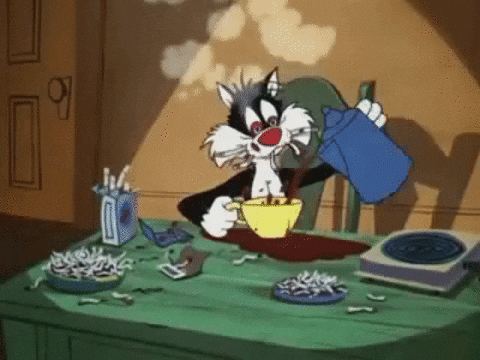 Monday: Consumer credit; Congress reconvenes
Tuesday: Apple iPhone event; job openings data; Margaret Atwood's sequel to The Handmaid's Tale released; World Suicide Prevention Day
Wednesday: Producer prices data; 18th anniversary of the 9/11 terrorist attacks
Thursday: Consumer Price Index inflation data; European Central Bank policy meeting; earnings (Kroger, Broadcom); Democratic presidential debate in Houston
Friday: Retail sales; Work From Home Friday the 13th Day (make sure your boss knows about this before you celebrate)
WHAT ELSE IS BREWING
Munich Re said it expected insured losses from Hurricane Dorian to total several billions of dollars. Meanwhile, thousands are fleeing awful conditions in certain parts of the Bahamas.
Joker took the top prize at the Venice Film Festival.
British Airways pilots are on strike over a pay dispute. The airline has canceled hundreds of flights through Tuesday.
New York Fashion Week is in full swing. Let Retail Brew writer Halie LeSavage walk you through its ups and downs.
BREAKROOM
Choose the Bigger Number: iPhone Edition
Sales last quarter: iPhones // all other Apple divisions
Screen size: iPhone XS Max // iPhone 7 Plus
Smartphone market share: Huawei // Apple
Processing power: iPhone // Computer on board the Apollo 11 mission
Want Morning Brew Daily Served Fresh to Your Inbox?
Drop Your Email Below...

Breakroom Answers
Choose the Bigger Number
1. Other Apple divisions had the majority of company sales last quarter
2. iPhone 7 Plus has a bigger screen
3. Huawei has a bigger market share
4. The iPhone has over 100,000x the processing power of the Apollo 11 computer