MARKETS
U.S. markets: Terrible day all around. The Dow completely erased its gains for the year. The S&P also turned negative for 2018, and the Nasdaq had its worst day since 2011. To show you just how bad October has been for stocks, the S&P is having its worst month since February 2009.
Suspicious packages: Suspected bombs were sent by mail to the Clintons, the Obamas, and CNN's New York HQ, among others. President Trump said, "Acts or threats of violence of any kind have no place in the United States of America."
Want Morning Brew Daily Served Fresh to Your Inbox?
Drop Your Email Below...

AUTO
Ford and Tesla Fly Together (Hear Us Out…)

At first glance, Ford and Tesla couldn't seem more different. One's a 115-year-old Detroit icon, and the other is a flashy, eco-minded company established a century later. But these two are more alike than you might think...
An obvious place to start? Both reported strong earnings yesterday.
Tesla (+13.22% after hours) finally posted a long-promised quarterly profit (its first in two years). It reported EPS of $2.90...much higher than analyst forecasts.
Ford (+6.23% after hours) also topped predictions with EPS of 29 cents and automotive revenue of $34.7 billion.
They share image issues
Faced with an aging brand and threats of disruption, Ford just unleashed its newest offensive strategy: mega-popular Breaking Bad star Bryan Cranston as its spokesperson.
That's not to say Tesla execs skip their own brand meetings...especially given the behavior of CEO Elon Musk. Since the start of 2018, he's launched a retail flamethrower, tweeted about taking Tesla private, and smoked marijuana on camera. One of those earned him a lawsuit from the SEC and stripped him of $20 million and the Tesla chairmanship (hint: it wasn't the flamethrower).
Then, there's production
Remember "production hell"? Musk is climbing out of it. In Q3, Tesla produced 4,300 Model 3s on average per week-putting it closer and closer to previously set goals.
And Ford-in the midst of an $11 billion restructuring-will stop selling most of its small cars and sedans in North America.
A quick look at its Q3 shows why: Ford's F-Series trucks gained market share, and the Super Duty truck line snagged record transaction prices.
Let's finish by talking China
It's important for both companies.
1) Tesla recently secured 210 acres of land in Shanghai for a production plant and 2) Ford just announced it's separating its China unit from the broader Asia Pacific group to accelerate *profitable* growth.
The bottom line? A car company is a car company, no matter how it got there. Adapting to evolving consumer preferences and navigating complex global marketplaces will always matter to automakers.
TECH
Tim Cook's Not Messing Around When It Comes to Privacy
Apple's CEO had so many interesting things to say at an EU privacy conference that we're just going to get out of his way, grab some breakfast, and meet up with you at the bottom of the story.
"Platforms and algorithms that promised to improve our lives can actually magnify our worst human tendencies."
"Every day, billions of dollars change hands, and countless decisions are made, on the basis of our likes and dislikes, our friends and families...our wishes and fears...our hopes and
"Taken to its extreme, this process creates an enduring digital profile and lets companies know you better than you may know yourself. Your profile is then run through algorithms that can serve up increasingly extreme content, pounding our harmless preferences into hardened convictions."
And we're back. First of all, you okay? That was a little depressing. But it shows just how concerned Cook is about rival tech platforms' seemingly lax approach to user data...and how he's aiming to highlight differences between Apple and the others (aka Facebook and Google).
That's why he called for the U.S. to follow Europe's lead (remember GDPR?) and pass a "comprehensive federal privacy law in the United States."
VENTURE CAPITAL
Food Delivery Startups? Your Funding Is Here
Much like you, VC firms know the only thing worse than staring into an empty fridge is the trip to the store to stock it back up.
That's why they've poured a massive $3.5 billion into food and grocery delivery services this year-more than triple what VCs invested in all of 2017, per a report from the WSJ.
Let's roll the tape...
Last week, Instacart got a $600 million investment that put its valuation at $7.6 billion. It expects to go public eventually (and $1.2 billion peer Postmates could follow).
Doordash has a $4 billion valuation, making it worth as much as Wendy's...whose burgers it delivers.
And don't forget about UberEats-it's expected to bring its current $20 billion valuation to Uber's proposed $120 billion IPO next year. Oh, and it's launching food delivery drones by 2021.
Zoom out: VCs see the writing on the wall. Takeout and delivery is expected to represent 15% of restaurant sales in a decade...up from about 5% now.
TECH
Oh, Twitter
Each week, the Brew is partnering with the infographic wizards at Statista to visualize the most interesting stories happening in business and the economy.
Don't forget your morning brew today (the liquid version)-it's a huge one for tech earnings. We'll see how the sausage gets made at Alphabet, Amazon, Snap, and Twitter.
And even though there are a lot of questions to be answered for all those West Coast heavyweights (especially given yesterday's historic tumble for the tech-heavy Nasdaq), let's give a little love to our favorite micro-blog/meme-generator, Twitter.
Why? Because it needs it
Shares are down more than 30% since Twitter last reported results. Heading into Twitter's Q3 report before the bell this morning, analysts are looking for 330 million monthly active users-down five million from Q2.
Wondering what's causing the drop off? Twitter's blaming it (at least in part) on its bid to wipe out fake/suspicious accounts ahead of midterms.
But it's longer-term stagnation, not short-term dips, that's really worrying...

ENERGY
New York vs. Exxon Mobil
The state's attorney general, Barbara Underwood, is suing the oil and gas giant.
...for what? Right, that's important to this story. Exxon (-2.78%) allegedly downplayed the impact future climate change regulation could have on its business.
What allegedly happened, per Underwood:
Exxon assured investors it was taking into account the possibility of more stringent regulation of greenhouse gasses in its business planning, projections, etc.
But instead..."Exxon built a façade to deceive investors into believing that the company was managing the risks...when, in fact, it was intentionally and systematically underestimating or ignoring them..."
This goes all the way up: Former CEO (and former Secretary of State) Rex Tillerson is alleged to have known for years the company was misleading shareholders.
Zoom out: The NYT said the case could potentially cost the firm hundreds of millions...or more. Not to mention, it could deal a "reputational blow to a company that has worked to build an image of being concerned about climate change."
SHIPPING
A Stat That Makes You Go...'Wow'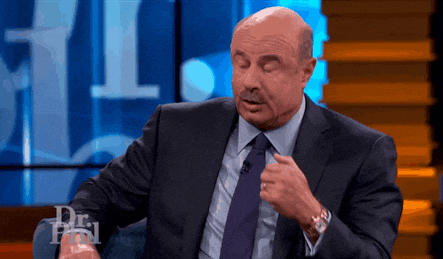 On peak days in between Thanksgiving and New Year's, UPS will deliver 30 million packages a day.
The context: It's part of UPS's (-5.46%) push to expand shipping capacity during the holiday season (it added 7x more processing and sorting capacity than it did last year). The one downside for consumers? UPS will be raising prices to recoup some of the costs.
WHAT ELSE IS BREWING
Microsoft (+4.28% after hours) topped earnings expectations, but growth in its main cloud product, Azure, slowed from the previous quarter.
Boeing (+1.31%) posted strong earnings, which it attributed (in part) to notching billions in defense contracts.
Snap (-3.51%) hired two execs to oversee ads/monetization and content/strategy. These are major roles.
AT&T (-8.08%) is hemorrhaging DirecTV customers, reporting a net loss of 359,000 last quarter.
Two Adidas ex-employees were found guilty of fraud charges related to payments they directed to families of top-ranked high school basketball players.
AMD stock plunged as much as 25% after hours following a revenue miss. The chipmaker also offered weak guidance for the rest of the year.
BREAKROOM
Brain Teaser
What is a word that has one syllable, but when you add just one letter to the end...it becomes three syllables?
(Answer located at bottom of newsletter)
Want Morning Brew Daily Served Fresh to Your Inbox?
Drop Your Email Below...

Breakroom Answers
Brain Teaser
are → a = area