My sister and her husband forced out of an airline due to Covid mandate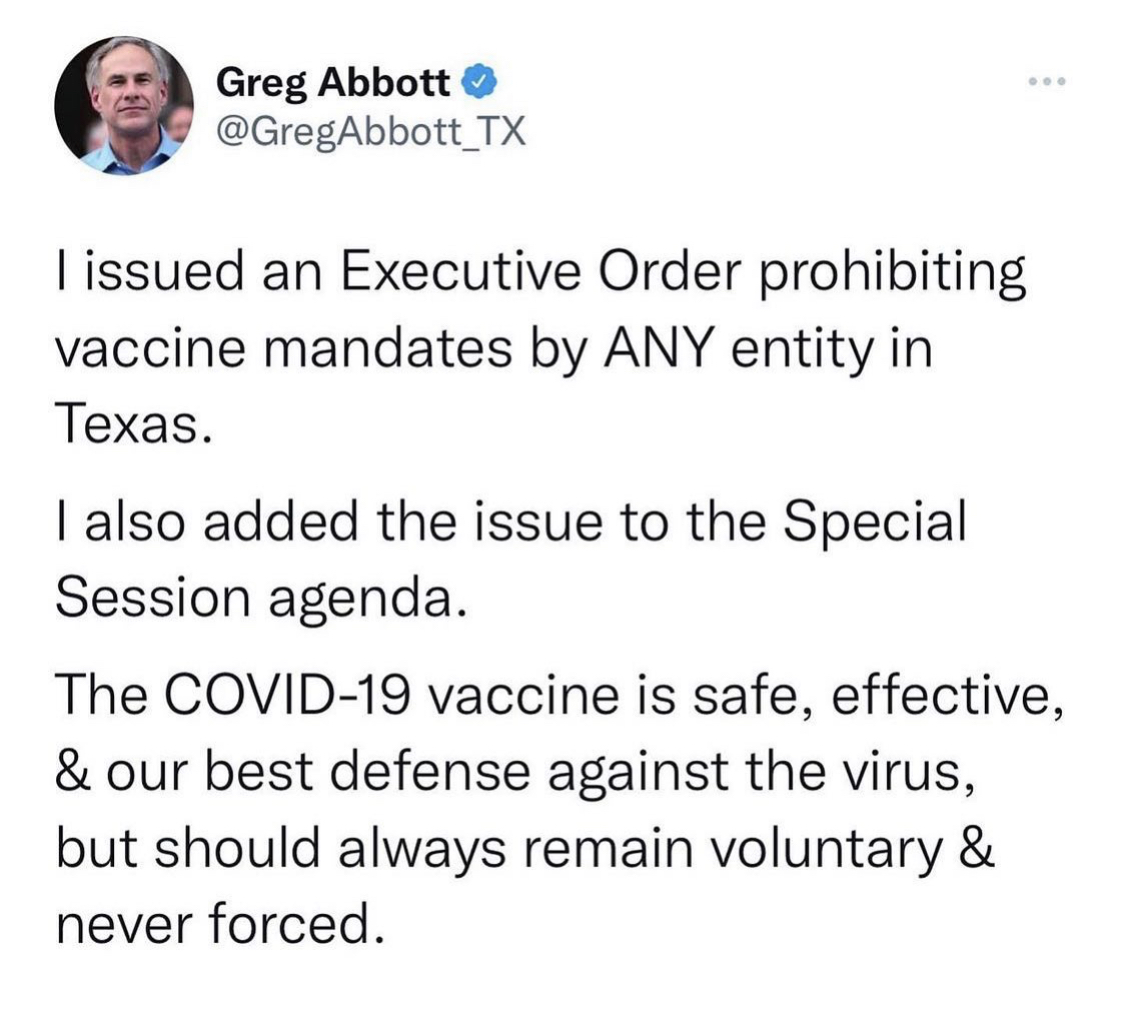 My sister and her husband are both Captains at a major airline. They both have had health conditions that enable them to fly, but their doctors both recommended a vaccine would be risky for them. They both have had Covid so have the Covid antibodies.
They and a couple thousand people are suing the airline and my sister and her husband are $1.5M deep in legal fees. They will lose the money if they lose the case.
How is this different than pro-choice? My body my choice right? So pro-choice is cool for abortions but not for vaccinations? This case could go to the Supreme Court. They have the hearings in TX currently and the TX governor just stated an executive order pasted above.
For the record I am pro vax and generally do not fear too many bad things from getting vaccines. I got mine as soon as I could.
But don't you think people should have a choice?