Net Worth | The Daily Peel | 9/27/21
Silver Banana goes to...

Market Snapshot
To close another exciting week of good ol' volatility, the markets had mixed emotions. The S&P led with a 0.15% increase and the Dow followed, gaining 0.10%, while the Nasdaq was almost flat, falling 0.03%. 
U.S indices weren't alone with mixed emotions however, as we heard you still haven't signed up for Onfolio. Look, the S&P has more than doubled in a year and you still blew up your life savings. Let Onfolio come to the rescue with their tried and true investment style that will add a good bit of diversification and help you stop losing your parents money.
Let's get into it.
Macro Monkey Says
Net Worth - The pandemic was a catastrophic dumpster fire in a horror show that killed millions and disrupted lives all around the world. At the same time, circumstances brought on by COVID made Americans wealthier than ever before. The fastest (almost) doubling in the history of the stock market and unlimited fiscal and monetary stimulus combined with an explosion in home prices, propelled median net worth to a new record. Net worth is not simply money in the bank, it's the total value of all assets held by households minus the value of all liabilities, i.e. NW = A - L, for you accountants out there. 
Both assets and debts are growing at near record levels, with household increases in debt growing at the fastest clip since 2008. Obviously, the growth in wealth is not spread equally. Last week's report from the Federal Reserve does not dig into who owns what, but given the $3.5tn increase in corporate equity holdings, we can assume the rich got richer. One thing economists say is clear is future increases in consumer spending. However, if most of the growth in net worth is for the already wealthy, this could be an ice cold take, as wealthy individuals tend to spend much less. Very rarely do economists seem to have any idea what they're talking about when it comes to the future, so take that with a grain of salt. Moral of the story: congrats on the fat gains, kings.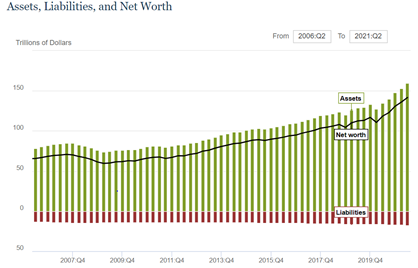 12% Fixed Income Dividend From This Preferred Stock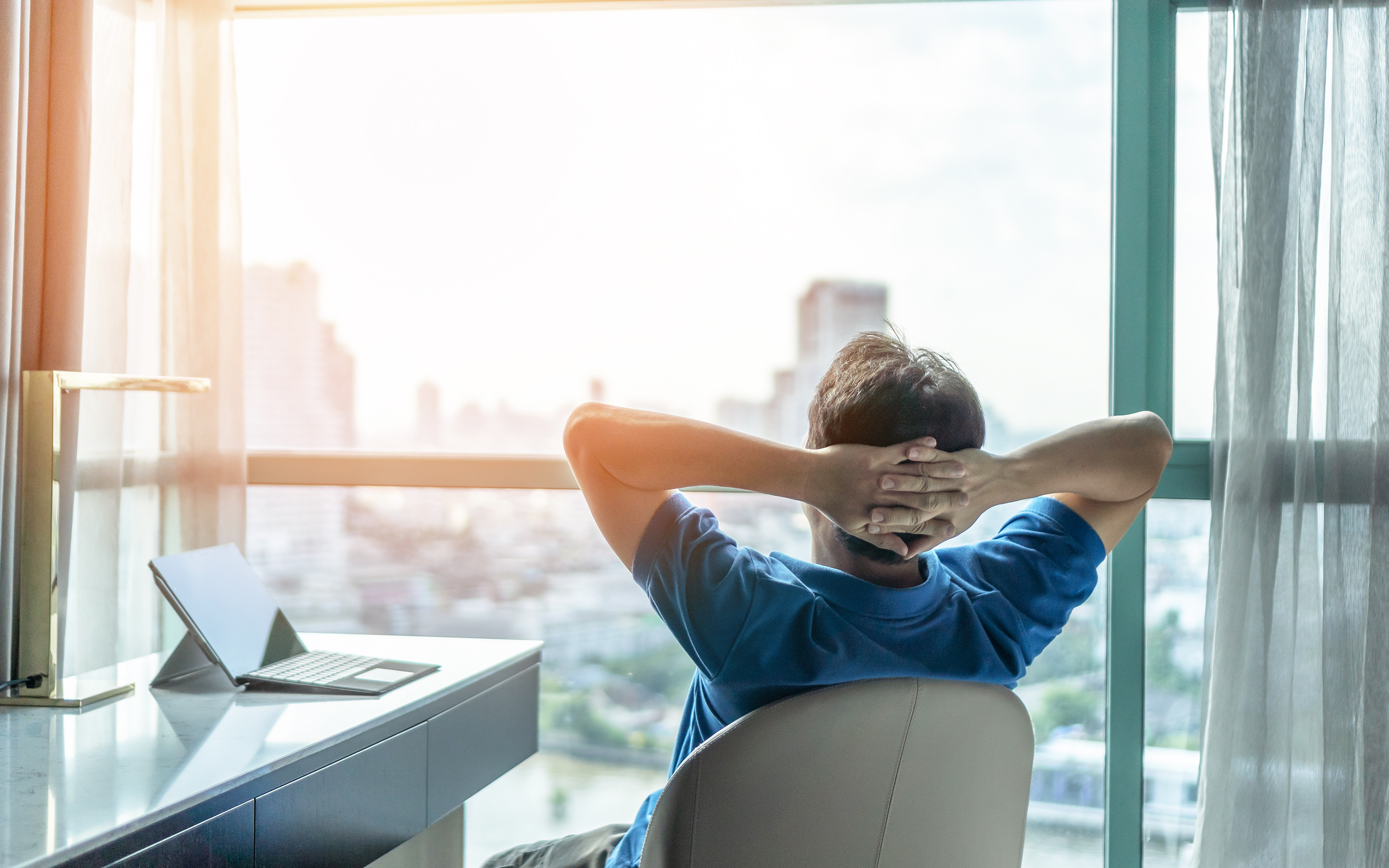 Onfolio Holdings Inc., a profitable holding company, is currently offering preferred shares with a 12% annual dividend, paid quarterly. They buy and grow a diverse portfolio of profitable online businesses.
With the goal of creating limited downside while capturing above average returns, Onfolio typically acquires businesses that generate cash flows of 25%, and they pay preferred shareholders a 12% dividend.
Onfolio is also on track to becoming a public company, having audited financials and an upcoming sec filing.
You can read more about their offering here.
What's Ripe
Tesla ($TSLA) - Fasten your seatbelts, it's gonna be a smooth, fully autonomous ride. The religiously hailed full self-driving (FSD) mode hipsters in Silicon Valley have been praying for, is becoming available to more and more people. FSD beta is being rolled out to Tesla drivers via a request button on the car's dashboard screen, but first, Tesla will evaluate a driver's skills behind the wheel with a safety score. This requirement will give them some firepower against the NTSB, who literally just last week called FSD "misleading and irresponsible." Gotta love Elon.
Stitch Fix ($SFIX) - Stitch Fix may replace Eminem as the undisputed global champion of freestyling. Last week, the AI and subscription based clothing company (that was weird to say), announced a new channel for consumers to buy their clothes without needing a subscription, dubbing the new business line "Freestyle." Investors loved it, sending shares up 5.9% to close the week.  
What's Rotten
Nike ($NKE) - It was quiet in Beaverton, Oregon this weekend as their hometown hero Nike disappointed investors on their latest earnings call. Revenue clocked in at almost $200mm less than expected, but it wasn't all bad as EPS beat by 4.5%. The real bad news came in lowering guidance for this and next year, while also crying about the disruptions to their global supply chains. 
Digital Currencies - Simultaneously enraging the CCP and the SEC does not sound like a winning strategy, but if there's one asset class that might be able to pull out a W, it's crypto. BTC and ETH, although doing better in the last 24hrs, are each down over 10% in the past week. This comes after China reminded everyone that any crypto transaction is 100% not legal. Meanwhile, big dawg of the SEC, Gary Gensler who is also a former crypto professor at MIT, opined that most digital currencies are living zombies. Bad news for shitcoins, but we'll see which of the big bois are able to survive federal regulation. 
Thought Banana:
Flying Karens - I'm sure you've all seen videos recently of various individuals completely losing their minds on airplanes; whether it be over masks, seatbelts, or seemingly anything. Well, one thing is true about every single one of them and that is that they are absolutely hysterical. In an unfortunate case for viewers, but a fortunate one for passengers and flight attendants, Delta has kickstarted an effort for airlines to jointly form a "No Fly List" for those assh*les that can't follow the rules of basic human decency.
Now, most airlines already have lists of what they term "unruly passengers", but given the recent explosion in Karens on planes, the FAA has asked companies for potential solutions for the rampant Karening. Delta stepped up big with this fantastic idea, as when you're in a metal tub 30,000ft in the sky, the last thing we need is some loser who can't wear a mask, ready to bring down the whole plan. Not sure if good ideas translate into stock gain, but it definitely should when it saves us all from these behaviors. 
"Beware the investment activity that produces applause; the great moves are usually greeted by yawns." - Warren Buffett
Happy Investing,
Patrick & The Daily Peel Team
Was this email forwarded to you? Sign up for the WSO Daily Peel here.