MARKETS
Currency: The volatile euro had its calmest year ever in 2019, the WSJ explains. It never traded against the dollar below $1.09 or above $1.15.
U.S. markets: With a sample size of one, we can declare that 2020 has been a remarkable year for stocks. The major indexes hit all-time highs thanks to big gains from chipmakers.
Want Morning Brew Daily Served Fresh to Your Inbox?
Drop Your Email Below...

PUBLIC HEALTH
FDA to Kids: Go Back to Eating Your Dessert

All the FDA wants is clinically proven drugs, toxin-free foods, and American teens to stop vaping "unicorn milk." Yesterday, it tried tackling that last one by blocking mint, fruit, and dessert-flavored vaping cartridges.
Companies have 30 days to comply and take "adequate measures" to prevent underage access. The FDA qualified this is not a "ban," but enforcement measures on already unauthorized products.
What's not included: Liquids used for refillable pods and tobacco and menthol-flavored products.
The FDA cited research that shows minors prefer prefilled, cartridge-based e-cigs (like Juul) and minty and fruity flavors.
The U.S. is facing a youth vaping epidemic. In a November 2019 study, 27.5% of high schoolers and 10.5% of middle school students reported using e-cigarettes in the past month.
But not everyone agrees on the solution
Earlier this week, President Trump told reporters restrictions could be temporary. "We have to protect our families," he said, but "at the same time, it's a big industry. We want to protect the industry."
Critics of this scaled-back plan argue the administration is capitulating to e-cig companies and undermining public health.
Supporters counter that a ban on menthol could send former smokers to dangerous counterfeit products or back to cigarettes.
The compromise follows a lobbying blitz and regular White House visits from industry trade groups, which argue a full ban would force thousands of vape shops to close. Advisers warned the president that related job losses could hurt his support in battleground states this election, the NYT reported.
Looking ahead...a federal law raising the age to buy tobacco and e-cigarettes to 21 goes into effect later this year. And the FDA is touching up another rule that would require all e-cig makers to submit products for review by May.
GAMING
The Free Market for Video Games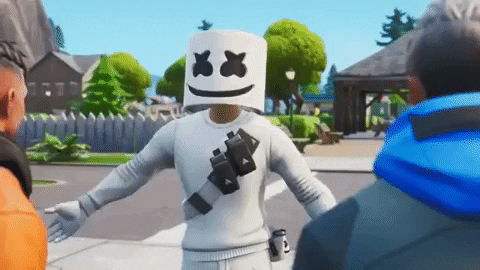 Global spending on digital games hit a record $109 billion last year, per Nielsen data cited by the Hollywood Reporter. The really interesting part? Many of these games don't require you to pay a single cent.
Free-to-play games drove 80% of that spending-games like Fortnite, which (again) was the top-earning title. The battle royale smash hit from 2017 generated $1.8 billion last year without charging cover.
Free-to-play games often generate revenue by selling virtual items within the game, allowing players to upgrade their skills or deck out their wardrobes.
These virtual items are so popular they've spawned secondary marketplaces where gamers can trade them.
But as free-to-play grew, the premium market shrank. Spending on "AAA" titles from major studios (think Death Stranding or Call of Duty: Modern Warfare) fell 5% to $18.9 billion.
Looking ahead...prepare your metacarpals for these major video game releases coming in 2020.
CLIMATE
Australian Fires Will Only Get Worse

Officials in the Australian state of New South Wales declared a weeklong state of emergency effective this morning over the bushfires devastating the region. At least 18 people have been killed since the fires began in November.
With the worst conditions expected on Saturday, the NSW Rural Fire Service is setting up a "tourist leave zone." It told holiday-goers, "If you are planning to visit the South Coast this weekend, it is not safe. Do not be in this area on Saturday."
Zoom out: Local tourism will likely take a big hit. The South Coast of NSW and other affected areas like East Gippsland are popular vacation spots, and Australia's summer holiday is peak season for tourists. Insurance claims have totaled $297 million so far, but after this weekend many more are probably on their way.
+ More from the WSJ: How wildfires in Australia and California are revealing cracks in the global firefighting network.
ENERGY
Denmark Is #Winding

Thanks to lower costs and better offshore tech, 47% of Denmark's electricity consumption came from wind power in 2019, reports Reuters. That's a record high and miles ahead of second-place Ireland, which in 2018 received 28% of its electricity from wind.
And while many European countries are pushing into renewables, nobody winds and dines like Denmark.
Despite not being an incredibly breezy place, the country began serious investments into wind power in the '70s. Now, it's home to industry leading companies like Vestas and Orsted.
The country aims to lower greenhouse gas emissions by 70% over the next 10 years.
Reality check: Offshore wind provided a "tiny fraction" of global electricity supply in 2018, says the International Energy Agency. However, it is a "rapidly maturing renewable energy technology" that is expected to become a $1 trillion industry by 2040, a 15x increase from today.
QUIZ
New Year's Quizolutions
So here's the thing about today's weekly news quiz: We only sent one "traditional" newsletter this week. And since we'd rather not ask five questions about Carlos Ghosn, we're going to give you a short quiz on the last decade instead. (A longer version of this quiz appeared in our Decade in Review series, which you can peruse right here.)
1. Which company hit a $1 trillion market cap first: Microsoft or Apple?
2. What were the top baby names of the past decade? We'll give you the first letter for each gender.
Girls: E______
Boys: N_____
3. Fill in the blank: According to Bank of America, if you invested $1 in _______ in 2010, you'd have over $90,000 today.
4. Charlize Theron, Tom Hardy, and Rosie Huntington-Whiteley starred together in which 2015 film?
5. The following Recode chart shows which company's quarterly operating income over the decade?


Answers: 1. Apple 2. Girls: Emma, Boys: Noah 3. Bitcoin 4. Mad Max: Fury Road 5. SoftBank
WHAT ELSE IS BREWING
Interpol issued a wanted notice for Carlos Ghosn, the former Nissan chairman who fled to Lebanon from Japan.
Illinois brought in close to $3.2 million of legal cannabis sales on the first available day.
Pharmaceutical companies hiked drug prices by an average of 5.8% on Wednesday, per the WSJ.
Richard Plepler, the former HBO boss, signed an exclusive production deal with Apple.
U-Haul said it won't hire people who use nicotine in 21 states starting in February.
FRIDAY PUZZLE
At a party, everyone shook hands with everybody else (it was a very polite party). There were 66 handshakes in total. How many people were at the party?
Want Morning Brew Daily Served Fresh to Your Inbox?
Drop Your Email Below...

FRIDAY PUZZLE ANSWER
There were 12 people at the party.