Now That's What I Call Inflation | The Daily Peel | 12/13/21
Silver Banana goes to...

Market Snapshot
Inflation fears, the omicron variant, and FUD-everything is no match for the bulls running loose on Wall Street. This was clear on Friday as the S&P closed at yet another a record high while markets broadly rose in tandem. Specifically, the S&P rose 0.95% to close at 4,712.02 while the Nasdaq added 0.73% and the Dow gained 0.6%.
Bezos & Gates are doing it, why not you!? Check out Masterworks, they've broken up the billionaires club that was the art market and made it available to the average investor like you and me. Not only has art historically outperformed the S&P, but they make it so easy it feels almost impossible to lose money. Find some art and Check out Masterworks before it's too late.
Let's get into it.
Macro Monkey Says
Now That's What I Call Inflation - While we give economists a lot of heat for being wrong so damn always, and rightfully so, we have to give it to them this time: their CPI estimate beat a random number generator. Great jobs guys!
The Daily Peel's random number generator predicted a CPI reading of 5.48% annual growth. Economists put it at 6.7%, and with a reading of 6.8%, they took the W. Much more importantly, however, is the fact that this inflation observation is the highest since 1982, aka, 39 years ago. 
This, in short, isn't great. With this fresh record high reading, we can almost definitely expect the Fed to announce a speeding up of the tapering process at their meeting on Tuesday and Wednesday this week. Analysts expect the asset purchase tapering speed to be doubled, ending in March 2022, which would allow the Central Bank to start raising rates sooner than expected. 
It seems, however, that the market is already pricing these factors in. Growth stocks that won the title in 2020 have slumped all throughout 2021. It seems like the long-duration focus that incredibly loose monetary and fiscal policy allowed for is coming to a close, as investors no longer appear to be prioritizing cash flows 10 years down the line. Even crypto is feeling the heat, falling precipitously from recent highs despite the attempted comeback this weekend. Isn't BTC supposed to protect against inflation??
Anyway, sentiment appears to be shifting back to some semblance of rationality. All of a sudden, things like cash flows, profitability, and dividends have stepped back onto the seen as investors realize once again that those factors do actually matter. 
What Do Steve Cohen, Bill Gates, and Jeff Bezos Have in Common?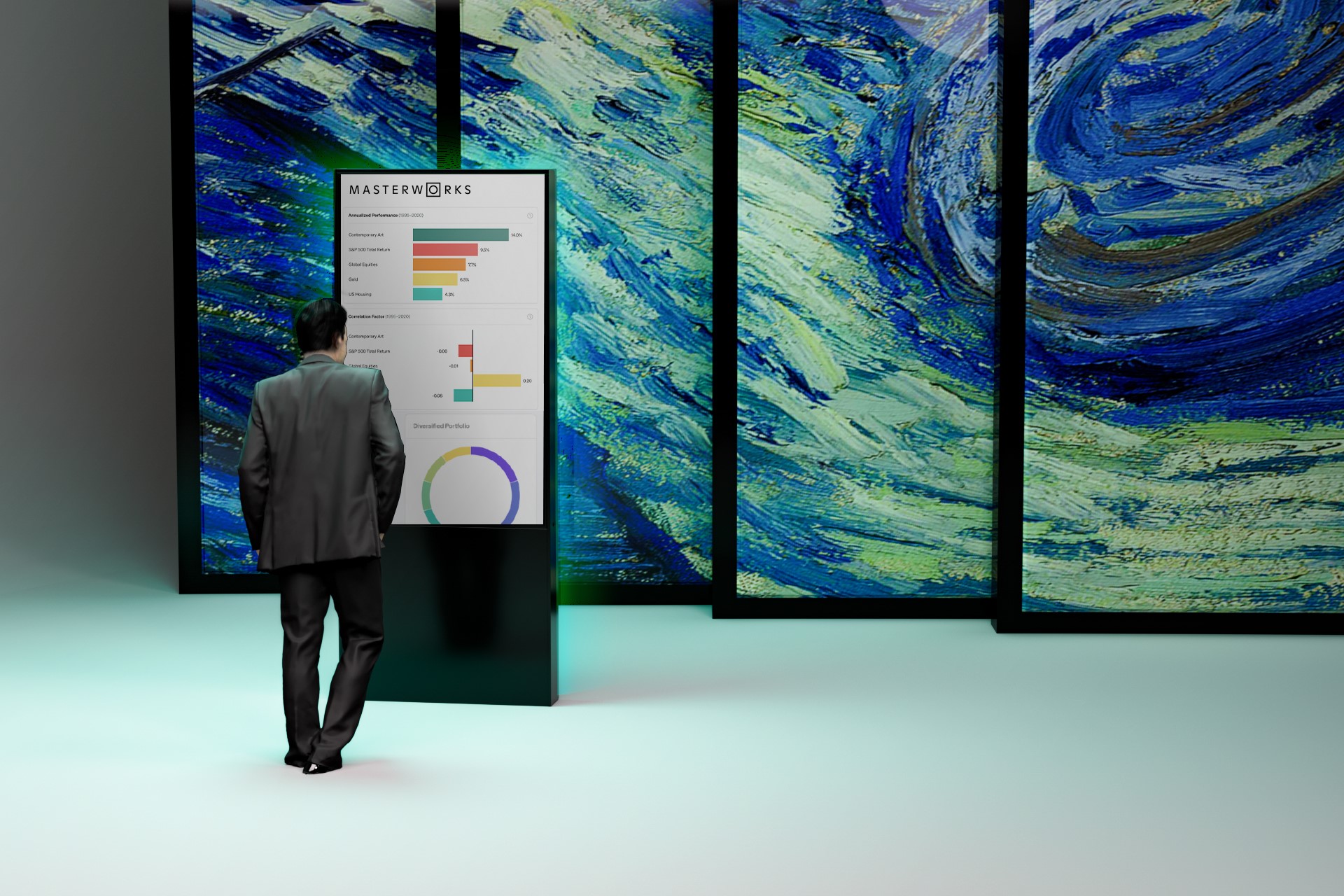 These three financial titans are pouring billions into an overlooked market that the Wall Street Journal just called among the hottest on Earth. But this market isn't what you think it is. 
So what's this overlooked investment billionaires love? Blue-chip art. And we don't mean the kind of art you'll find at your local yard sale. We're talking about Picassos, Basquiats, and Warhols. 
Deloitte estimates the global value of art to be worth $1.7 trillion-more than the market capitalization of every cryptocurrency combined according to Goldman. That's a whole lotta canvas. 
How can you join this billionaire club? Well, with quality paintings going for $10,000,000+, you'd need to be comic book supervillain rich. But, there's a new investment platform called Masterworks that lets you invest in the very same types of paintings collected by billionaires.
Now, you can access the asset class that's far outpaced the S&P 500 in a few clicks. 
Special Holiday Bonus: Get Free Secondary Market Trading For Life Today
What's Ripe
Ford ($F) - What a year it's been for Ford, gaining 151% YTD after basically falling nonstop from an early-1999 peak. That doesn't sound fishy at all, so anyway, Friday's 9.6% boost just kept the gains going. The company had some great news on the day, including a release stating they would have to stop taking reservations for the F-150 Lightning EV as demand was way too high. Not to mention, Ford's OG F-150 topped the list for best selling car in America for its 40th year in a row. CEO Jim Farley was nothing short of hyped on his CNBC interview and honestly, he deserves it. 
Oracle ($ORCL) - The least talked about player in big tech, Oracle, confirmed on Friday that it is, in fact, still kicking ass. The $280bn firm popped 15.6% on Friday on a super solid earnings report in which the firm doubled expectations for revenue growth and delivering an EPS of  $1.21 vs $1.11 expected. Founder Larry Ellison must be happy because this stock price bump officially makes him wealthier than Google co-founders Larry Page and Sergey Brin. 
What's Rotten
Chewy ($CHWY) - Having basically the opposite day as Oracle, online pet supply firm Chewy Inc tumbled 8.1% on a much, much less than exciting earnings report. The firm reported revenues  in line with expectations, being literally the only non-trash part of the report. Net losses came in at double than what was expected on a non-GAAP EPS basis, while management went ahead and lowered guidance at the same time. The dog buying boom sparked by COVID must be running out, I just hope all those good boys are still…good.
Peloton ($PTON) - Can a product being too popular be a bad thing for a firm? Maybe, and for Peloton on Friday, the answer was yes. Shares in the exercise bike and other equipment maker plunged another 5.4% on Friday brining its YTD return close to a loss of 75%. Not that I watch the show, because I definitely don't, but allegedly, Peloton bikes drove a key plot point in the HBO Reboot of Sex and the City. Can someone fill me in on what happened (I swear I don't watch the show…).
Thought Banana:
Pepsi Enters the Metaverse - Tiger vs Phil, boxers vs briefs, and Coke vs Pepsi. These are some of the most challenging and intellectually simulating debates of our time, but last week, one of them stepped closer to an answer.
Pespi, chief rival to Coca-Cola, has stumbled into the metaverse with their very own NFT drop last week under the label "Mic Drop." Honestly, the press releases all read like a confused, techno-woke college freshman trying to sound both cool and smart at the same time.
Obviously, Pepsi had to partner with Gary V, aka the biggest loser in the business world, and his company VaynerNFT to get this done right. The NFTs are being released for free, owners just have to pay the cost of shipping - I mean - gas fees. Meanwhile, Pepsi is buying carbon offsets to ensure the blockchain activity remains carbon-zero. The drop is occurring on the Ethereum blockchain and will utilize a wait list to keep those gas fees low. 
Now that that list of facts has been presented, we can think about why Pepsi may have done this. Pepsi has been an ancillary player in the music game for a while. In addition to sponsoring the Superbowl Halftime show every single year, the firm likes to employ musicians like Doja Cat to sell their products, hence the microphone themed NFTs. It seems like the NFTs, all 1,893 of them, will be used in marketing and community building programs for the foreseeable future. To paraphrase the classic film Dodgeball, that's a bold strategy Pepsi, let's see if it pays off.
This is certainly bigger news for Pepsi than for NFT fans. It's cool to see huge, traditional companies get involved in the space, but as far as this being the future of the newly created world of NFTs, that ain't it chief.
"Every once in a while, the market does something so stupid it takes your breath away." - Jim Cramer