Pet Rocks 2.0 | The Daily Peel | 8/24/21
The Dow rose 0.61%, the S&P gained 0.85%, and the Nasdaq jumped a solid 1.55% to open the week. Let's get into it.
Macro Monkey Says
Iron Ore – The latter half of 2021 has not been kind to iron. After more than doubling from early 2020 to the midpoint of this year, a whirlwind of worries have combined to push the price down more than 40% from its peak. The primary culprit? Coronavirus. The disruption in production facilities caused by the pandemic that contributed to the price appreciation has come back to bite the commodity. The virus has caused discombobulations in global supply chains alongside the spread of the Delta variant which has caused concerns over global demand, especially in China. And with anything in financial markets, you can't escape the Fed. Taper talks have spooked traders in every asset class, and like many other commodities, iron has fallen victim as well.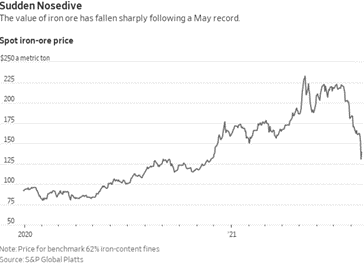 Digital Currencies – If you are awake and reading this, you heard that BTC hit $50k over the weekend. Congrats, apes, we made it back, hitting this all-important level for the first time since mid-May. Perhaps even more importantly, on a long term technical basis, much stronger support levels have been formed in the $30k - $35k range, suggesting the next downturn will have a tough time reaching and breaking those levels. Of course, this also means that if those levels are broken in another downturn, that downturn could become much...much worse. Either way, let's enjoy it while it lasts as the asset class rebounds once more.
This Pick Gained Over 400%
Is it time to trim the position in one of our largest tech names that has seen over a 400% gain? Find out how we're playing the bull market and maintaining our upside, while trying to get more defensive for potential draw downs (especially if inflation gets out of control). WSO Alpha is free for 2 weeks.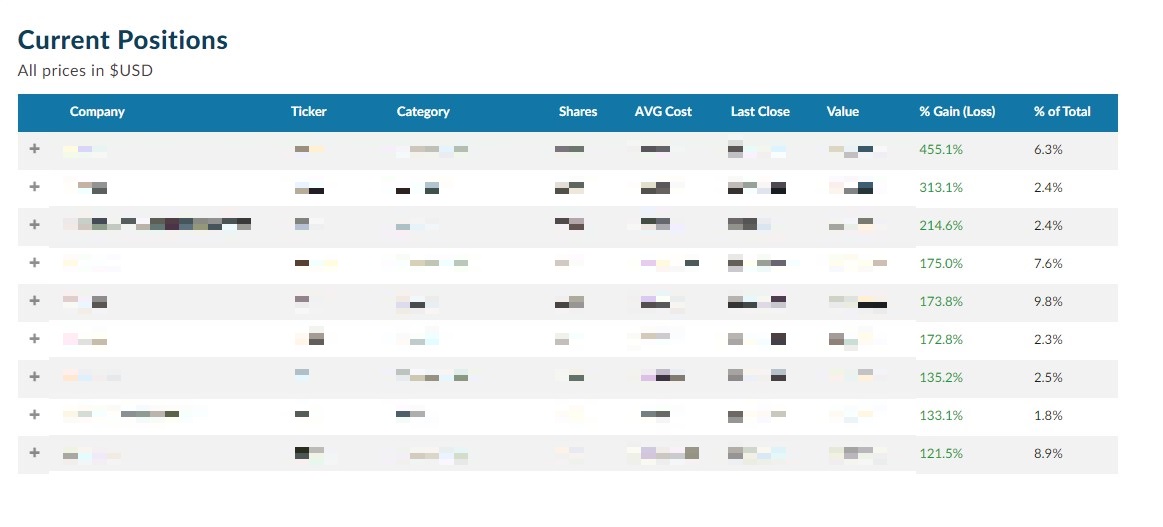 What's Ripe
Trillium Therapeutics ($TRIL) – The big winner of the American stock market yesterday was none other than Trillium Therapeutics, booming up 188.8%. The nearly 3x increase in price comes after the announcement that Pfizer will be acquiring the cancer therapy developer for $2.3bn, further diversifying their line of pharma products to wildly overcharge you for.
mRNA Vaccines – The win of wins everyone has been waiting for finally came today, with the FDAs full approval granted to Pfizer's vaccine. This marks the first mRNA vaccine to have full approval from the FDA, a groundbreaking moment for the new biotechnology that has potential to tackle a plethora of other diseases, from AIDS to the common flu. On this news, the kingpins of mRNA got a well-deserved bump in share price, with Pfizer rising 2.5% and Moderna up 7.6%.
What's Rotten
Utilities ($XLU) – No one likes when utilities run low on power, and investors really don't like when shares in those utilities run low on power. Unfortunately for them, yesterday was one of those days, with utilities taking the label of worst performing S&P sector of the day. Often viewed as proxies for bonds, utilities and bond yield generally move opposite of each other. As a microcosm of the overall market and economy, the assets have been moving together, simply adding confusion to our already super whack economic circumstances.
Thought Banana:
Digital Rocks – No disrespect to any Gen Xers reading this, but millennials & Gen Z have taken Pet Rocks to a whole new level. Now, instead of paying $4 for a rock from a store, you can pay hundreds of thousands of dollars for a digital rock that is literally nothing more than clipart. EtherRock NFT is the newest ridiculous fad for tech hardos and digital maxis. As it stands, The MVP of EtherRock is Justin Sun, founder of TRON, who dropped $611,710 on a photo of a rock in the form of an NFT. This is really nothing more than a testament to scarcity - there are only 100 EtherRocks out there, many selling for over $1mm, and like limited production trading cards or similar collectibles, people go crazy for them.

"In this business, if you're good, you're right six times out of ten. You're never going to be right nine times out of ten." – Peter Lynch
Happy Investing,
Patrick & The Daily Peel Team
Was this email forwarded to you? Sign up for the WSO Daily Peel here.