Rapidly Rising Rents | The Daily Peel | 11/15/21
Silver Banana goes to...

Market Snapshot
Amid drastic inflationary and economic fears, markets still managed to finish off the mixed week on a high note. Big tech led to close in the green, with the Nasdaq rising a nice, round 1.0%, the S&P closing up 0.72%, and the Dow getting a solid 0.5% bump.
Discover one of the world's finest business shirts, designed by global shirt specialist Eton – combining the best of Scandinavia with a hint of Italian flair. Enter the code ETONWSO at checkout for 10% off. Valid for one purchase, until Nov 30th. 
Check out Eton now before time runs out!
Let's get into it.
Macro Monkey Says
Big Buy - American Tower might have to change their name soon as the nation's largest REIT plans to purchase a bunch of data centers. Reports emerged this weekend that the cell tower REIT plans to purchase data center REIT, CoreSite Realty Corp, for a whopping $10bn. Like the asset management industry, size and scale is the name of the game, so consolidation is hitting hard. We don't have a lot of details to give as not much is known just yet, but analysts say an all cash transaction is on the table. If the $10bn figure is accurate, that represents a substantial premium to CoreSite's market cap as of Friday's close. This, of course, isn't investment advice at all, but….
Rapidly Rising Rents - Like literally everything else right now, rent prices are popping off. As if being alive wasn't expensive enough, now the cost of having a place to be alive in is really gonna hurt.
Even in some of the U.S.'s historically most expensive housing markets, rents are up at least 5%. Median rent in the Greater Seattle Area has jumped roughly 11.4% since the end of 2019. This comes after large swaths of Americans make migration to return to city life after fleeing to the countryside during the pandemic. More and more employers requiring in-person work and the general decrease in COVID fears as vaccine distribution rises are leading drivers of the return to crowded subway stations and starless nights.
Remember last year when a bunch of self-titled "contrarians" pronounced cities dead? Yeah, that's gotta be in the running for coldest take of the century. Nice try guys, get 'em next time.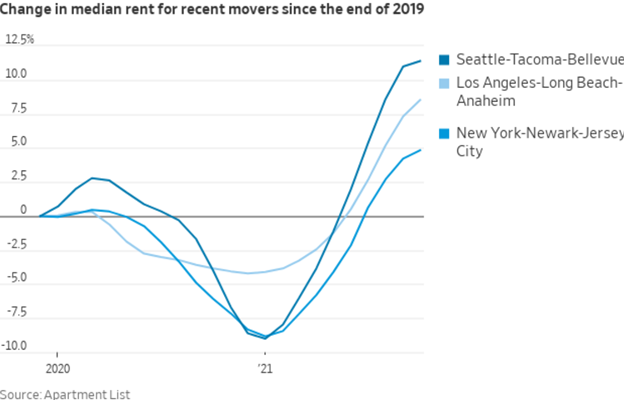 Audaciously refined – Get 10% off your first Eton shirt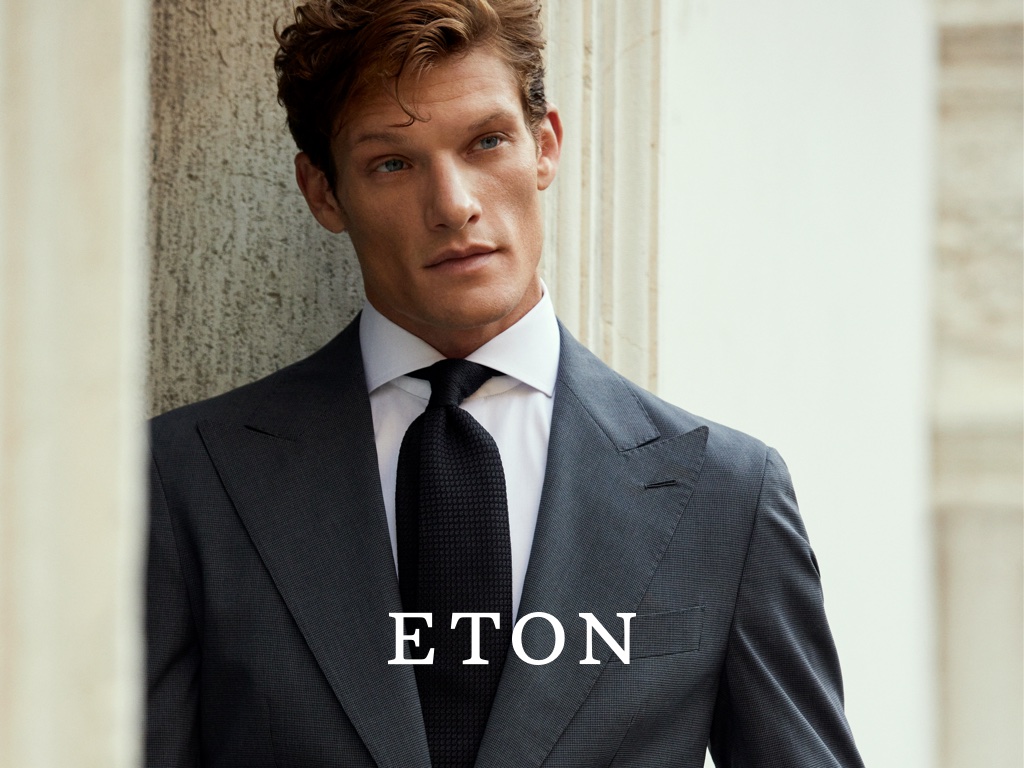 Whether you wfh or on-site, knowing that what you wear looks and feels on point is a confidence boost. 
Swedish shirt specialist Eton creates some of the world's finest business shirts, as seen in GQ, Robb Report, or Hollywood's red carpets. Established in 1928, they combine the best of Scandinavia with a hint of Italian flair. 
Right now, they offer our readers a 10% discount on one purchase via their online flagship, etonshirts.com with the code ETONWSO Valid until 30 Nov.
Visit etonshirts.com to get 10% off your next business shirt. 
What's Ripe
Etsy ($ETSY) - Etsy had a great 2020 and, unlike most other pandemic winners, is having a great 2021 too. Shares are up almost 760% since March 2020 after gaining another 7.4% on Friday. While there wasn't much recent news to support the boost, overall fundamental results and a strong technical position certainly get the job done. Reports say Jeff Bezos is shaking in his shoes. 
Sundial Growers ($SNDL) - What do Sundial investors and product users have in common? The company gets both of them high. And on Friday, investors got very high, seeing a beastly 27.8% gain. Shares got their boost from a strong earnings report as the company actually made money last quarter, earning $11.3mm for Q3 on slightly over $56mm in revenue. Definitely a strong showing and likely a good omen for future results.
What's Rotten
Tesla ($TSLA) - We just can't stop talking about Tesla. One day it's ripe, one day it's rotten, and we couldn't be more here for it. This time, Tesla's 2.8% fall to close the week puts it squarely in the rotten camp. Related (literally), Elon's brother Kimball could be rotting in another way soon if it turns out his all too well timed trades were actually a result of inside information. I think we all know the answer to that, but will the courts?
Lordstown Motors ($RIDE) - What goes up must come down, and what goes down must continue to go down until it crashes into the ground in a fiery explosion. Lordstown knows this first hand, falling 17.6% on Friday to $5.68. Yet again, the once-upon-a-time EV darling announced a delay in production as supply chain issues weight on the beleaguered company. Shares are down almost 81% in the past 14 months.
Thought Banana:
Feisty Elon - Is it just me or does anyone else think Elon Musk has been trapped in a constant LSD trip for the past month? Off his rocker is putting it lightly, just take a quick peek at his Twitter feed.
Of course, we know Elon is a wild guy by nature. Being the CEO and founder of 4 companies is already f*ckin insane, but he's kicked it up a notch lately. Let's check the receipts. 
After challenging the UN World Food Program on the cost of ending world hunger, he outsourced his personal financial plan to Twitter, bold move, and let the single most moronic location on the internet tell him to sell 10% of his Tesla holdings. Then, within hours of that bout of insanity, he issued an R-rated tweet to Senator Ron Wyden.
Following those masterpiece examples of how to convince a jury you're criminally insane, he went after another Senator Bernie Sanders.
Clearly, the guy is still a genius and brilliant entrepreneur, despite his antics that would make even a 12 year old cringe. Who knows what's going on with this guy, but between launching rockets and tunneling into the Earth, maybe trolling on Twitter is his preferred stress reliever. Mental health matters, apes.
"The easiest way to manage your money is to take it one step at a time and not worry about being perfect" - Ramit Sethi