TalibanCoin | The Daily Peel | 9/14/21
Silver Banana goes to...

Market Snapshot
Markets are starting the week off on a fun mix of ups and downs, with oil having a field day while high-growth names largely lagged by just a bit. The Dow saw a rise of 0.76% and the S&P gained 0.23%, while the Nasdaq fell an unnoticeable 0.07%.
One thing that definitely won't go unnoticed however, is how much better your portfolio will perform with Onfolio. Their returns from their online business portfolio promise to add some much needed double-digit returns along with 12% quarterly dividends, so don't sleep on this one!
Let's get into it.
Macro Monkey Says
The Taxman - The greedy bastard that is Uncle Sam will soon be requiring higher corporate tax payments from sea to shining sea. After the Trump administration drastically lowered the corporate tax rate in 2017, many saw the 21% level as far too low. By historical standards, they were right, as 21% was just about the lowest corporate tax rate since inception. Four years later, the Biden administration will very likely be raising this level for the first time since the mid-1990s. Alongside this increase, incremental income above $5mm will be slapped with an additional 3% levy. All of this comes as part of the House Ways and Means Committee's plan to pay for the proposed $3.5tn budget bill. With all these increases in American taxation, I'm just wondering, where's my representation??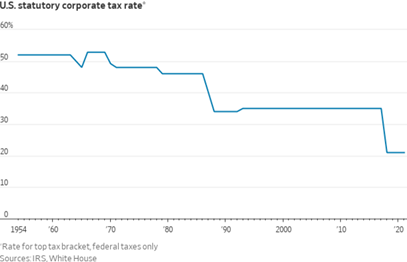 Chi-Nah - China is absolutely going off with regulations that would make any freedom-loving U.S citizen sick. In today's headline, Xi has decided to inconvenience the finances of over 1bn people. Alipay, the global king of financial apps that makes Venmo look smaller than Jack Ma's chances of living to old age, will likely be ordered by the CCP to split into multiple apps with more specialized services. The "super-app" owned by Ant Group provides financial services for everything under the sun; from unsecured credit facilities, to insurance, wealth management, and everything in between. Now, China thinks they're doing too much for too many. All signs point to the InsureTech and CreditTech services being separated into distinct entities with outside shareholders, while it is unclear entirely what will remain with Ant Group. Just another example of Jack Ma and the CCP butting heads, but I'm sure he prefers this to "disappearing" again.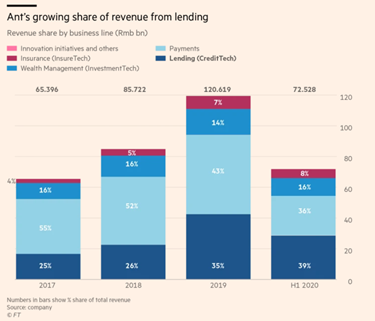 12% Fixed Income Dividend From This Preferred Stock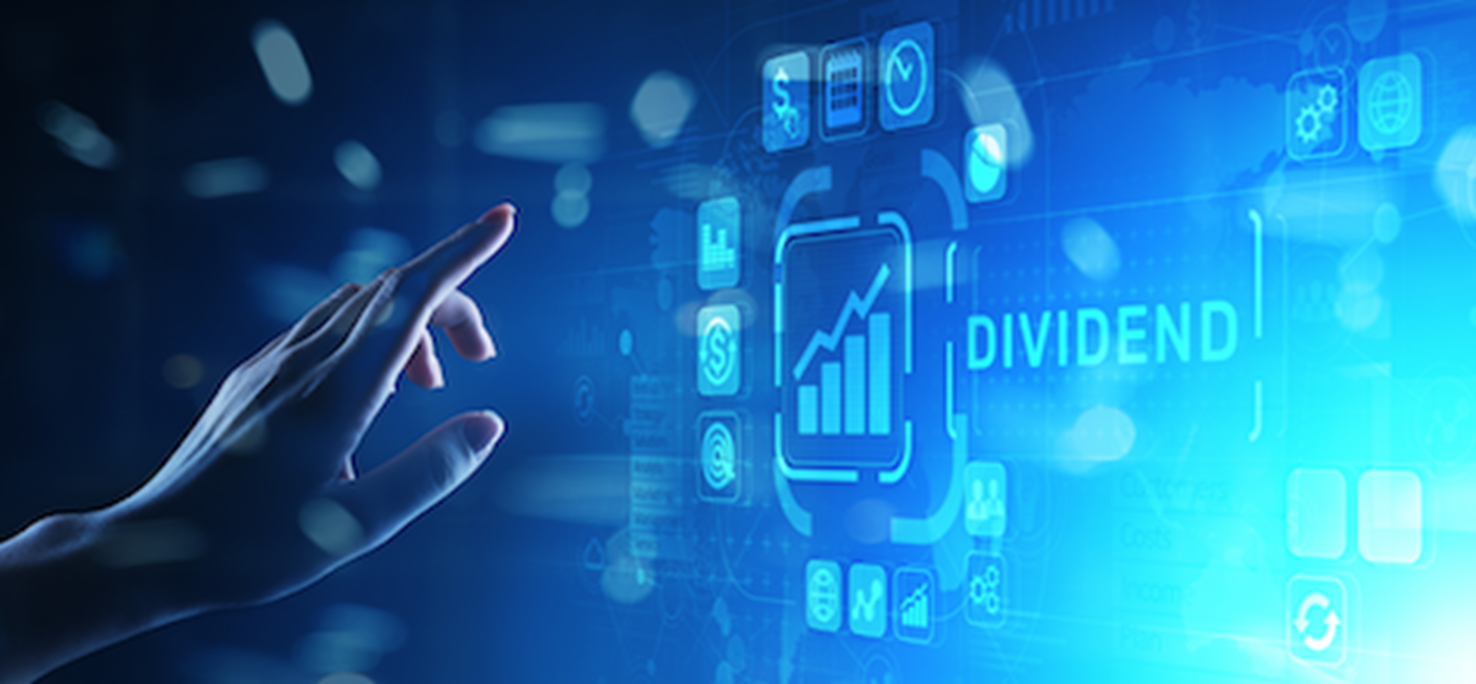 Onfolio holdings Inc., a company that buys and grows online businesses, is currently raising $25M from its preferred stock ahead of their upcoming IPO.
The stock comes with a 12% dividend paid via quarterly payments and will be traded alongside their common stock once they complete their public listing.
You can find more here.
What's Ripe
Oil Stocks (XOP) - Cue bad joke in 3...2...1...
Oil stocks fueled up this weekend for a steady uphill ride on Monday, leading to a 4.1% gain for the S&P sector ETF, XOP. The gain was powered by an increase in the price of crude, hitting a six week high. The OPEC gang came out with a prediction for increased oil demand while it continues to intentionally underproduce the commodity. Does it smell like conflict of interest in here?
Mailchimp - Mailchimp, the company that has definitely cluttered your inbox in the past, is apparently not hated by everyone. Intuit, maker of TurboTax among other products, has announced intentions to purchase the email marketing campaign company for a cool $12bn in cash and stock. Intuit appears to be climbing the ladder of small business tool providers into soon-to-be juggernaut status, despite falling 1.8% on the news.
What's Rotten
Crowdstrike ($CRWD) - Allow me to confuse you: Crowdstike stock was downgraded by Goldman to a price still above the cybersecurity firm's current share price, sending shares down 3% on the day. Now, allow me to clear the fog: downgrades are (obviously) poor indicators, often leading to price declines immediately following the announcement. This happens to be a semi-unique case of a downgrade that remains higher than current share price, implying there is still upside. Well, apparently traders took that and said "f*ck Crowdstrike and Goldman".
Litecoin (LTC) - Wild rides are the norm in the digital currency market, and LTC holders got a front row seat to said insanity yesterday morning. Some scumbag came out with a fraudulent statement that Walmart had plans to team up with LTC...to which Walmart quickly clarified was not actually true. This led to a 35% pump in just 25 minutes, immediately followed by a 25% dump over the next 90 minutes. The runup and fall back to earth all happened in slightly over 2 hours. Welcome to crypto.
Thought Banana:
TalibanCoin - No, its not another shitcoin for you to go pump. In fact, it doesn't even exist, but with the way Afghanistan is looking now, it soon could. Afghan citizens and Satoshi Nakamoto appear to have formed an agreement as digital currency usage in the country has skyrocketed since the Taliban takeover just last month. Without the presence of (semi) stable financial infrastructure anymore, citizens who like to be able to buy things have called upon cryptocurrencies to do the job instead. So far, BTC has been the primary lubricant of commerce in the face of sanctions, and lack of a stable, national currency has caused crypto businesses in Kabul to say things like "Bitcoin will solve our problems." If El Salvador had just waited a little longer...
"Choosing individual stocks without any idea of what you're looking for is like running through a dynamite factory with a burning match. You may live, but you're still an idiot."
- Joel Greenblatt
Happy Investing,
Patrick & The Daily Peel Team
Was this email forwarded to you? Sign up for the WSO Daily Peel here.