Teary Eyed Jeff (Bezos) | The Daily Peel | 9/16/21
Silver Banana goes to...

Market Snapshot
Markets bounced back to life yesterday putting up numbers we haven't seen in like a day. The S&P led the charge up 0.85% with the Nasdaq following closely, gaining 0.82%, and the Dow slightly behind at a solid 0.68% gain on the day.
Yes, today markets had a good day, but Onfolio has been having an even better day, everyday. The digital business portfolio managed by Onfolio has achieved a stellar record with an annual 12% dividend paid out quarterly, tossed in for flavor. These guys smoked the S&P 500 and what could be better than investing in a business that does the work for you? Check them out.
Let's get into it.
Macro Monkey Says
America's Pay Cut - If you made less money on an inflation adjusted basis last year, I'm here to tell you that you're not alone. 2020 Median household income declined sharply for the first time in almost a decade (*GASP*) when adjusted for inflation, and indicates there could be less discretionary money flying around. This is completely counterintuitive to the narrative that Americans are flush with cash, but I assure you, both are true. The 2.9% drop from a global all-time high of just over $69,500 to $67,500 occurred amidst a jump to 14.8% unemployment from a 50-year low for the metric. However, stimulus payments and deep labor shortage have sprung up and fought back against this economically imposed pay cut, so income could very well see a commensurate jump in 2021. Either way, don't freak out just yet.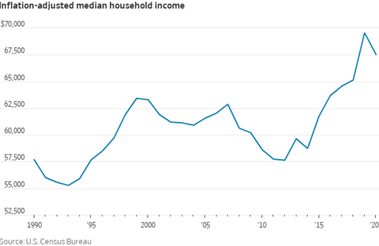 12% Fixed Income Dividend From This Preferred Stock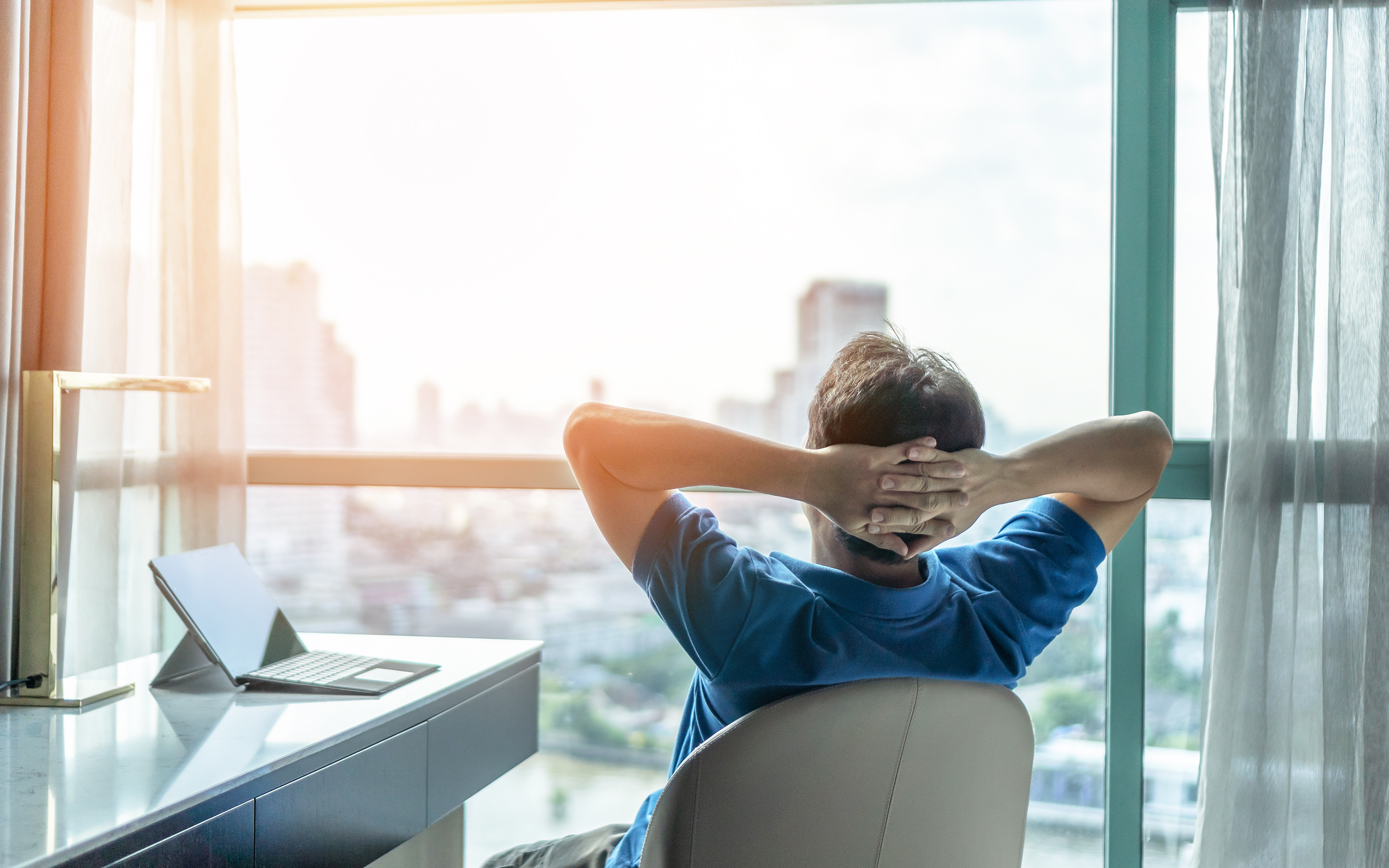 Onfolio Holdings Inc., a profitable holding company, is currently offering preferred shares with a 12% annual dividend, paid quarterly. They buy and grow a diverse portfolio of profitable online businesses.
With the goal of creating limited downside while capturing above average returns, Onfolio typically acquires businesses that generate cash flows of 25%, and they pay preferred shareholders a 12% dividend.
Onfolio is also on track to becoming a public company, having audited financials and an upcoming sec filing.
You can read more about their offering here.
What's Ripe
GreenSky ($GSKY) - GreenSky has lived up to its name, raining in green money as Goldman Sachs announces an acquisition of the payments firm. The big bank is purchasing the niche payment plan provider for $2.24bn and plans to incorporate the services within their existing consumer banking division, known as Marcus. Shares surged 53.2%, but the firm's market cap remains well under Goldman's buy price. So if there's any acquisition arbitrageurs out there...go make some money.
Momentum ($MTUM) - Leading U.S stocks higher yesterday was largely the high-flying names we all know and love. The biggest factor in driving outperformance on the day was momentum, according to Bloomberg, causing the U.S Momentum ETF's to gain 1.4%. Out of the 125 stocks in the fund, 115 of them rose today, and the potency of positive breadth could be seen across markets. I know we apes love our momentum names, so congrats on the gains.
What's Rotten
Starbucks ($SBUX) - Starbucks needs you to tell your girlfriend to go get her daily grande iced chai cold brew vanilla sweet foam latte for only $92.99 right now. Shares sank 3.6% yesterday and they need her help. Someone else who's help they could use is China, as prospects for the company in their second largest market are not looking good. This just goes to show that no industry is out of Xi's grasp, from geopolitically crucial semiconductors to what coffee you're allowed to order. I mean, will they chew my food for me too?
Berkeley Lights ($BLI) - Scorpion Capital has absolutely ruined Berkeley Lights. Well, really, Berkeley did it to themselves, but Scorpion just pointed it out and caused an 18.7% drop. Being the reputable short-seller that Scorpion is, they announced via Twitter that Berkely has done basically everything it possibly can to commit fraud. Lying about products, evaporating growth, and an elaborate pump and dump orchestrated by prominent VC's, apparently eventually caught up with them. This story has so much going on. Jordan Belfort's dad was right once again, the chickens are gonna come home to roost.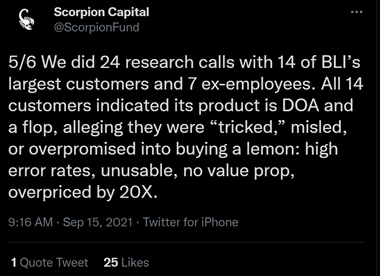 Thought Banana:
SpaceX - Hey Bezos, take notes: Elon and the SpaceX crew will be putting on a masterclass in showing off your rocket tech capabilities without it being a massive mid life crisis ego stroke. The world's first all civilian mission is currently scheduled to take off Wednesday night at 8:02pm ET and the U.S Space Force Weather Squadron puts the odds of favorable conditions for flight at about 70%. On board the craft are four people the media has so lovingly called "everyday" or "average", and includes a physician's assistant, geoscientist, aerospace professional, and a billionaire tech founder altogether known as "Crew-1." In addition to being a charity event for St. Jude's hospital, this flight gives SpaceX another chance to show how much better they are than every other company in the industry. Expect Bezos to be watching with teary eyes and fresh hair plugs.
"Not taking the loss, that is what does damage to the pocketbook and to the soul."
- Jesse Livermore
Happy Investing,
Patrick & The Daily Peel Team
Was this email forwarded to you? Sign up for the WSO Daily Peel here.