MARKETS
The Fed meeting: It's been a pretty good week for pundits-as expected, the central bank left interest rates right where they are.
U.S. markets: That post-election high couldn't last forever. Without a Fed surprise, stocks finished the day mixed. The S&P snapped a three-day winning streak.
Want Morning Brew Daily Served Fresh to Your Inbox?
Drop Your Email Below...

AUTO
Does Tesla Have What It Takes?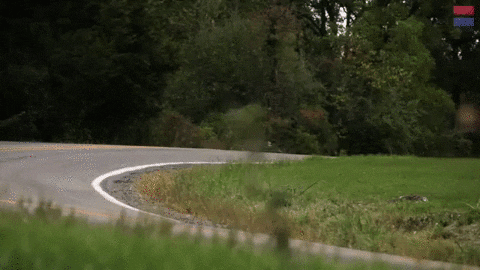 To continue meeting those Model 3 production goals? We'll pass on that one. But to be included in the S&P 500 index? Now that could be more likely.
We'll explain. Tesla (+0.93%) ticks all the boxes for inclusion in the benchmark S&P 500 except one: aggregate GAAP (generally accepted accounting principles) profitability over the previous 12 months.
But an analyst at Macquarie is now saying the electric carmaker could hit that mark in Q2 2019-putting it right on schedule to join next year's class. And remember, Tesla reported its third-ever quarterly profit last month and forecasted a similar result in Q4.
So you want to join the S&P, huh?
GAAP profitability is a good start. But you must also...
Have a market cap of at least $6.1 billion (Tesla's is more than $60 billion)
Maintain an HQ in the U.S. (3500 Deer Creek Road in Palo Alto is beautiful this time of year)
Have the value of your market cap trade annually, among other requirements
And what's the appeal, anyway?
The prospect of more investment, of course. More than $3 trillion in funds track the S&P 500 directly thanks to those Warren Buffett-approved index funds.
Getting on the list would mean new Tesla investors-when a stock joins the S&P 500, the investments tied to the index must buy shares.
Here's a cool fact: Companies added to the S&P snag an average 6.9% increase in their stock price the day of the announcement.
This could be a new chapter for Tesla
Membership in the index means extra clout on Wall Street, and Tesla seems to be headed in that direction.
Just this week, it announced its new board chair. Robyn Denholm (previously a telecom exec in Australia and a Tesla director since 2014) will take over the position Elon Musk ceded in his settlement with the SEC. Bet you didn't read one "board chair secured" headline.
TECH
Google Updates Sexual Misconduct Policies
You saw the pictures. Last Thursday, about 20,000 Googlers at offices around the world staged a walkout to protest workplace issues.
What brought a simmer to a boil: A NYT report alleged Android creator Andy Rubin was gifted a $90 million exit package...even after Google was aware of credible sexual misconduct claims against him.
And one week after the walkout, Google made some changes.
In a note to employees, CEO Sundar Pichai laid out new sexual harassment policies, including...
Ending mandatory arbitration for sexual harassment claims. Under the controversial practice of arbitration, allegations had to be negotiated in private.
Adding more transparency about sexual harassment claims in internal reports.
Limiting alcohol consumption at company events.
And much more.
Zoom out, courtesy of tech journalist Kara Swisher: "These issues aren't limited to Google, and the company now has a chance to become a real leader of changes across tech and all of business."
ENERGY
It's Been a Bear of a Month for Oil
...literally. U.S. crude oil fell into bear market territory yesterday, down more than 20% from what was a four-year high set last month. It also happened to be the ninth consecutive day of losses.
But if you've been reading the Brew (course you have), you know that crude prices have been slumping for the last five weeks. Wondering why?
1. Key producers are ramping up output. U.S. output hit an all-time high of 11.6 million barrels/day last week, per the Energy Information Administration (EIA). It estimates the U.S. is now the world's No.1 crude oil producer.
Plus, Saudi Arabia and Russia (the other top producers) have also been boosting production since the summer.
2. Is demand deteriorating? The EIA reported U.S. crude stockpiles increased for the seventh-straight week. When those stockpiles grow, some oil traders get spooked about demand at current prices and sell their positions...leading to a price decline.
3. Geopolitics are shaking things up. The Trump administration reimposed sanctions on Iran earlier this week...but announced waivers for eight countries, allowing them to keep importing Iranian crude for the next 180 days. You can put your fears of a supply squeeze to rest.
MEDIA
What's Showing on YouTube
Turns out, YouTube is used for more than just watching Zion Williamson mixtapes.
A new study from Pew digs into the habits and motivations of YouTube users, with fascinating conclusions. Here are some takeaways...
DIY: 51% of U.S. adults who use YouTube say the videos are "very important" for figuring out how to do things they've never done before (like pouring beer the right way).
The recommendation algorithm: 81% of YouTube users watch videos that YouTube's mysterious algorithm recommends to them. So, Pew thought it was worthwhile to conduct over 170,000 "random walks" through the YouTube universe to see if it could crack the code.
It found that YouTube suggests its users watch "progressively longer and more popular content."
While the first videos encountered averaged a runtime of 9:31, videos in the fifth and final step of the "walk" averaged almost 15 minutes long.
A hotbed of misinformation: Almost two-thirds of users say they sometimes see videos on YouTube that are "obviously false or untrue."
QUIZ
The Brew's Weekly News Quiz
Searches for more HQs than Amazon. Folds cleaner than any new Samsung smartphone. Blocks more trolls than Twitter on Election Day. It's the Brew's weekly news quiz.
1. Which video game scored the "second-highest grossing entertainment launch of all time"?
2. Fill in the blank: Total retail sales this holiday season are expected to surpass $________.
3. Amazon's HQ2 plans came into focus (aka there will be two HQ2s). Per a NYT report, which two cities are the leading contenders? Must be specific for full credit.
4. Which of the following did not happen during the midterms?
a) A California proposal to expand rent control was rejected
b) Utah legalized recreational marijuana for certain dog breeds
c) The Democrats took control of the House of Representatives
d) Oil & gas companies helped defeat ballot initiatives in Washington and Colorado
5. Bill Gates gave a speech at a conference in Beijing this week. What is he holding in his hand?


6. Which famous conglomerate bought back nearly $1 billion in stock last weekend?
7. Speed round: This was a big week for video games at the Brew. So, can you name the best-selling video games in history? (One crazy stat: of the top 50, more than 20 were developed or published by Nintendo.)
Answers: 1) Red Dead Redemption 2 2) $1 trillion 3) Crystal City, VA and Long Island City, NY 4) Utah did not legalize recreational pot for any species...but medical use for humans got the OK 5) A jar of human feces 6) Berkshire Hathaway 7) Here's a list
WHAT ELSE IS BREWING
Disney (+1.72% after hours) reported strong earnings last quarter thanks to studio revenue that surged 50% annually. And it'll call its upcoming Netflix competitor Disney+.
The FDA is reportedly set to announce (as early as next week) restrictions on the sale of flavored e-cigarettes, per The Washington Post.
P&G (+0.08%) is simplifying its business units in a move that should make activist investor Nelson Peltz happy.
Coca-Cola (-0.08%) is planning to launch its own line of Coke-branded energy drinks.
Volkswagen reportedly plans to sell its own electric car for less than $23,000, per Reuters.
Netflix (-2.93%) and Warner Bros. are being sued by The Satanic Temple for $150 million for using a statue of a satanic god in "The Chilling Adventures of Sabrina."
BREAKROOM
Friday Riddle
What word can be written forward, backward, or upside down while still appearing as the same word? (Hint: it's in all caps.)
(Answer located at bottom of newsletter)
Want Morning Brew Daily Served Fresh to Your Inbox?
Drop Your Email Below...

Breakroom Answers
Friday Puzzle
NOON