Thank You for Your Service | The Daily Peel | 8/31/21

Market Snapshot
Young Gunz was spot on with his description of current market conditions, famously said "can't stop, won't stop." The Nasdaq rose 0.90% yesterday along with a 0.43% gain from the S&P, while the Dow killed the vibe with a 0.16% drop. Let's get into it.
Macro Monkey Says
Back to Works – Building off of last week's rundown of slowing retail participation and as a result, a slowdown in meme stock movement, we see that many of these retail army soldiers have returned to the 9-5 world. Labor participation in 25-54 year old's has been rebounding fast, although not yet achieving pre-pandemic levels. Of course, slowing retail-mania in the stock market likely isn't the only driver of this trend, as many unemployment and pandemic benefits come to a close. This uptick is exactly what the Fed was hoping to see as "transitory" issues in the broader economy could very well be magnified by a shaky labor market. Most importantly, let's pour one out for our fallen retail soldiers - good luck back in the office, Kings.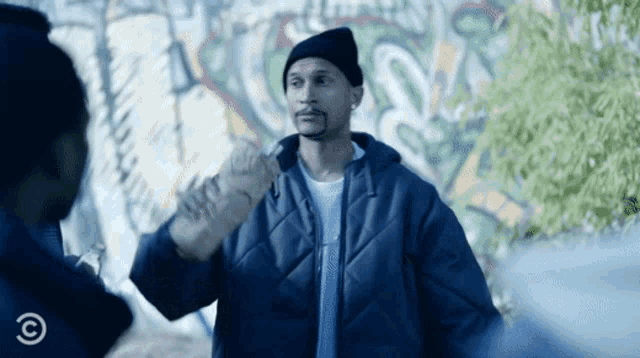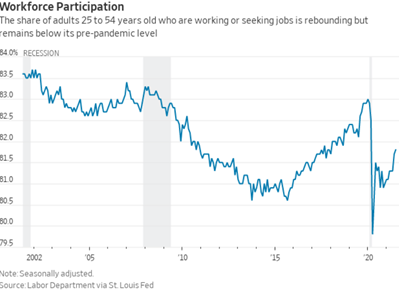 Un-Evicting Evictions – Mad respect for anyone out there who used the eviction moratorium as an excuse not to pay rent in a year and a half. Unfortunately, your days in the sun are over. The Supreme Court recently revoked the CDC-mandated ban on evictions, citing the department's lack of authority to do so without explicit Congressional approval. The normalized market has caused rental prices to jump up and join housing prices at their sky high levels, indicating that white picket fence suburban living isn't the only residential market with elevated demand. Renters surely aren't happy with this, but landlords far and wide are rejoicing at their renewed ability to make people homeless again.
This Pick Gained Over 400%
Is it time to trim the position in one of our largest tech names that has seen over a 400% gain? Find out how we're playing the bull market and maintaining our upside, while trying to get more defensive for potential draw downs (especially if inflation gets out of control). WSO Alpha is free for 2 weeks.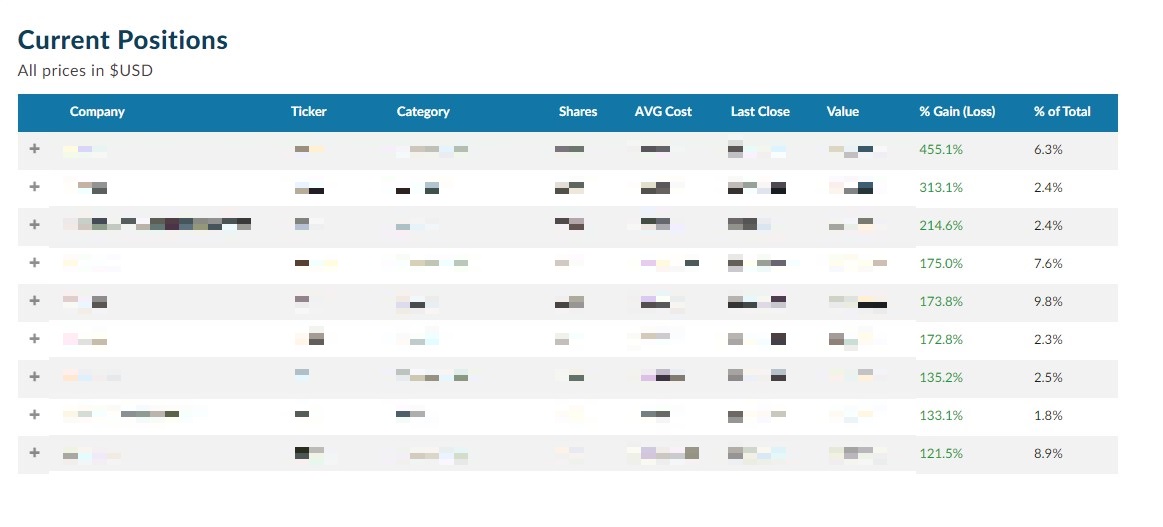 What's Ripe
Affirm Holdings ($AFRM) – Buy-now-pay-later leader, Affirm Holdings, soared 46.7% yesterday on a potentially game-changing piece of news. The company announced a partnership with one of the biggest dogs of them all, Amazon, and traders went nuts. The deal will allow select Amazon customers to parse out purchases of $50+ over the course of a few months, along with giving Affirm a firm affirmation that the firm is firmly legitimized by working with the internet's biggest retail...firm.
Globalstar ($GSAT) – In the same vein as Affirm and proving that it's not what you do that matters but who you do it with, satellite telecom operator Globalstar, skyrocketed 64.3% yesterday on their news around a partnership. This partnership is with the actual biggest dog of all, Apple, and it's not even a real thing yet, but traders could not care less. One analyst of the stock speculated that a deal with Apple could be on the horizon, and without anything real even developing from it, traders couldn't resist. Just don't tell them that.
What's Rotten
Cassava Sciences ($SAVA) – After gaining over 1,800% from January to the end of July, retail powered Cassava Sciences is down over 50% in a week and 61% from those highs. The companies all-star product, an Alzheimer's drug, is now the cause of several lawsuits and short reports amid *allegedly* faulty cynical trial data. Not a great look for the firm and an even worse look for anyone with September calls on this name.
John Paulson's Hot Take – John Paulson is super-mega rich, but even billions of dollars can't stop a determined man from spewing ice cold takes that no one asked for. Paulson came down from his ivory tower to tell largely young people and citizens of less wealthy nations that their newly discovered favorite asset class, digital currency, is "going to zero." I don't even know what this means, but safe to say Paulson & Co. isn't getting in on BTC anytime soon. I would hit him with a "have fun staying poor" but the guy has $3.5bn to wipe his tears with, so something tells me he'll be fine.
Thought Banana:
Cov-ads – Cars and beer - these are some of the most forcefully shoved down your throat advertisements on TV. Add Comirnaty to that list - aka "the Pfizer vaccine" - as the firm plans to bombard Americans with encouragement to get their shot. With full FDA approval comes a lot of benefits, including the snazzy name as well as authorization to run ads. I give it two weeks until half the country can recite the ads from memory.
Wise Investor Says
"Losers average losers" – Paul Tudor Jones
Happy Investing,
Patrick & The Daily Peel Team
Was this email forwarded to you? Sign up for the WSO Daily Peel here.
ADVERTISE // WSO ALPHA // COURSES // LEGAL