That Hertz | The Daily Peel | 11/3/21
Silver Banana goes to...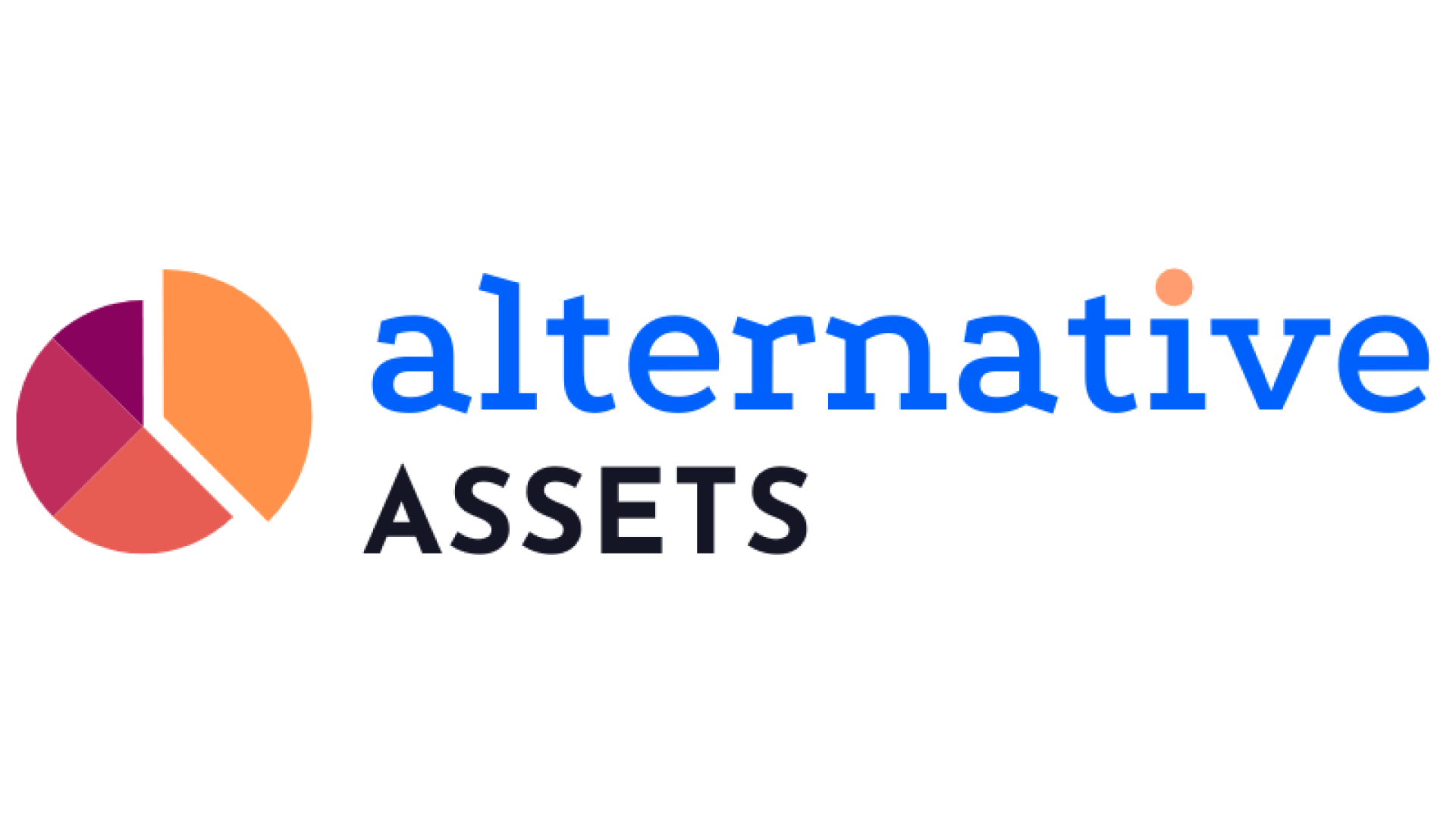 Market Snapshot
Can't stop, won't stop, there's just no other way to describe it. Markets hit all-time highs again yesterday with the Dow even closing over 36,000. To get there, the index rose 0.39%, while the S&P rose 0.37%, and the Nasdaq gained 0.34%. Let's get into it.
It's not all about the stock market. Alternative assets have been crushing it as of late and Alternative Assets Newsletter will give you the info you need to get those results. Check them out now to get in on the new market opportunities.
Let's get into it.
Macro Monkey Says
The Fed - Once again, the eyes of Wall Street are laser focused on none other than the Federal Reserve. To be fair, they were never really not focused on the Fed, but attention certainly spikes during FOMC meetings like the one that began yesterday.
Tapering and rate hikes have been teased for months now, but market participants largely expect to get some tangible commentary on the subject. Even if a taper isn't announced, which is broadly anticipated, expectations of Fed policy and actions weigh just as heavily as actual policy and actions. Giving the market a heads up of the game plan going forward allows traders and investors to adjust on the fly, often well before an announced action takes place.
As a result of these expectations, government yield curves around the world have been flattening. As central banks either do, or simply just announce, plans to tighten monetary policy, investors expect government interest rates to begin to rise as they are no longer dragged down by artificial demand. This can bring a mixed bag of outcomes, but as it relates to equity markets, it's not exactly ideal. Rising rates means fixed income investments look more attractive on a relative basis in addition to increasing the cost of borrowing on companies themselves across the board.
Still, major U.S. indices hit all-time highs once again yesterday, so equity investors clearly aren't too shook yet. We'll hear directly from the man himself later this week, and you better believe all of Wall Street will be on the edge of their seats.
EV or BS? - Ford and Amazon don't have a whole lot in common, but like cordially divorced parents, they're in it for the kids. The only difference is, the "kids" in question here happen to be a ~$60bn EV company called Rivian - and clearly, Amazon is the preferred parent, retaining a 20% stake while Ford carries 12%.
Many, many more parents will join the party this or next week, as Rivian revs up for its public debut on the Nasdaq. It's a good time to be an EV stock (shoutout to Tesla), so despite Rivian having minimal sales and lines of business, it's market cap is already expected to be around that of its own owner, Ford. Based on how the market has behaved lately, I might not even be surprised if Rivian's market cap reaches that of its other owner, Amazon, pretty damn soon.
You're Missing Out on Great Opportunities!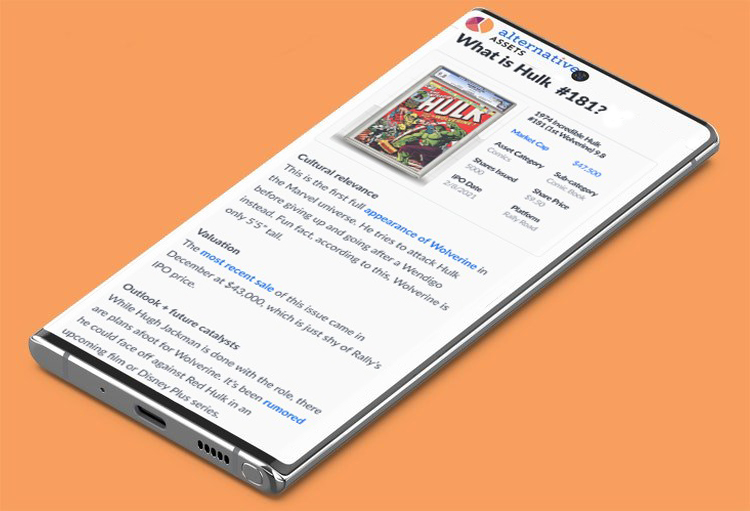 Investment options are all around us - but if you're only thinking about stocks, you're missing out on some great opportunities.
That's why we've been reading the Alternative Assets Newsletter.
Stefan and Wyatt analyze the heck out of new investment markets, including NFTs, websites, video games, sneakers.
This isn't just about information, either. It's about results. They the first ones to track these new markets, and their recommendations are already crushing the benchmarks.
Check out Alternative Assets →
What's Ripe
Avis Budget Group ($CAR) - Boom! That's how you beat the sh*t out of an earnings call. The car rental firm and owner of Zipcar reported EPS of $10.74 on consensus expectations of $4, a 169% beat. Gains were so fat yesterday that multiple halts were implemented by the Nasdaq. Shares peaked up 212.1% and closed the day after a 108.3% ride. With vacationing back, car rental is back too, but in addition to the fundamental drivers, about 20.5% on $CAR's float was sold short as of close on Monday, meaning a good old fashion short squeeze helped too.
Under Armour ($UA) - Leaping 13.9% on the day, Under Armour put a smile on investor's faces with yesterday's earnings release. Revenue bumped up 8% YoY on broad based expansion of nearly all of the company's business lines, especially for international segments, while EPS came in at $0.31 against $0.15 expected. That's not even the best part - management's full year guidance was "fantastic", according to analysts.
What's Rotten
Chegg ($CHGG) - So, do you guys just not cheat on tests anymore? Kinda lame, but I guess it would be harder now that classes are back in person. Chegg is feeling the pain from the lack of easy-to-cheat online exams and similar dynamics related to the disappearance of online learning. Shares plunged 48.8% yesterday after their earnings call showed revenue declining faster than expected. Nice job, nerds.
Ralph Lauren ($RL) - They beat on earnings, they beat on revenue, and raised full-year guidance, yet Ralph Lauren shares were still down 9.7% on the day. It's a tough look, but it's the name of the game for clothing makers right now. Especially for $RL, because unlike many European competitors, the company sources about 40% of their products from China, and in case you haven't noticed, global supply chains aren't doing so hot right now.
Thought Banana:
That Hertz - I know, terrible pun, but thankfully I get paid by the ad clicks, not the laughs, so jokes on you. Now, the pun is actually pretty on point given what happened to Tesla's stock prices yesterday, falling 3% pretty much entirely on an Elon Musk tweet. At this point, it seems like that's the only thing that can stop Tesla's share price, but nonetheless, this one was tough. Elon, as Elon does, made clear that no deal has been officially penned in regard to Hertz purchasing 100,000 vehicles from the company. Within his signature snark, Musk makes a good point that no one has ever questioned if there's a demand problem at Tesla. It's all about production. As long as Tesla can shell out vehicles, they're gonna be just fine. Although, saying "zero effect" might be a bit of a stretch, 100,000 cars is definitely a bigger deal than smoking weed with Joe Rogan, and we all know what happened to the stock price after that.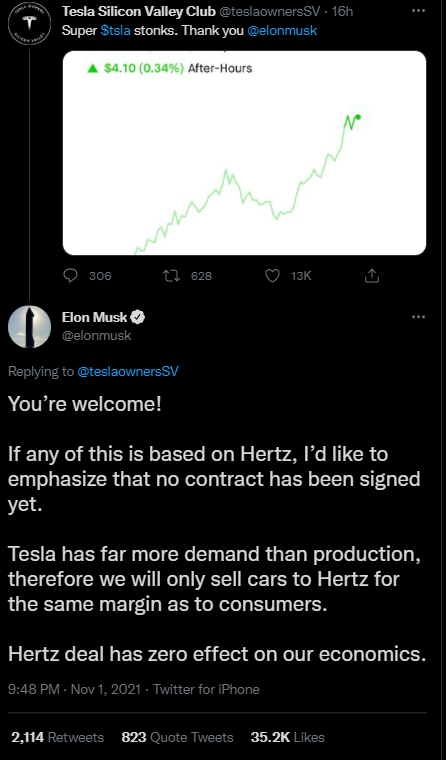 "I don't know whether I make myself plain, but I never lose my temper over the stock market. I never argue with the tape. Getting sore at the market doesn't get you anywhere." - Jesse Livermore
Happy Investing,
Patrick & The Daily Peel Team
Was this email forwarded to you? Sign up for the WSO Daily Peel here.