The Great Flippening | The Daily Peel | 12/23/21
Silver Banana goes to...

Market Snapshot
Sometimes, people freak out for no reason. Given the market is made up of…people, the market freaks out sometimes too. Luckily, the latest freak-out seems over as large U.S. indices rebounded for the second straight day in a row with the Nasdaq rising 1.18%, the S&P seeing a 1.02% gain, and the Dow following with a 0.74% gain. 
Let's get into it.
Macro Monkey Says
Population - Back in the days of George Washington's presidency, the U.S. was a wild place just trying to figure itself out. Dueling to the death was not only accepted but expected. Even when something as innocuous as mild sander occurred, farmers in Massachusetts started a mini-revolution over a 6 cent per gallon tax on whiskey, and literally no one on Earth had any clue that dinosaurs ever existed. 
This time period also saw the slowest population growth in U.S. history, until now. Per the Census Bureau, this year's national population growth of 0.1% is the slowest since the founding of the United States. To put it lightly, this is not good.
Long-term economic prosperity in a capitalist society is crucially linked to a growing population. The idea that we can produce more and more stuff every year to continue growth of capital and living standard is contingent on a growing market to engage in commerce with, in other words, a growing population. So yeah, rapidly decelerating population growth in the U.S. should be slightly more than a bit concerning.
A plethora of factors are responsible here. First, as economies become more developed and the standard of living increases, population growth slows via a declining birth rate. Being the most developed economy the world has ever seen, you might expect a mild slowdown overtime. Combine that declining birth rate with an increased death rate, thanks largely to the pandemic and simply not taking care of our national health, the imbalance widens.
But, the U.S. has had a trump card (no pun intended) to counteract these forces. Immigration has been a boom. Given crackdowns on and tightening of immigration policy in recent years, our trump card could effectively be Trump'd. 
Even Elon Musk in an interview earlier this year stated that slowing population growth could be the primary existential crisis facing the world today. Will we even have enough people to colonize Mars? Or even grow the economy in the long-term? No one can be sure yet, but any measures to increase population growth would be much appreciated…by literally everyone.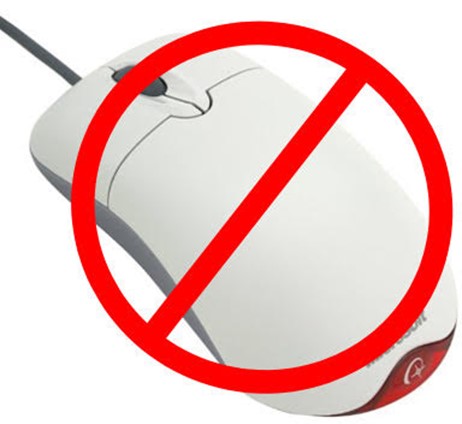 Your junior bankers still can't model?
"We know how it goes. The bright eyed and motivated analyst you hired a few months ago is still reaching for their mouse and staring at #REF ERRORs like a deer in headlights.
Now you're stressed, the analyst is stressed (planning their exit to PE or some startup) and the client is pissed since they expected the model yesterday.
Wall Street Oasis can help: this isn't the financial modeling training you grew up on. We cherry-picked incredible instructors from our community of over 900,000 members and built our courses with the ADHD-Instagram-Tinder-obsessed 22-year-old in mind.
In other words, your team will actually engage and retain the material (no shit, gamification works).
For options and pricing - click here
There's a reason in just the last 9 months, over 40 firms have made the switch from other training companies that overcharge and put your team to sleep...
Ready for a more skilled junior team? Book a quick 10-min chat with the Chief Monkey and Founder of WSO right here.
What's Ripe
Tesla ($TSLA) - Combining the world's most childish CEO with the world's most valuable car company is bound to bring about a mixed bag of results. After Elon lit the world on fire by selling shares, he announced today that he's officially done selling and back to sleeping on the factory floor, presumably. Traders were psyched and pushed shares up 7.5%, back above the $1tn market cap line.
Allbirds ($BIRD) - Being in the 2021 IPO club is like siding with the British back in 1776 - not matter what you do, your reputation may never recover. Allbirds knows that better than just about anyone as even with yesterday's 20.5% gain, the stock is still down well over 42% from its IPO. Still, shares were boosted on a combination of investor interest in climate-safe names as well as taking Viasat's spot in Franklin Templeton's small-cap growth portfolio. 
What's Rotten
Alibaba ($BABA) - It's been a hard year for Alibaba, losing nearly 50% YTD, and despite positive analyst commentary released on Tuesday, shares got slammed 4.2% yesterday. The fall comes amid a heated breakup between the firm and China's Ministry of Industry and Information Technology (MIIT). Basically, MIIT became big mad at Alibaba over a non-disclosed security flaw that the firm did disclose to organizations in the U.S. Like when your dog sees you petting another rival dog, China freaked out a bit.
Moderna ($MRNA) - The market cannot make up its mind and apparently neither can The Daily Peel. Seemingly every single day, Moderna shares are up a ton or down a ton, meaning its often a solid choice for What's Ripe / Rotten. Today, evidently, shares were rotten, 6.3% rotten to be exact. Investors apparently got somewhat jealous of Pfizer's COVID pill clearance, which rose 1.0%. With Omicron still out here chilling, while we develop all these new therapies, troops are once again lining up at the border.
Thought Banana:
NFT Flippening - Cryptoheads around the world will toss out the meme-ified term "flippening" to describe an event in which ETH's market cap surpasses that of BTC. In the NFT realm, this can have a few meanings. The one we're focused on today is the flippening of the floor prices of two of the most popular NFT collections, Bored Ape Yacht Club (BAYC) and CryptoPunks.
Just yesterday, the floor price of BAYC overtook the floor for CryptoPunks. This may not sound like a big deal at first, but allow me to change your mind.
AN OG NFT, CryptoPunks have been around since 2017 (~10,000 years ago in crypto time) while BAYC just released this past April. Both collections fall under the term "PFP", or profile pictures, as you've definitely seen hardos on Twitter with these as their profile photo. That might not sound like these things carry much commercial value, but it very well depends on the inner working property rights associated with each collection.
In short, BAYC is a lot better. While both depend on scarcity and have issued 10,000 iterations of their respective collections, the developers at BAYC give all holders full IP control to commercial uses. CryptoPunks did not. In addition, the BAYC team is going hard with celebrities and offshoot projects in an attempt to drive up demand for the project. LarvaLabs, the team behind CryptoPunks, is not.
Still, don't sleep on Punks just yet. Recently, several have been sold for +$10mm, which might sound absolutely insane because it probably is. Something tells me a heated rivalry is brewing between fanboys of each collection, but either way, if you happen to own one of these NFTs, congrats on being rich. Enough said.
 "The stock market is filled with individuals who know the price of everything, but the value of nothing." - Philip Fisher
Happy Investing,
Patrick & The Daily Peel Team
Was this email forwarded to you? Sign up for the WSO Daily Peel here.