The Great Wage Rage | The Daily Peel | 10/14/21
Silver Banana goes to...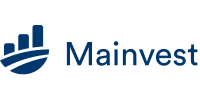 Market Snapshot
Markets stood tall yesterday and forged a mild comeback after several weeks of continued declines. The Nasdaq rose 0.73% while the S&P gained 0.30% and the Dow - losing just 0.53 points - posted a 0.00% move.
What should never be 0.00%, however, is your involvement in your community. So why not take some of your degenerate gambling money and actually do something useful with it, like investing with Mainvest. Mainvest is just all around awesome. The firm offers services allowing investors to do some good in their corner of the world by investing in local small businesses looking to raise money. Imagine not only being a regular at the local coffee shop, but being an OWNER of it too. That's something we can all get behind, so chill out with the degeneracy for a bit.
Go get started with Mainvest today.
Let's get into it.
Macro Monkey Says
Inflated Inflation - Congratulations - that $46 in your checking account is worth less than it was last month! That's right, September CPI data was released yesterday morning, and numbers came in higher than economists had anticipated, increasing by .4%. Normally, here is where I'd make a joke about economists being wrong all the time, but it seems like their predictions do a good enough job of that already.
Rising wages and labor shortages, high commodities prices and materials shortages, and laughably horrific shipping issues were the culprits behind the theft of your purchasing power. Starting with wages, making more money sounds great, but inflation-adjusted earnings rose just 0.2% month-over-month and declined against September of last year. Even despite drastic labor shortages and wage hikes, real earnings are down over the last year.
As for high commodity prices, factory producers are constrained by labor shortages and other effects from COVID while demand races higher, leaving material shortages and transportation issues as the biggest challenges. And what a great segue, because speaking of transportation difficulties, it seems like everyone who has a cargo ship lying around is just vibing off the California coast right now, jacking up shipping rates.
All in all, this report, if anything, will only fire up JPow and the bois even more to begin tapering soon. I guess the idea that all this was transitory has turned out to be, well, transitory.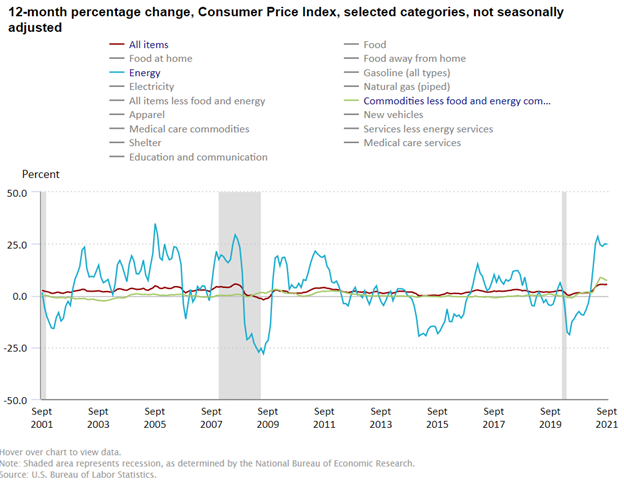 Quitters Always Win - Just like greed is good, quitting is cool. Nearly 3% of the entire American workforce quit their jobs in August. That's 4.3mm quitters, now take a second to let that sink in. 3% doesn't sound huge, but holy sh*t that blows the previous record out of the water. Much of the quit-gang came from leisure jobs like hotels, bars, and restaurants while plenty of others came from retail, and over 700,000 from professional business services. This is, in a word, WILD. I mean, it's not like there isn't plenty of other jobs to choose from - the imbalance in job seekers and job openings is still fatter than Buffet's bank account - so many are attempting to upgrade their lifestyle (and, I'm guessing) their pay with new opportunities. Land of the Free, Home of the Quitters, has a nice ring to it, no?
High Returns. Invest in Small Businesses.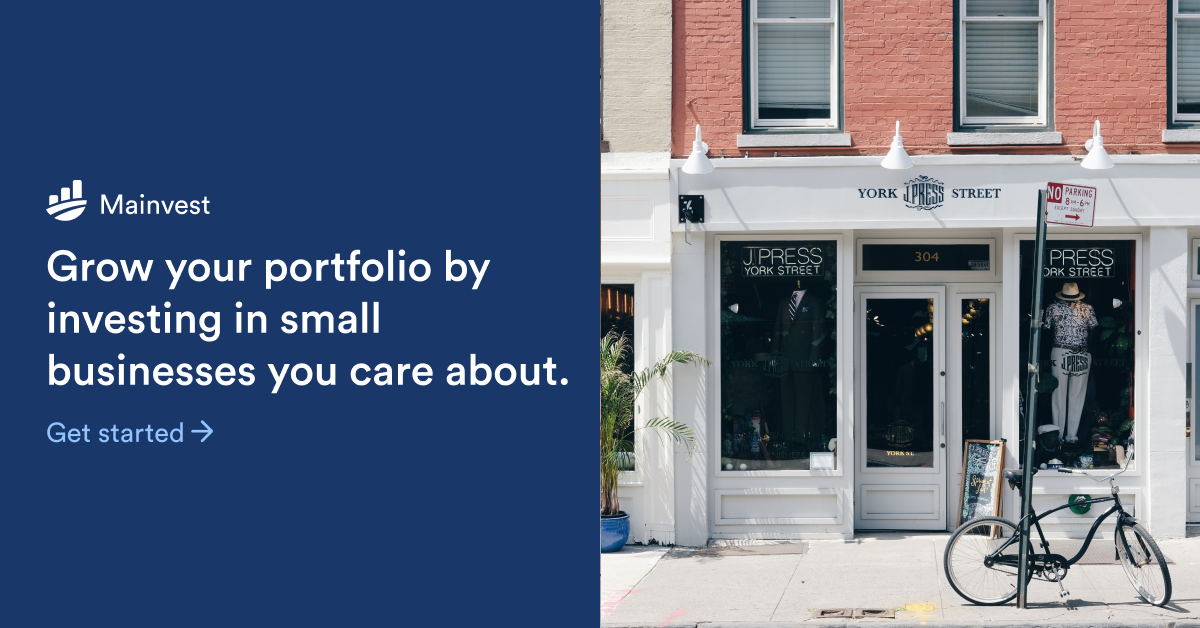 Access brick and mortar investment opportunities previously unavailable to retail investors. Mainvest allows anyone to invest in small businesses across the country while simultaneously deploying community capital into the neighborhoods in which they live, visit, and enjoy. We're empowering the future of locally owned retail & hospitality businesses by connecting local entrepreneurs with investors who are looking to diversify into a previously inaccessible asset class.
Start browsing socially underwritten SMBs with targeted returns between 10-20%, quarterly repayments, and low minimums.
What's Ripe
Plug Power ($PLUG) - Plug Power is officially plugged in. Shares erupted 12.8% today on a flurry of good but complicated, high-tech news. The spark was an early morning announcement that the firm signed into a strategic partnership with Airbus along with plans to invest in electric aviation startup, Airflow. Plug Power will help develop aircraft propulsion systems using hydrogen fuel cells. Yeah, my head is spinning too, but I guess this is one of those "bro, just trust me" kind of plays.
Big Tech ($NDX) - Not that giant tech companies are dying for a win, but they got one yesterday regardless. Inflation data and newly released FOMC minutes triggered a spike in big tech names while treasury yields largely fell. Apple was the lone vibe killer in the FAMGA squad, losing 0.42% while all of the others rose, pushing the Nasdaq 100 ($NDX) up 0.8%. CrowdStrike was the index's real show stopper, gaining 7% while 78% of other names rose too.
What's Rotten
Delta Airlines ($DAL) - Taking home the crown for biggest loser in the S&P 500 on the day, Delta also sank the most it has in over a year. The firm announced Q3 earnings yesterday and went on to spill the beans that rising fuel costs dented their operating margin. Shares fell 5.8% on the day despite a 99% EPS beat and getting revenue back up to ⅔ of pre-COVID levels. The boogeyman in the release was an ominous warning on the effects of fuel costs for Q4, so stay tuned.
J.P Morgan Chase ($JPM) - Just as promised, J.P Morgan released earnings yesterday and the disappointment was immeasurable. Well, I guess it was measurable as they lost 2.6% on the day, but whatever. Investors were just not impressed by the firm beating across the board or delivering a record quarter for M&A, as a slowdown in loan growth stole the show. Despite low rates, consumers and small business owners seem skittish at the idea of taking on leverage right now. Still, with that 26.2% EPS beat, Jamie Dimon's wallet is gonna be fine.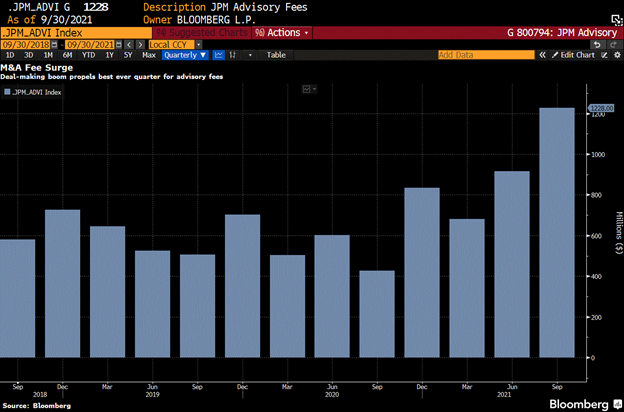 Thought Banana:
Coinbase NFT - 99.9% or more of the cryptoverse is trash, scams, ponzi schemes, or some combination of the three. That said, the impact this industry could have on literally everything is so insanely massive that maybe putting a little skin in the game and chasing that 0.01% is smart. It's becoming more and more clear that NFTs could be part of that 0.01%, and yesterday, Coinbase announced their plans to get in on the game.
Calling other NFT platforms "lacking" on the user experience (UX) front, the United States' largest digital currency platform is looking to change that. Making things easier seems to be Coinbase's bread and butter - or at least, that seems to be the niche they are going for - with popularizing trading in the asset class, introducing an easy-to-use wallet, and now, supposedly simplifying the NFT market. My guess is CEO Brian Armstrong has been kicking himself for not getting this up and going sooner, as the NFT market has been a nonstop explosion since late 2020.
Diversifying revenue streams and moving closer to becoming the go-to platform in the digital currency market for the world's largest economy seems smart, but if one thing is true about the digital currency market, it's that no one has any clue whatsoever as to what's coming next.
"The market is amoral. The market doesn't care who you are. You're a trade to the market." - Jamie Dimon
Happy Investing,
Patrick & The Daily Peel Team
Was this email forwarded to you? Sign up for the WSO Daily Peel here.