The Great Wage Rage | The Daily Peel | 10/8/21
Silver Banana goes to...

Market Snapshot
Markets continued their steady gains after taking a beating last month. The Nasdaq gained 1.05% while the Dow rose 0.98% and the S&P increased by of 0.83%.
If you couldn't tell from the markets - life is uncertain. But ButcherBox is here to help you be prepared for whatever comes your way. They're taking the guesswork out of finding high- quality meat with humanely raised beef, pork, chicken, seafood, and more delivered to your doorstep. Choose what you want and when you want it. Sign up now and receive 2lbs of ground beef for free in every box for the life of your membership. Hurry before it's too late!
Let's get into it.
Macro Monkey Says
Soviet Save - When you think of Russian President Vladimir Putin, you probably think of him more as a problem causer than a problem solver. Well, let me change that real quick. In case you haven't heard, the world is going through a bit of an energy crisis at the moment, and nowhere are the effects felt worse in, than Europe. Now, with gas prices hitting new highs this week, the Russian premier has offered to increase gas exports to Europe to relieve the crisis. Analysts seem to think this is good, and bad, and really bad, all at the same time. Allow me to explain:
The good: Europe gets more natural gas, meaning prices will ease and people will be able to keep the heat on as the Northern Hemisphere heads into winter.
The bad: It's mildly embarrassing for Europe to rely on a country who largely holds drastically different, and at times antagonistic, political and governmental systems for their energy needs.
The really bad: Europe's energy market has effectively become fragile and reliant on another country. Regardless of what country it is, we've learned throughout the pandemic that geographic supply chain reliance is a dangerous road to walk on. To make matters worse, the country Europe is now reliant on subscribes to "drastically different, and at times antagonistic, political and governmental systems", as one (clearly brilliant, eloquent, and probably super-handsome) journalist said.
The U.S. has been warning European powers of this looming vice grip for years. I guess even a broken clock is right twice a day.
Economic Superbowl - Expect volatility today. We don't make predictions here at The Daily Peel, but with the biggest jobs report, maybe since the pandemic began, coming out at 8:30AM, it's a safe bet that markets may have something to say. The Fed has made it clear that asset tapering will begin on an unclear timeline, using phrases like "substantial further progress" when referring to when tapering will begin. The Street consensus has been for the slowdown to begin in mid-November. At the last Fed meeting on Sept 22nd, JPow indicated the jobs report would have a sizable impact on the asset purchase tapering timeline. The median estimate for September job growth is an addition of 500,000 jobs, according to Reuters, and would show a ramp up in hiring and a stabilizing labor market. 8:30AM. The BLS website. I'll see you there.
Dinner essentials for FREE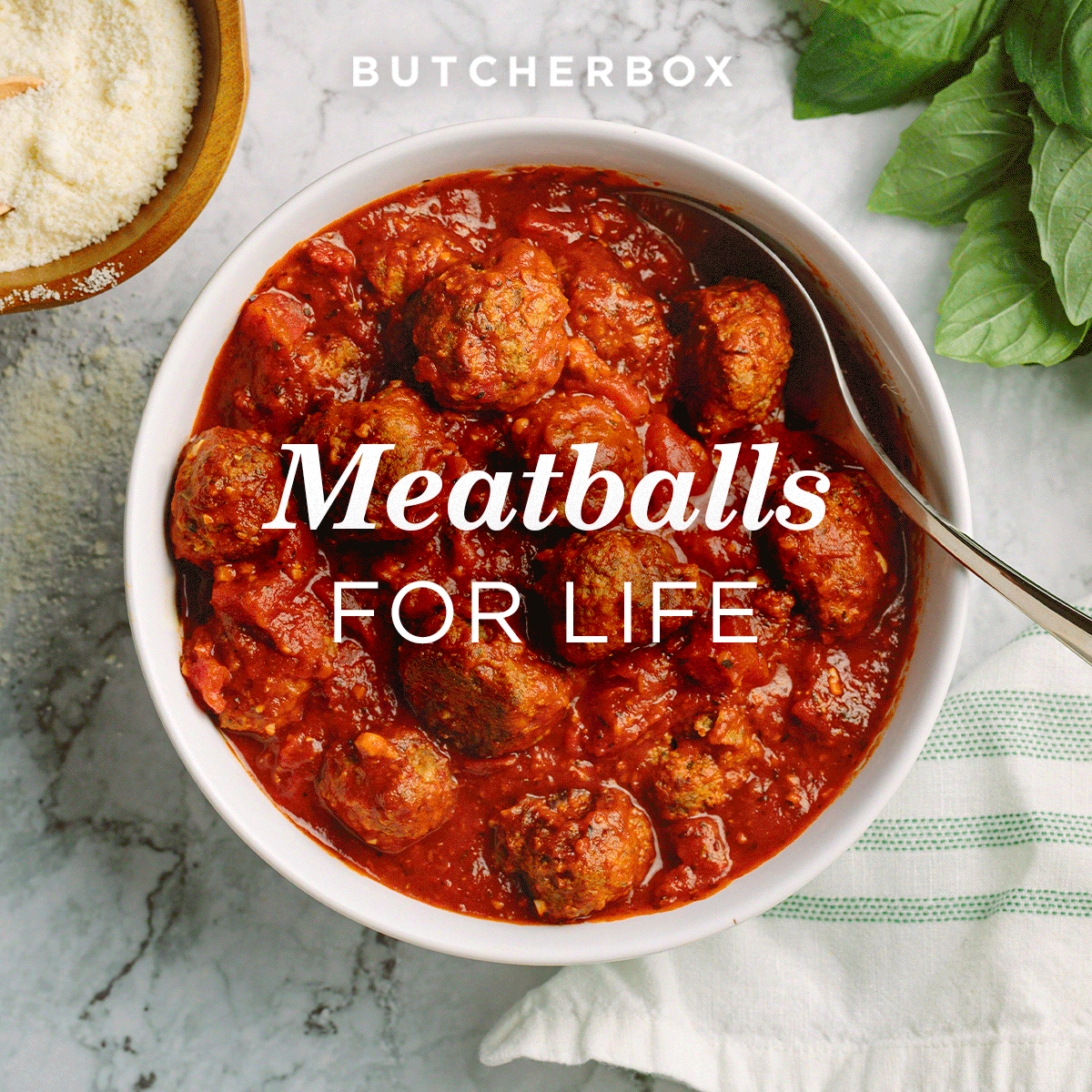 Great things don't have to end. Get 2lbs of 100% grass-fed ground beef for free in every ButcherBox order for the life of your membership.
The daily routine is different for everyone, but there's one thing that most of us have in common. One simple thing that we look forward to: having a few moments to enjoy a meal. We all get busy and when things don't go according to plan, or whenever I need a great-tasting meal I can trust, ButcherBox is in my corner.
High-quality meat: Delicious 100% grass-fed beef, free-range organic chicken, crate-free pork, and wild seafood
Unbeatable value: Less than $6 per meal
Convenience: Great-tasting, high-quality meat delivered right to your doorstep (did we mention FREE shipping)
Flexibility: Choose what you want, when you want it
Sign up today to get your 2 lbs of ground beef for free while it lasts!
What's Ripe
Alibaba ($BABA) - Here's a headline you haven't seen in a while - "Chinese Stocks in U.S. Surge", courtesy of CNBC. Unbelievable, I know, but Alibaba's 8.3% gain speaks for itself. An unexpected character turned out to be the messiah of Chinese tech stocks, and that character is Charlie Munger. Previously touting Alibaba as one of his favorite stocks right now, an announcement was released yesterday that Munger's Daily Journal Corp increased its $BABA stake by 83%. Yup, that'll do it.
Levi Strauss ($LEVI) - Welcome back to the 70's - because denim is cool again. Don't believe me? Well, maybe you'll believe Levi Strauss' $2mm revenue beat and 30% EPS beat. Still not sold? How about Levi's 7x increase in net income? Yeah, that's right, apparently people like being uncomfortable and sweaty again. As with countless other retailers lately, the growth comes largely from investments made in online ordering, and with younger people's renewed love for jeans, Levi can thank Gen Z for the gains.
What's Rotten
Chegg ($CHGG) - I think I speak for every college student in the entire world when I say: "We love Chegg". I would probably be homeless by now without them, but that's beside the point. Yesterday, the market did not show any love at all for the god-send of a service. Shares fell 4.6% and entered oversold territory by a 14-day RSI reading, and shares are closing in on their lowest levels since last November. Something tells me this stock just tracks college student cheating levels, so as we approach midterm season, this may turn around.
Volcon, Inc. - Volcon had a nice welcome to public markets after IPO'ing on Wednesday and seeing a nice 30% gain. That welcome turned into a massive "f*ck you" for the electric off-road-vehicle maker yesterday as shares plummeted 19.9%. The EV market has had some wild ongoings over the past few years, but eclectic ATVs hits different. Of course, IPOs are gonna be more volatile than traditional trading, but stay tuned to find out if electric mudding is the new wave.
Thought Banana:
Prioritie$ - Speaking of Gen Z's newfound love for jeans, apparently the love isn't reserved for solely denim products. A recent survey from Piper Sandler asking teenagers to rank their favorite brands and discuss spending habits unveiled interesting trends among America's youth. Nike, Lululemon, Capri, and Louis Vuitton were among the tier-1 favorite brands. Parsing the data, analysts found that female teenagers identified clothing, beauty products, and handbags as some of their highest ending priorities, while male teenagers listed food, clothing, and videogames as top priorities. Coming out of a pandemic year that likely included the least amount of social interaction in these kids' lives, wanting to splurge on fashion to display to the world seems about right. Apparently, teenage males are pricing in another pandemic by keeping videogame spending at top of mind.
"Past performance is the best predictor of success." - Jim Simons
Happy Investing,
Patrick & The Daily Peel Team
Was this email forwarded to you? Sign up for the WSO Daily Peel here.