Back in Business...Class? | The Daily Peel | 11/9/21
Silver Banana goes to...

Market Snapshot
Like Elon meme'ing on Twitter, equity markets just can't stop. Steady gains continued yesterday, with the Dow rising 0.29% and the S&P and Nasdaq squeaking out gains at 0.09% and 0.07%, respectively.
As an investor, you NEED to check out INVRS. Their free research platform has got all of the goods you need: comprehensive data, analysis tools, and more! 
Invest smarter with INVRS today
Let's get into it.
Macro Monkey Says
Infrastructure Week Forever - The need for improved American infrastructure has been discussed for decades, seemingly about as long as it took for the highly anticipated "bipartisan infrastructure bill" to pass through Congress. Officially titled the Infrastructure and Investment Jobs Act, colloquially referred to as "BIF", and sometimes called "stupid and irresponsible" - whatever you want to call it - the passage of this bill through Congress means it will soon become law.
As a reminder, the total price tag for BIF comes in at $1.2tn, but does anyone remember what's actually in it? I don't, so let's recap:
$150bn for roads, bridges, rail, public transit and other kinds of "traditional" infrastructure projects. According to the White House, this part of the bill alone is the largest investment in the interstate highway system since it began in the 1950s. Moreover, everyone in the country is all too aware of how sh*tty Amtrak and other rail systems are, so Biden is tossing them a quick $39bn to be able to manage and satisfy rider demand. Or, at least, to be less complete trash.
$65bn for improving American internet connection through broadband expansion. The bill requires internet service providers to offer low-cost options and will spur competition in underserved markets. Also notable, the White House included a permanent federal plan to ensure internet access for low-income households going forward. 
$65bn to rebuild, revamp, and expand the national power grid. 
$55bn to upgrade U.S. water infrastructure, with much focus around replacing currently existing lead pipe water delivery systems. Think about that - it's 2021 and the world's richest economy is still far too commonly drinking lead-laced water.
$25bn for airport improvement, $21bn in environmental cleanup, $17bn for other port upgrades, and $15bn to ready the nation for the EV age of the future. Phew, that's a lotta cabbage.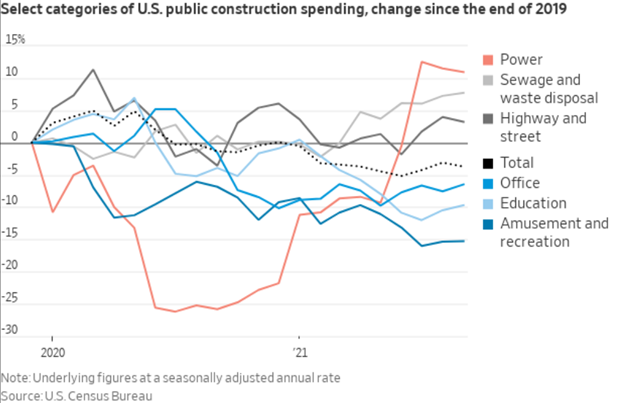 Impaired Vision - Masayoshi Son is no stranger to crazy ideas and radical decisions, like when he raised a $100bn venture fund to fire RPG-levels of cash at every single startup in the world. It may be time to rethink that strategy though. Softbank revealed in yesterday's earnings report that the firm had suffered it's largest quarterly loss ever on declines in value of portfolio companies. 
Meanwhile, the firm plans to conduct an $8.8bn share buyback, repurchasing 14.6% of the firm's outstanding float. This comes as shares have fallen 40%+ from a February peak, so Masa's bargain hunting is simultaneously a signal that he's still bullish on himself. Not surprising from the man who literally likened himself to Jesus Christ, but it speaks to the dichotomy Softbank faces as the global venture market continues to run hot while China cracks down on many of the firm's largest investments. I'd advise Masa to pray for a better tomorrow, but that would just be him talking to himself. 
The future of investment research is here and it's free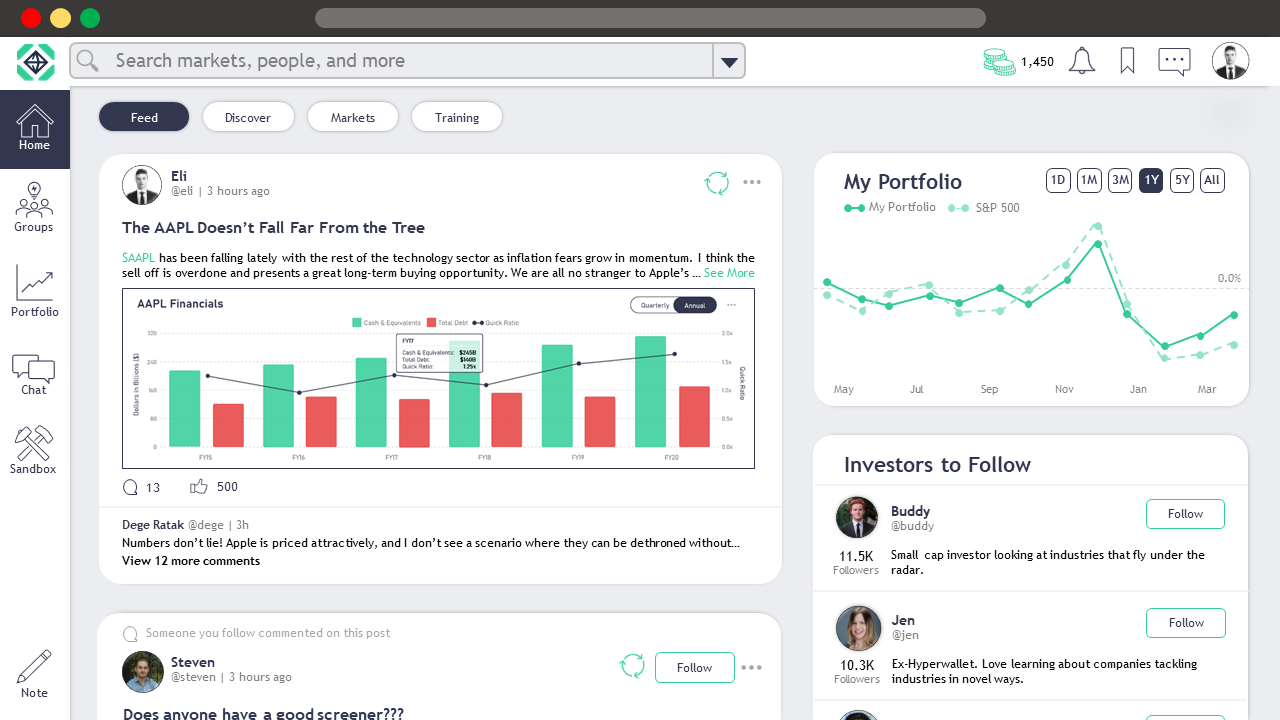 There's never been a better time to be a DIY investor. Trading fees are falling but just because it's easier to invest doesn't necessarily mean it's easier to invest wisely.
Now INVRS is here to make investing smart easier, too. Their collaborative research platform empowers DIY investors at every step of the investment process with comprehensive data, analysis tools, and collaborative features - all for free.
Sign up for free to get early access to INVRS and start DIY investing smarter.
What's Ripe
Advanced Micro Devices ($AMD) - Despite Meta ruining most things it touches, Zuck & Co actually helped someone. That lucky someone just happened to be AMD. Shares in the chip maker popped 10.1% yesterday as Meta called upon them to provide the semiconductors that will power the metaverse. So when you buy jpeg Nike shoes on Meta Marketplace for your NFT avatar, you can thank AMD.  
Coty Inc ($COTY) - Beauty supply company Coty reported earnings yesterday that came much to the satisfaction of investors, sending shares up on a 14.9% ride. The owner of brands like Kylie Jenner Cosmetics drove revenues to nearly $1.4bn for the quarter, exceeding expectations. The beauty firm may be able to beat on earnings, but I still highly doubt there's anything they can do for you, unless you're an investor, of course.
What's Rotten
Tesla ($TSLA) - After Tesla fell 4.9% yesterday, I can't stop worrying that Elon might need some financial assistance. This guy literally let Twitter decide that he should sell 10% of his ownership in the firm, partly to get the haters to chill about his tax bill and (probably) partly because the stock has run up so damn high. Remember, this man tweeted way back in May 2020 that "Tesla stock price is too high imo", but sure, keep calling him a man of the people.
Nike ($NKE) - Apparently yesterday was just national beat up on Nike day. With little, if any, news on the day, shares in the shoe and apparel maker plunged 3.2%, giving them the crown of worst performer in the Dow for the day. Even with little news, several bullish reports on the firm were released, including from Goldman, leaving us to believe it was just one of those days. 
Thought Banana:
Reunited and It Feels...okay - When we think of the Western world, the Americas and Western European nations are generally what comes to mind. For the past 19 months or so, little travel has been made between the two sides of the pond. Now, travel between the regions has largely opened up, sending many airline stocks on a mild ride yesterday. You would think reopening the most lucrative air travel market in the world would send Delta and British Airways on a tear, but the segment that really matters, business travel, is still very much in a gray area. No one can be sure exactly what businesses are planning as far as corporate travel goes, but if that segment is gone, expect to have to shell out more for your next trip to to Cabo. 
"Investing in stocks is an art, not a science, and people who've been trained to rigidly quantify everything have a big disadvantage." - Peter Lynch
Happy Investing,
Patrick & The Daily Peel Team
Was this email forwarded to you? Sign up for the WSO Daily Peel here.