The New Gold | The Daily Peel | 10/7/21
Silver Banana goes to...

Market Snapshot
U.S stocks hit us with a mega fake-out yesterday, opening down but finishing higher, all despite inflation concerns and bond yields falling. The Nasdaq saw gains of 0.47%, the S&P 0.41%, and the Dow 0.30%. 
Can't stand the fake-outs? See VC like returns as an everyday investor by investing in Future Acres. Their technology already has $150m in partnerships and that's BEFORE the AgTech market skyrockets, as it's expected to, by 2025. Invest now before it's too late!
Let's get into it.
Macro Monkey Says
Digital Currencies - The market for cryptocurrencies is wildly speculative and unpredictable. That being said, let's wildly speculate on what's powering the newfound bull market. Since mid-September, treasury yields have actually been rising for the first time since ever. The reason, not surprisingly, is likely due to inflationary pressures incentivizing the movement of assets higher on the Efficient Frontier, a representation of risk/return for various asset classes. Although VC is at the top of the curve and digital currencies aren't near it, they still present the highest risk/return asset class for everyday investors. Further, BTC and its pals are often hailed as protection from inflation, although no one knows if this is true or not IRL. Higher inflation = risk on, so investors may have been driven to increase their tolerance for pure gambling (has anyone checked casino revenues lately?). Anyway, this dynamic could function as an explanation for why BTC has shot up past $55k once again and rose 36% in the last 7 days. Not far behind, ETH has boosted 28.8% while BSC is up 32%, DOGE is up 28%, and SOL is up 18%. Hopefully the last "bear market" didn't shake you out, because as the saying goes, diamond hands turn into diamond rings. 
A Mild $2.2tn - Obviously, the government spending $3.5tn is crazy, but just as obviously, $2.2tn is totally and completely reasonable. The Biden administration has gone in front of fellow Democrats to present an updated "Human Infrastructure Bill", aka the $3.5tn budget proposal, that now carries a price tag of only "$1.9-$2.2tn." The reduction has been cut via limiting aspects to some of the bill's most attractive elements, such as imposing limits on community college for all and universal pre-k. Other Democrats have proposed similar changes, like Rep. Jayapal's bill that wields a price tag of $2.5-$2.9tn. At the end of the day, a lot of money is going to be spent on what are some of the most popular spending proposals in recent memory to the general public. The balance attempting to be struck is seemingly between providing essential services while not creating dependency on the Federal government, because like Reagan said, "the nine worst words in the English language are 'I'm from the government and I'm here to help.'"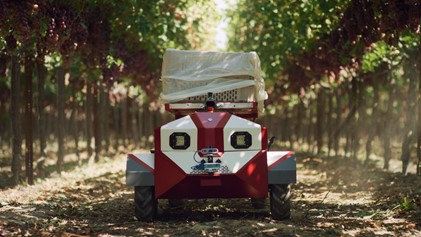 What's Ripe
SmileDirectClub ($SDC) - As the worst place in the entire world, SmileDirectClub is trying to reinvent the dentist office. Now, try to contain your excitement, but the company's latest dental innovation involves putting the dentist's office on a coach bus! This concept has been around for a while, but yesterday the patent was made official and shares rose 15%. What a joke. 
Affirm Holdings ($AFRM) - A firm like Affirm is a risky stock play, but boy did it hit the target yesterday. Basically, Affirm and Target locked in a deal yesterday to partner and provide Target customers with the BNPL service. Now, Affirm officially partners with the kings of retail - Amazon, Walmart, Shopify, and Target - and it was duly rewarded for it, gaining 20% yesterday. While I still don't fully understand how they make money, investors probably do, and they're loving it. 
What's Rotten
Moderna ($MRNA) - High valuations can make good companies very, very volatile stocks. Exhibit A, Moderna, who, with a raw beta of -0.31, has given plenty of investors whiplash since the pandemic began. Yesterday, shares fell 8.9%, and correspondingly, the news was bad. Danish and Swedish officials ordered a halt in giving younger people Moderna's COVID vaccine. Similar concerns dragged down shares in many other vaccine makers. Not a good day for public healthcare. 
Electronic Arts ($EA) - Reddit giveth and Reddit taketh away, and yesterday, EA was a victim of the latter. One observant Reddit user took the video game company down 7% on the day after noticing a bug in EA's hyped up new game, Battlefield 2042. The game was already delayed just last month, and bugs this close to launch is a bad omen at best. Meanwhile, video game competitor Take-Two Interactive gained 2.1%, so if anyone made this pairs trade, please come manage my portfolio. 
Thought Banana:
Zuck Goes to Bat - Clearly, somebody told Mark Zuckerberg that one of his former employees is talkin' shit. Not standing for slander against his baby, Zuck wrote a blog post in an attempt to refute the claims of former FB data scientist, Frances Haugen, who lit a fire under the public's disdain for the social media service. Whether Zuckerberg's refutational points are accurate or not, it is absolutely in his best interest to do so. Federal regulators and Congress have been attempting to draw up comprehensive regulations for social sites, as the popular belief is current regulations aren't up to snuff for the behemoths they have to deal with. What regulations, you ask? Well, basically just Section 230 of the Communications Decency Act. 230 essentially gives companies like FB and Twitter immunity from what content is published there. Now, Haugen is suggesting that the government begin the regulatory actions at the algorithmic level. This may be hard for a body who had one of their members ask just last week if Facebook would commit to "ending finsta" as if he just crawled out of the rock he's been living under. The fight is officially on, fingers crossed it's a good one. 
"There's no shame in losing money on a stock. Everybody does it. What is shameful is to hold on to a stock, or worse, to buy more of it when the fundamentals are deteriorating." - Peter Lynch
Happy Investing,
Patrick & The Daily Peel Team
Was this email forwarded to you? Sign up for the WSO Daily Peel here.